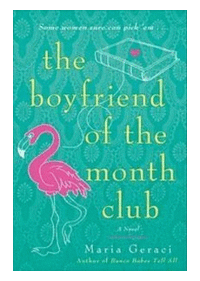 To celebrate my upcoming August release of A Girl Like You I'll be giving away a signed copy of my current novel The Boyfriend of the Month Club as well as a $25 gift card to Amazon.com

A Girl Like You
Order Today
Every ugly duckling is a swan in waiting...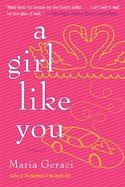 Emma Frazier is smart, hardworking, and loves her job as a journalist for a Florida lifestyle magazine. Emma knows she's no great beauty, but she's pretty certain she has a shot with her handsome new boss, Ben Gallagher—until Emma overhears a mutual acquaintance refer to her as the "ugly friend." In an effort to reclaim her battered self-esteem, Emma decides to impress Ben at work by promising an exclusive interview with NASCAR legend, Trip Monroe.
Emma and Trip went to high school together and although it's been fourteen years since they've spoken, Emma is certain she can score an interview with the elusive super star. But connecting with Trip turns out to be harder than Emma imagined. Her quest for the interview leads her back to her tiny hometown of Catfish Cove, where old secrets and a new romantic interest shake up Emma's views on life and teach her that maybe the key to finding true love is as simple as accepting yourself for the person you were always meant to be.
Contest ends: June 30, 2012