13 - 24 of 606 ( prev | more )
Featured June 30, 2017
on Good Morning Texas - Buy The Book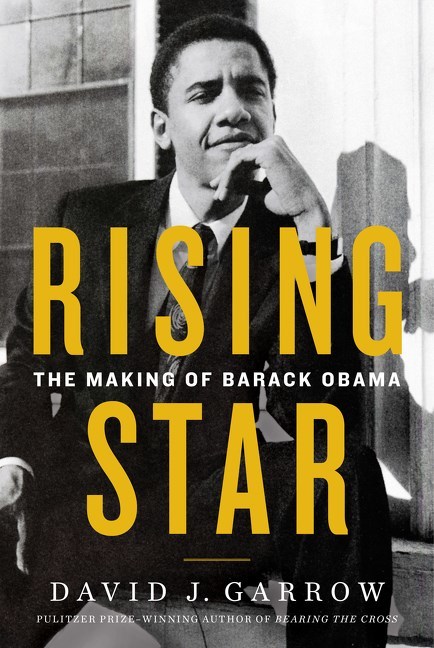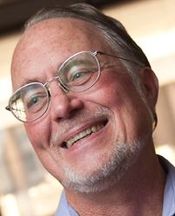 The Making of Barack Obama
NEW YORK TIMES BESTSELLER
Rising Star is the definitive account of Barack Obama's formative years that made him the man who became the forty-fourth president of the United States—from the Pulitzer Prize-winning author of Bearing the Cross
Barack Obama's speech at the 2004 Democratic National Convention instantly catapulted him into the national spotlight and led to his election four years later as America's first African-American president. In this penetrating biography, David J. Garrow delivers an epic work about the life of Barack Obama, creating a rich tapestry of a life little understood, until now.
Rising Star: The Making of Barack Obama captivatingly describes Barack Obama's tumultuous upbringing as a young black man attending an almost-all-white, elite private school in Honolulu while being raised almost exclusively by his white grandparents. After recounting Obama's college years in California and New York, Garrow charts Obama's time as a Chicago community organizer, working in some of the city's roughest neighborhoods; his years at the top of his Harvard Law School class; and his return to Chicago, where Obama honed his skills as a hard-knuckled politician, first in the state legislature and then as a candidate for the United States Senate.
Detailing a scintillating, behind-the-scenes account of Obama's 2004 speech, a moment that labeled him the Democratic Party's "rising star," Garrow also chronicles Obama's four years in the Senate, weighing his stands on various issues against positions he had taken years earlier, and recounts his thrilling run for the White House in 2008.
In Rising Star, David J. Garrow has created a vivid portrait that reveals not only the people and forces that shaped the future president but also the ways in which he used those influences to serve his larger aspirations. This is a gripping read about a young man born into uncommon family circumstances, whose faith in his own talents came face-to-face with fantastic ambitions and a desire to do good in the world. Most important, Rising Star is an extraordinary work of biography—tremendous in its research and storytelling, and brilliant in its analysis of the all-too-human struggles of one of the most fascinating politicians of our time.
Non-Fiction Biography [William Morrow, On Sale: May 9, 2017, Hardcover / e-Book, ISBN: 9780062641830 / eISBN: 9780062641854]
---
Featured June 30, 2017
on Good Morning Texas - Buy The Book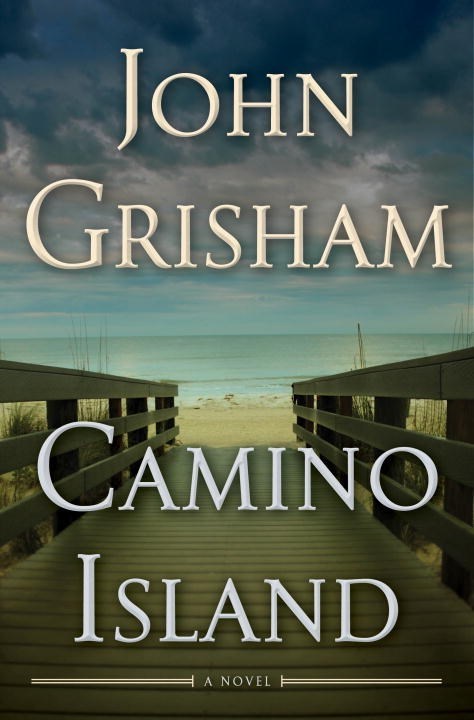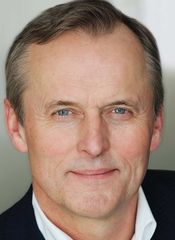 A gang of thieves stage a daring heist from a secure vault deep below Princeton University's Firestone Library. Their loot is priceless, but Princeton has insured it for twenty-five million dollars.
Bruce Cable owns a popular bookstore in the sleepy resort town of Santa Rosa on Camino Island in Florida. He makes his real money, though, as a prominent dealer in rare books. Very few people know that he occasionally dabbles in the black market of stolen books and manuscripts.
Mercer Mann is a young novelist with a severe case of writer's block who has recently been laid off from her teaching position. She is approached by an elegant, mysterious woman working for an even more mysterious company. A generous offer of money convinces Mercer to go undercover and infiltrate Bruce Cable's circle of literary friends, ideally getting close enough to him to learn his secrets.
But eventually Mercer learns far too much, and there's trouble in paradise as only John Grisham can deliver it.
Suspense [Doubleday, On Sale: June 6, 2017, Hardcover / e-Book, ISBN: 9780385543026 / eISBN: 9780385543057]
---
Featured June 30, 2017
on Good Morning Texas - Buy The Book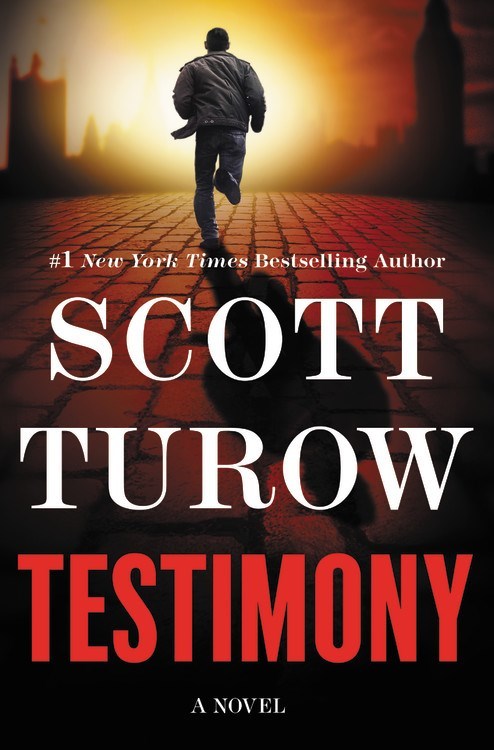 Scott Turow, #1 New York Times bestselling author and "one of the major writers in America" (NPR), returns with a page-turning legal thriller about an American prosecutor's investigation of a refugee camp's mystifying disappearance.
At the age of fifty, former prosecutor Bill ten Boom has walked out on everything he thought was important to him: his law career, his wife, Kindle County, even his country. Still, when he is tapped by the International Criminal Court--an organization charged with prosecuting crimes against humanity--he feels drawn to what will become the most elusive case of his career. Over ten years ago, in the apocalyptic chaos following the Bosnian war, an entire Roma refugee camp vanished. Now for the first time, a witness has stepped forward: Ferko Rincic claims that armed men marched the camp's Gypsy residents to a cave in the middle of the night--and then with a hand grenade set off an avalanche, burying 400 people alive. Only Ferko survived.
Boom's task is to examine Ferko's claims and determinine who might have massacred the Roma. His investigation takes him from the International Criminal Court's base in Holland to the cities and villages of Bosnia and secret meetings in Washington, DC, as Boom sorts through a host of suspects, ranging from Serb paramilitaries, to organized crime gangs, to the US government itself, while also maneuvering among the alliances and treacheries of those connected to the case: Layton Merriwell, a disgraced US major general desperate to salvage his reputation; Sergeant Major Atilla Doby,a vital cog in American military operations near the camp at the time of the Roma's disappearance; Laza Kajevic, the brutal former leader of the Bosnian Serbs; Esma Czarni, Ferko's alluring barrister; and of course, Ferko himself, on whose testimony the entire case rests-and who may know more than he's telling.
A master of the legal thriller, Scott Turow has returned with his most irresistibly confounding and satisfying novel yet.
Suspense [Grand Central Publishing, On Sale: May 16, 2017, Hardcover / e-Book, ISBN: 9781455553549 / eISBN: 9781455553525]
---
Featured June 28, 2017
on News at 4: Wednesday Reads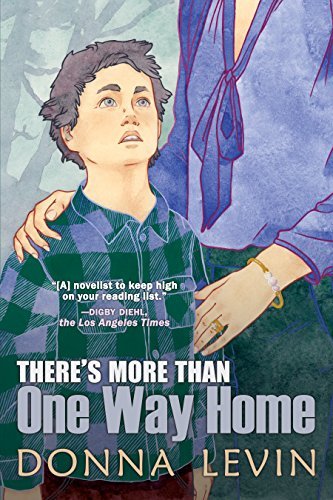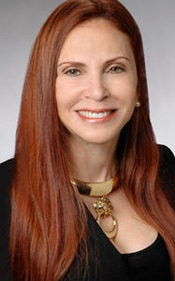 Anna Kagen seems to have it all: She's young, beautiful, and married to a wealthy, prominent man.
But within the walls of her San Francisco mansion, she spends her time dodging her husband's barbs and hunting down potential friends for her son, Jack, a 10-year-old on the autistic spectrum.
That old life suddenly seems idyllic when, on a school field trip, she makes the small error in judgment that sets in motion a chain of events that leads to another boy's death. Suddenly Jack is a suspect, her husband's career is in jeopardy, and Anna has to choose between loyalty to her son ... and what may be her one chance at happiness.
Mystery | Women's Fiction [Chickadee Prince Books, On Sale: May 1, 2017, Paperback / e-Book, ISBN: 9780991327461 / ]
---
Featured June 7, 2017
on News at 4: Wednesday Reads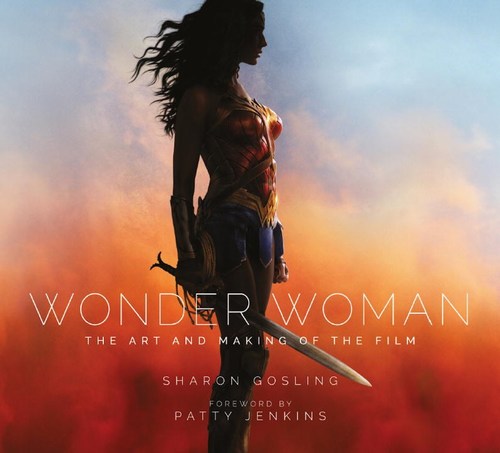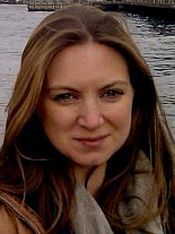 Patty Jenkins' Wonder Woman sees the hero brought to the big screen for the first time in her own movie, and fully realizes the breathtaking wonder, strength, and grace of such an historic character. Wonder Woman: The Art & Making of the Film celebrates the creation of this groundbreaking movie, taking fans on a voyage of discovery through the world of Wonder Woman. Showcasing the earliest concept art, set and costume designs, sketches and storyboards, the book delves deep into the filmmaking process, from creating the stunning island of Themyscira to the war-torn trenches and towns of First World War Europe.
This official companion explores the Amazons' rigorous training regimens, their weaponry, armor, Themysciran culture, and the amazing women themselves. With exclusive insights from cast and crew, including director Patty Jenkins, production designer Aline Bonetto, and Diana herself, Gal Gadot, this volume is the ultimate guide to the past, present, and future of one of the most iconic heroes in the world – Wonder Woman.
WONDER WOMAN and all related characters and elements © and TM DC Comics and Warner Bros. Entertainment. (s16)
Non-Fiction [Titan Books, On Sale: May 30, 2017, Hardcover, ISBN: 9781785654626 / ]
---
Featured May 31, 2017
on News at 4: Wednesday Reads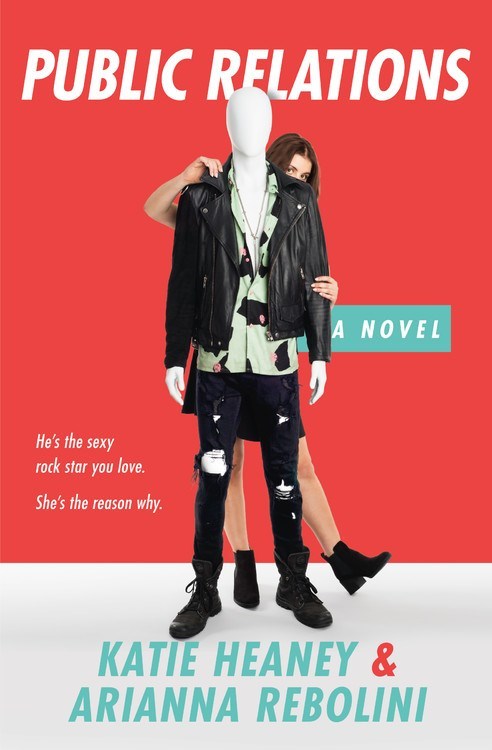 Young PR star Rose Reed is thrown into the big leagues when her boss leaves town the day of the firm's meeting with Archie Fox, a young, hot, internationally famous British singer-songwriter. The meeting is going badly until Rose suggests a staged romance with up-and-coming, young indie star Raya. He'll do it, but only if Rose becomes his publicist.
As the faux-mance between Archie and Raya begins to rehabilitate Archie's faltering career, Rose finds his herself having unexpected, inconvenient and definitely unprofessional feelings for the crooner. But do late night texts and impromptu burrito binges mean he feels the same? In the end, Rose will have to decide whether to let her fantasy crush go, or to risk her reputation to be with the charming, handsome, scoundrel-y but sweet pop star she's grown to love.
With a razor-sharp voice full of wry humor, Public Relations is a fun-filled glimpse behind the curtain of the PR machines that create our favorite celebrities.
Romance | New Adult [Grand Central Publishing, On Sale: May 9, 2017, Paperback / e-Book, ISBN: 9781455595686 / eISBN: 9781455595679]
---
Featured May 25, 2017
on Good Morning Texas - Buy The Book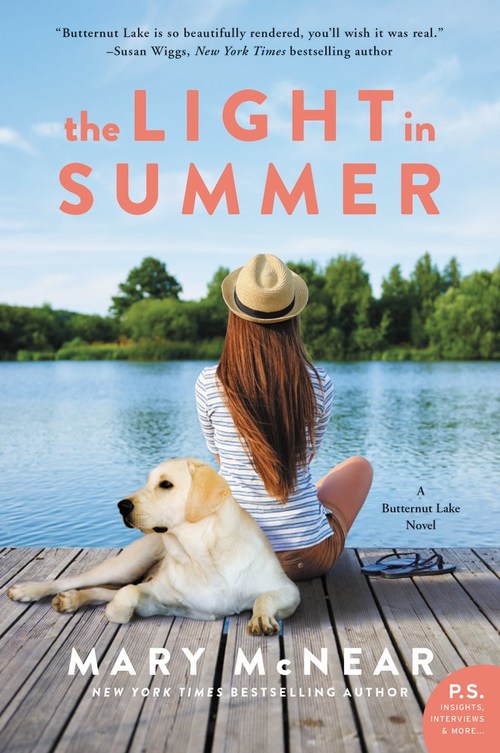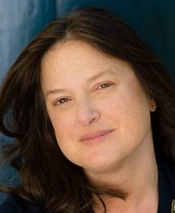 New York Times and USA Today bestselling author Mary McNear brings you home to Butternut Lake and a novel filled with irresistible characters who you will want to call your friends.
It's summertime on Butternut Lake, where the heat of noon is soothed by the cool breezes of the evening, where the pace grows slower, and sometimes, just sometimes, the summer light makes everything clearer...
For the lovely Billy Harper, Butternut Lake is the place she feels most at home, even though lately she feels the only one listening to her is Murphy...her faithful Labrador Retriever. Her teenage son, Luke, has gone from precious to precocious practically overnight. Her friends are wrapped up in their own lives, and Luke's father, Wesley, disappeared before his son was even born. No wonder she prefers to spend time with a good book, especially ones where everything ends in perfection.
But Billy is about to learn that anything is possible during the heady days of summer. Coming to terms with her past—the death of her father, the arrival of Cal Cooper, a complicated man with a definite interest in Billy, even the return of Wesley, will force her to have a little bit of faith in herself and others...and realize that happiness doesn't always mean perfection.
Women's Fiction [William Morrow, On Sale: June 20, 2017, Paperback / e-Book, ISBN: 9780062399373 / eISBN: 9780062399380]
---
Featured May 25, 2017
on Good Morning Texas - Buy The Book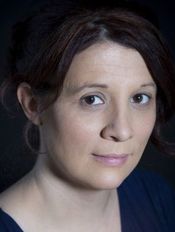 When the world ends, where will you go?
In a breathtakingly vivid and emotionally gripping debut novel, one woman must confront the emptiness in the universe—and in her own heart—when a devastating virus reduces most of humanity to dust and memories.
All Jamie Allenby ever wanted was space. Even though she wasn't forced to emigrate from Earth, she willingly left the overpopulated, claustrophobic planet. And when a long relationship devolved into silence and suffocating sadness, she found work on a frontier world on the edges of civilization. Then the virus hit...
Now Jamie finds herself dreadfully alone, with all that's left of the dead. Until a garbled message from Earth gives her hope that someone from her past might still be alive.
Soon Jamie finds other survivors, and their ragtag group will travel through the vast reaches of space, drawn to the promise of a new beginning on Earth. But their dream will pit them against those desperately clinging to the old ways. And Jamie's own journey home will help her close the distance between who she has become and who she is meant to be...
Science Fiction [Berkley, On Sale: June 13, 2017, Hardcover / e-Book, ISBN: 9780399585111 / eISBN: 9780399585128]
---
Featured May 25, 2017
on Good Morning Texas - Buy The Book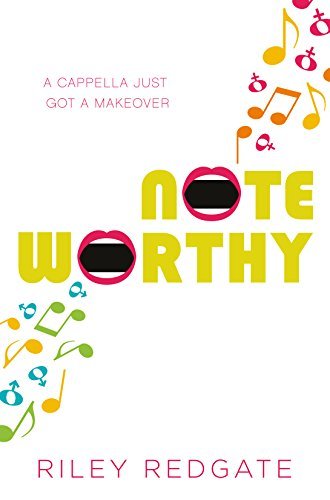 It's the start of Jordan Sun's junior year at the Kensington-Blaine Boarding School for the Performing Arts. Unfortunately, she's an Alto 2, which—in the musical theatre world—is sort of like being a vulture in the wild: She has a spot in the ecosystem, but nobody's falling over themselves to express their appreciation. So it's no surprise when she gets shut out of the fall musical for the third year straight. But then the school gets a mass email: A spot has opened up in the Sharpshooters, Kensington's elite a cappella octet. Worshiped . . . revered . . . all male. Desperate to prove herself, Jordan auditions in her most convincing drag, and it turns out that Jordan Sun, Tenor 1, is exactly what the Sharps are looking for.
Young Adult Contemporary [Abrams, On Sale: May 2, 2017, Hardcover / e-Book, ISBN: 9781419723735 / ]
---
Featured May 25, 2017
on Good Morning Texas - Buy The Book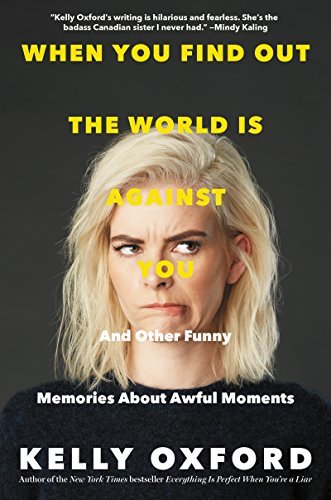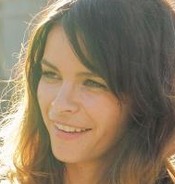 The author of the New York Times bestseller Everything Is Perfect When You're a Liar returns with a deeper and even funnier new collection of essays about the pleasures and perils of living in Kelly Oxford's head.
Kelly Oxford likes to blow up the internet. Whether it is with the kind of Tweets that lead Rolling Stone to name her one of the Funniest People on Twitter or with pictures of her hilariously adorable family (human and animal) or with something much more serious, like creating the hashtag #NotOkay, where millions of women came together to share their stories of sexual assault, Kelly has a unique, razor-sharp perspective on modern life. As a screen writer, professional sh*t disturber, wife and mother of three, Kelly is about everything but the status quo.
Perfect for anyone who ever wished David Sedaris and Mindy Kaling would just finally write a book together already, When You Find Out the World is Against You is filled with the biting, wise, and laugh-out-loud insights that have won Kelly legions of fans. Whether she's detailing her obsession as an eleven-year-old with going to camp so she can become a "kissing bandit," exploring the bittersweet boredom that so often accompanies parenthood, calling out the insanity of a posse of internet poodle vigilantes, writing bracingly about the anxiety that has plagued her as long as she can remember or taking us to ride shotgun as she stalks her husband on an accidental date with another man, When You Find Out the World Is Against You is Kelly at her most honest and disarmingly funny best. Her comedic skill, down-to-earth voice, and bull's-eye observations on the absurdity of modern life mean there is nothing quite like seeing the world through Kelly's eyes.
Humor [Dey Street, On Sale: April 18, 2017, Hardcover / e-Book, ISBN: 9780062322777 / ]
---
Featured May 25, 2017
on Good Morning Texas - Buy The Book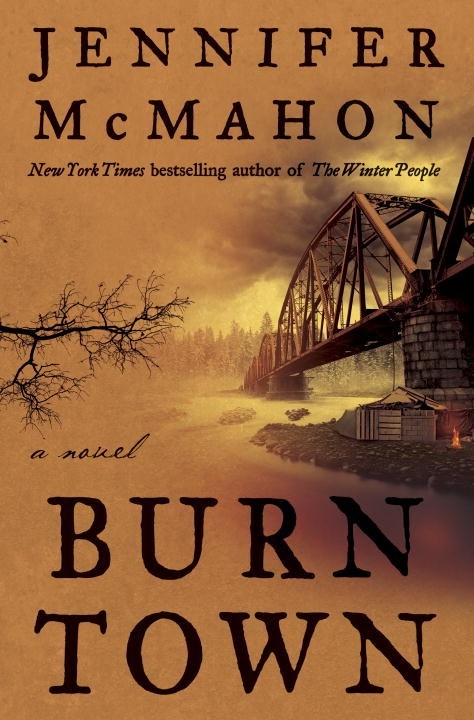 Ashford, Vermont, might look like your typical sleepy New England college town, but to the shadowy residents who live among the remains of its abandoned mills and factories, it's known as "Burntown." Eva Sandeski, known as "Necco" on the street, has been a part of this underworld for years, ever since the night her father Miles drowned in a flood that left her and her mother Lily homeless. A respected professor, Miles was also an inventor of fantastic machines, including one so secret that the plans were said to have been stolen from Thomas Edison's workshop. According to Lily, it's this machine that got Miles murdered. Necco has always written off this claim as the fevered imaginings of a woman consumed by grief. But when Lily dies under mysterious circumstances, and Necco's boyfriend is murdered, she's convinced her mother was telling the truth. Now, on the run from the man called "Snake Eyes," Necco must rely on other Burntown outsiders to survive. There are the "fire eaters," mystical women living off the grid in a campsite on the river's edge, practicing a kind of soothsaying inspired by powerful herbs called "the devil's snuff"; there's Theo, a high school senior who is scrambling to repay the money she owes a dangerous man; and then there's Pru, the cafeteria lady with a secret life. As the lives of these misfits intersect, and as the killer from the Sandeski family's past draws ever closer, a story of edge-of-your-seat suspense begins to unfurl with classic Jennifer McMahon twists and surprises.
Thriller [Doubleday, On Sale: April 25, 2017, Hardcover / e-Book, ISBN: 9780385541367 / eISBN: 9780385541374]
---
Featured May 24, 2017
on News at 4: Wednesday Reads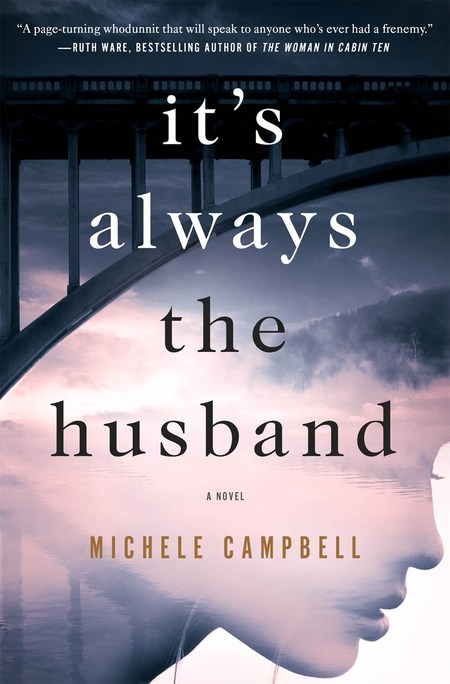 Kate, Aubrey, and Jenny first met as college roommates and soon became inseparable, despite being as different as three women can be. Kate was beautiful, wild, wealthy, and damaged. Aubrey, on financial aid, came from a broken home, and wanted more than anything to distance herself from her past. And Jenny was a striver—brillliant, ambitious, and determined to succeed. As an unlikely friendship formed, the three of them swore they would always be there for each other.
But twenty years later, one of them is standing at the edge of a bridge, and someone is urging her to jump.
How did it come to this?
Kate married the gorgeous party boy, Aubrey married up, and Jenny married the boy next door. But how can these three women love and hate each other? Can feelings this strong lead to murder? When one of them dies under mysterious circumstances, will everyone assume, as is often the case, that it's always the husband?
A suspenseful, absorbing novel that examines the complexities of friendship, It's Always the Husband will keep readers guessing right up to its shocking conclusion.
Women's Fiction | Thriller Psychological [St. Martin's Press, On Sale: May 16, 2017, Hardcover / e-Book, ISBN: 9781250081803 / eISBN: 9781250081827]

A suspense that will not end as you expect! Seriously... it'll leave you hanging off a cliff!


Death ties three college friends together through betrayal


A suspense that will not end as you expect! Seriously... it'll leave you hanging off a cliff!


Death ties three college friends together through betrayal

---
13 - 24 of 606 ( prev | more )
As WFAA-TV Literary contributor on ABC Channel 8 in the Dallas - Fort Worth area, Gwen Reyes presents books or other literary news each Wednesday on the 4 pm news cast and during the month on Good Morning Texas. Catch the video of the segments on our YouTube channel.