13 - 24 of 616 ( prev | more )
Featured August 30, 2017
on News at 4: Wednesday Reads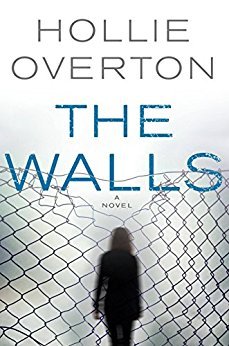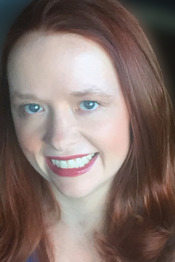 A heart-stopping psychological suspense novel about a Texas prison official driven to commit the perfect crime, by the author of the international bestselling thriller Baby Doll.
WOULD YOU KILL TO PROTECT YOUR FAMILY?
Working on death row is far from Kristy Tucker's dream, but she is grateful for a job that allows her to support her son and ailing father.
When she meets Lance Dobson, Kristy begins to imagine a different kind of future. But after their wedding, she finds herself serving her own life sentence---one of abuse and constant terror.
But Kristy is a survivor, and as Lance's violence escalates, the inmates she's worked with have planted an idea she simply can't shake.
Now she must decide whether she'll risk everything to protect her family.
Mystery | Thriller Crime | Suspense [Hachette, On Sale: August 8, 2017, Hardcover / e-Book, ISBN: 9780316268769 / eISBN: 9780316268783]
---
Featured August 22, 2017
on Good Morning Texas - Buy The Book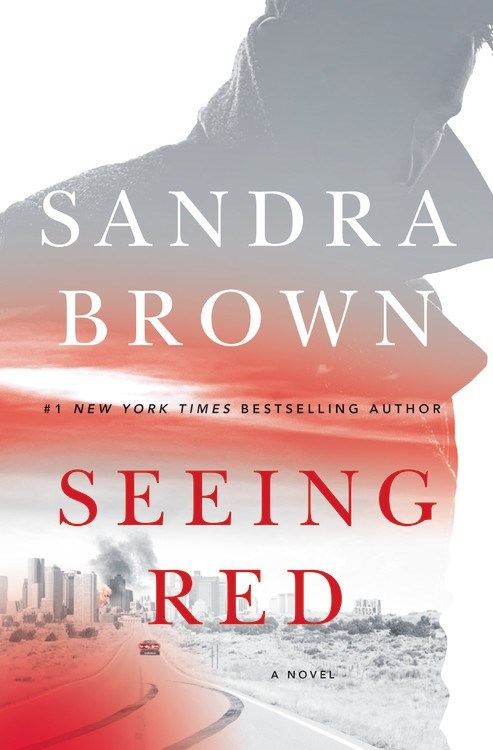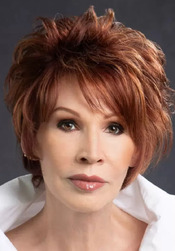 #1 New York Times bestselling author Sandra Brown delivers nonstop suspense and supercharged sexual tension in a thriller about tainted heroism and vengeance without mercy.
Kerra Bailey is a TV journalist hot on the trail of a story guaranteed to skyrocket her career to new heights. Twenty-five years ago, Major Franklin Trapper became a national icon when he was photographed leading a handful of survivors to safety after the bombing of a Dallas hotel. For years, he gave frequent speeches and interviews but then suddenly dropped out of the public eye, shunning all media. Now Kerra is willing to use any means necessary to get an exclusive with the Major--even if she has to secure an introduction from his estranged son, former ATF agent John Trapper.
Still seething over his break with both the ATF and his father, Trapper wants no association with the bombing or the Major. Yet Kerra's hints that there's more to the story rouse Trapper's interest despite himself. And when the interview goes catastrophically awry--with unknown assailants targeting not only the Major, but also Kerra--Trapper realizes he needs her under wraps if he's going to track down the gunmen . . . and finally discover who was responsible for the Dallas bombing.
Kerra is wary of a man so charming one moment and dangerous the next, and she knows Trapper is withholding evidence from his ATF investigation into the bombing. But having no one else to trust and enemies lurking closer than they know, Kerra and Trapper join forces to expose a sinuous network of lies and conspiracy--and uncover who would want a national hero dead.
Suspense | Thriller [Grand Central Publishing, On Sale: August 15, 2017, Hardcover / e-Book, ISBN: 9781455572106 / ]
---
Featured August 16, 2017
on News at 4: Wednesday Reads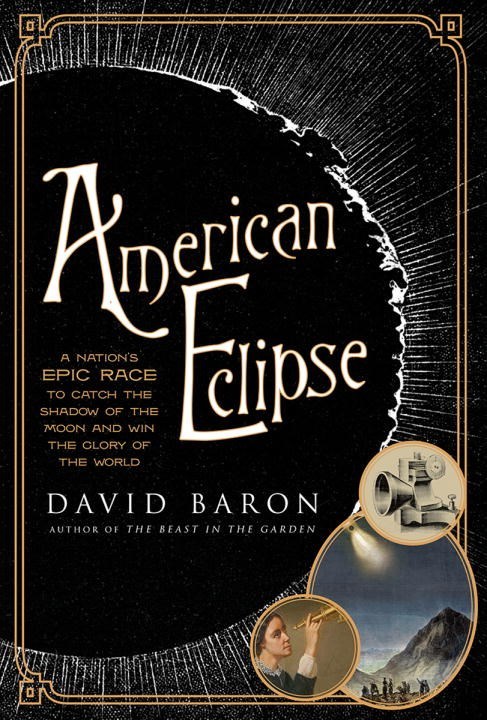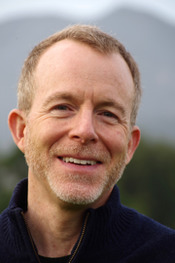 A Nation's Epic Race to Catch the Shadow of the Moon and Win the Glory of the World
On a scorching July afternoon in 1878, at the dawn of the Gilded Age, the moon's shadow descended on the American West, darkening skies from Montana Territory to Texas. This rare celestial event―a total solar eclipse―offered a priceless opportunity to solve some of the solar system's most enduring riddles, and it prompted a clutch of enterprising scientists to brave the wild frontier in a grueling race to the Rocky Mountains. Acclaimed science journalist David Baron, long fascinated by eclipses, re-creates this epic tale of ambition, failure, and glory in a narrative that reveals as much about the historical trajectory of a striving young nation as it does about those scant three minutes when the blue sky blackened and stars appeared in mid-afternoon.
In vibrant historical detail, American Eclipse animates the fierce jockeying that came to dominate late nineteenth-century American astronomy, bringing to life the challenges faced by three of the most determined eclipse chasers who participated in this adventure. James Craig Watson, virtually forgotten in the twenty-first century, was in his day a renowned asteroid hunter who fantasized about becoming a Gilded Age Galileo. Hauling a telescope, a star chart, and his long-suffering wife out west, Watson believed that he would discover Vulcan, a hypothesized "intra-Mercurial" planet hidden in the sun's brilliance.
No less determined was Vassar astronomer Maria Mitchell, who in an era when women's education came under fierce attack fought to demonstrate that science and higher learning were not anathema to femininity. Despite obstacles erected by the male-dominated astronomical community, an indifferent government, and careless porters, Mitchell courageously charged west with a contingent of female students intent on observing the transcendent phenomenon for themselves.
Finally, Thomas Edison a young inventor and irrepressible showman braved the wilderness to prove himself to the scientific community. Armed with his newest invention, the tasimeter, and pursued at each stop by throngs of reporters, Edison sought to leverage the eclipse to cement his place in history. What he learned on the frontier, in fact, would help him illuminate the world.
With memorable accounts of train robberies and Indian skirmishes, David Baron's page-turning drama refracts nineteenth-century science through the mythologized age of the Wild West, revealing a history no less fierce and fantastical.
Non-Fiction [Liveright, On Sale: June 6, 2017, Hardcover / e-Book, ISBN: 9781631490163 / eISBN: 9781631490170]
---
Featured August 9, 2017
on News at 4: Wednesday Reads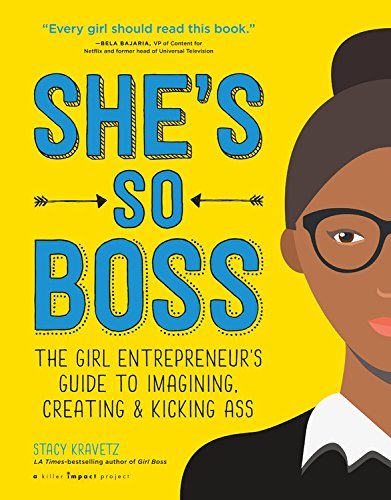 Whether you already have an idea for a business or you're mulling how to turn the things you enjoy into a self- sustaining enterprise, this book will connect the dots. From inspiration to execution, there are concrete steps every young entrepreneur, creator, or leader needs to take, and this book shows you how.
Packed with information and with the profiles of more than a dozen real-life girl bosses who have turned their passions into business, She's So Boss is about thinking big, aiming high, and becoming the boss of your thing, whether it's a blog about baking organic treats or playing guitar and putting your music videos on YouTube.
Specific features of the book include: Profiles of some of history's great girl bosses: Eleanor Roosevelt, Madam C.J. Walker, Coco Chanel, Marie Curie, Lena Dunham, Michelle Phan, and others Pop-up features, including lists of Ten Fabulous Girl Bosses, Ten Jobs You Wish Existed, Six Turned-Out-to-Be- Awesome Ideas No One Thought Could Make It, Signs You're Heading for an Epic Fail, and more Real-life girl boss profiles showing the stages of development of more than a dozen girls who've transformed their visions into action Eye-catching graphs, charts, and diagrams covering such topics as the Basics of Any Business, Financial Implications of Borrowing at Different Interest Rates, The Importance of Superstar Marketing, Anatomy of a Girl Boss, Portrait of the Diva Anti-Boss, and the Social Media Influencer's Flow Chart Examples of logos, savvy packaging and branding ideas, great thank-you notes and other effective communication, texts never to send, and more
Non-Fiction | Young Adult [Quercus, On Sale: May 30, 2017, Paperback / e-Book, ISBN: 9781681444161 / ]
---
Featured August 2, 2017
on News at 4: Wednesday Reads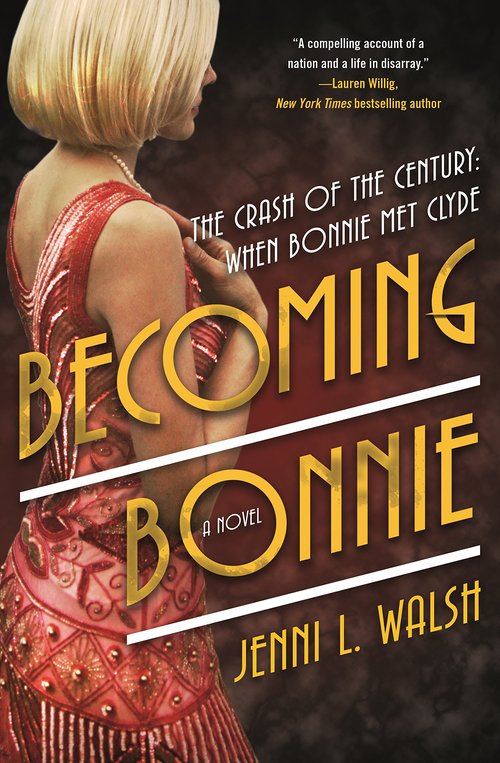 One of Bookbub's "Biggest Historical Fictions Books Coming Out This Summer," from debut historical novelist Jenni L. Walsh--and just in time for the 50th anniversary of the Oscar award-winning film, Bonnie and Clyde-- Becoming Bonnie is the untold story of how wholesome Bonnelyn Parker became half of the infamous Bonnie and Clyde duo!
The summer of 1927 might be the height of the Roaring Twenties, but Bonnelyn Parker is more likely to belt out a church hymn than sling drinks at an illicit juice joint. She's a sharp girl with plans to overcome her family's poverty, provide for herself, and maybe someday marry her boyfriend, Roy Thornton. But when Roy springs a proposal on her, and financial woes jeopardize her ambitions, Bonnelyn finds salvation in an unlikely place: Dallas's newest speakeasy, Doc's.
Living the life of a moll at night, Bonnie remains a wholesome girl by day, engaged to Roy, attending school, and working toward a steady future. When Roy discovers her secret life, he embraces it―perhaps too much, especially when it comes to booze and gambling―she tries to make the pieces fit. Maybe she can have it all: the American Dream, the husband, and the intoxicating allure of jazz music. But her life―like her country―is headed for a crash.
Bonnie Parker is about to meet Clyde Barrow.
Women's Fiction Historical [Forge, On Sale: May 9, 2017, Hardcover / e-Book, ISBN: 9780765390189 / ]
---
Featured July 26, 2017
on News at 4: Wednesday Reads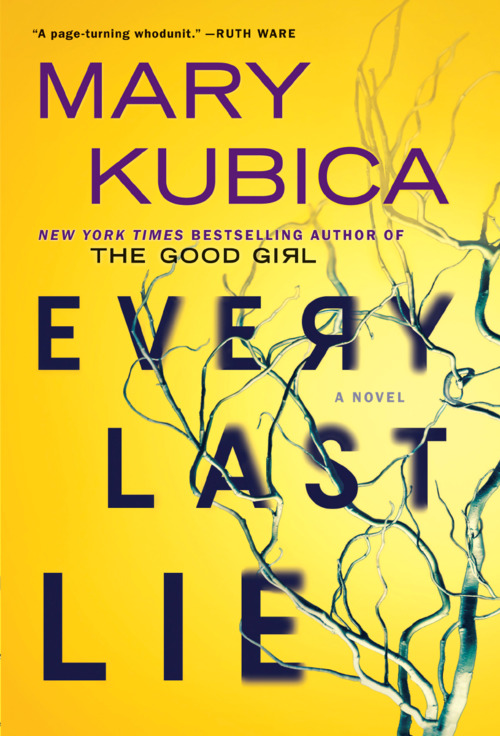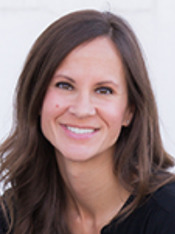 New York Times bestselling author of THE GOOD GIRL Mary Kubica is back with another exhilarating thriller as a widow's pursuit of the truth leads her to the darkest corners of the psyche.
Clara Solberg's world shatters when her husband and their four-year-old daughter are in a car crash, killing Nick while Maisie is remarkably unharmed. The crash is ruled an accident…until the coming days, when Maisie starts having night terrors that make Clara question what really happened on that fateful afternoon.
Tormented by grief and her obsession that Nick's death was far more than just an accident, Clara is plunged into a desperate hunt for the truth. Who would have wanted Nick dead? And, more important, why? Clara will stop at nothing to find out—and the truth is only the beginning of this twisted tale of secrets and deceit.
Told in the alternating perspectives of Clara's investigation and Nick's last months leading up to the crash, master of suspense Mary Kubica weaves her most chilling thriller to date—one that explores the dark recesses of a mind plagued by grief and shows that some secrets might be better left buried.
Thriller Psychological [Park Row Books, On Sale: June 27, 2017, Hardcover / e-Book, ISBN: 9780778319986 / eISBN: 9781460396698]

A haunting, psychological puzzle that mesmerizes and holds the reader in thrall until the very end.


A haunting, psychological puzzle that mesmerizes and holds the reader in thrall until the very end.

---
Featured July 19, 2017
on News at 4: Wednesday Reads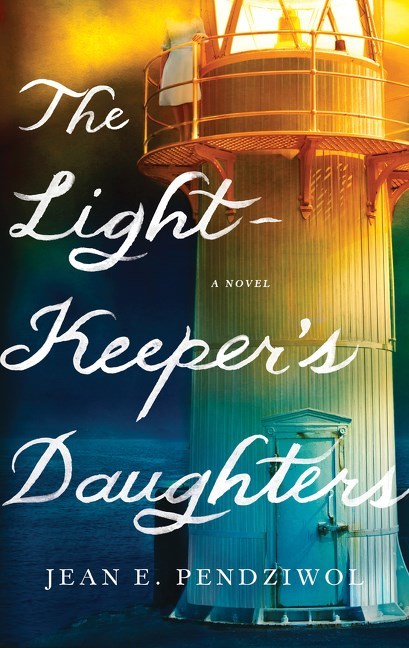 With the haunting atmosphere and emotional power of The Language of Flowers, Orphan Train, and The Light Between Oceans, critically acclaimed children's author Jean E. Pendziwol's adult debut is an affecting story of family, identity, and art that involves a decades-old mystery.
Though her mind is still sharp, Elizabeth's eyes have failed. No longer able to linger over her beloved books or gaze at the paintings that move her spirit, she fills the void with music and memories of her family, especially her beloved twin sister, Emily. When her late father's journals are discovered after an accident, the past suddenly becomes all too present.
With the help of Morgan, a delinquent teenager performing community service at her senior home, Elizabeth goes through the diaries, a journey through time that brings the two women closer together. Entry by entry, these unlikely friends are drawn deep into a world far removed from their own, to Porphyry Island on Lake Superior, where Elizabeth's father manned the lighthouse and raised his young family seventy years before.
As the words on these musty pages come alive, Elizabeth and Morgan begin to realize that their fates are connected to the isolated island in ways they never dreamed. While the discovery of Morgan's connection sheds light onto her own family mysteries, the faded pages of the journals will shake the foundation of everything Elizabeth thinks she knows and bring the secrets of the past into the light.
Women's Fiction Historical | Historical [Harper, On Sale: July 4, 2017, Hardcover / e-Book, ISBN: 9780062572028 / eISBN: 9780062572035]

What secrets lurk in the old journals of the lightkeeper?


What secrets lurk in the old journals of the lightkeeper?

---
Featured July 12, 2017
on News at 4: Wednesday Reads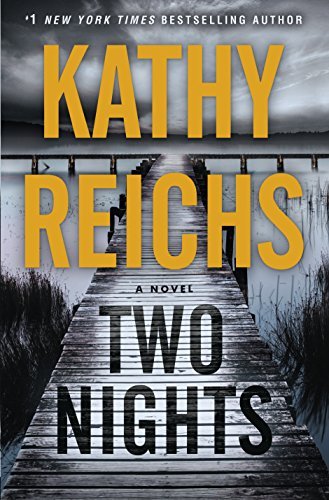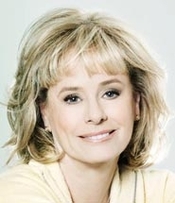 A standalone thriller featuring a "tough-talking, scarred heroine"* from the author of the Temperance Brennan series, the basis for the hit TV show Bones.

Meet Sunday Night, a woman with physical and psychological scars, and a killer instinct. . . .

Sunnie has spent years running from her past, burying secrets and building a life in which she needs no one and feels nothing. But a girl has gone missing, lost in the chaos of a bomb explosion, and the family needs Sunnie's help. Is the girl dead? Did someone take her? If she is out there, why doesn't she want to be found?

It's time for Sunnie to face her own demons—because they just might lead her to the truth about what really happened all those years ago.
Mystery | Suspense [Bantam, On Sale: July 11, 2017, Hardcover / e-Book, ISBN: 9780345544070 / ]

An awesome stand-alone crime thriller with a most unusual heroine.


An awesome stand-alone crime thriller with a most unusual heroine.

---
Featured June 30, 2017
on Good Morning Texas - Buy The Book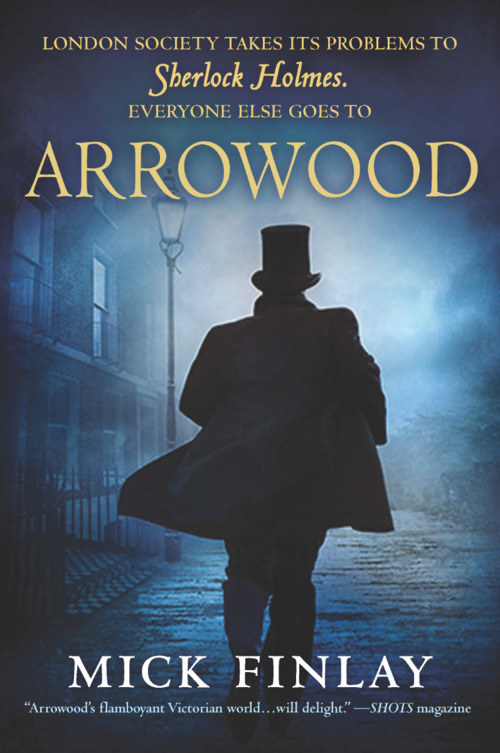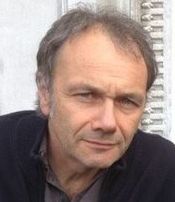 1895
London is scared. A killer haunts the city's streets; the poor are hungry; crime bosses are taking control; the police force is stretched to the breaking point.
The rich turn to Sherlock Holmes, but the celebrated private detective rarely visits the densely populated streets of South London, where the crimes are sleazier and the people are poorer.
In the dark corner of Southwark, victims turn to a man who despises Holmes, his wealthy clientele and his showy forensic approach to crime: Arrowood—self-taught psychologist, occasional drunkard and private investigator.
When a man mysteriously disappears and Arrowood's best lead is viciously stabbed before his eyes, he and his sidekick Barnett face their toughest quest yet: to capture the head of the most notorious gang in London…
In the bestselling tradition of Anthony Horowitz and Andrew Taylor, this gloriously dark crime debut will haunt readers long after the final page has been turned.
Thriller Historical | Mystery Historical [MIRA, On Sale: July 18, 2017, Trade Size / e-Book, ISBN: 9780778330943 / eISBN: 9781488025136]

When Sherlock Holmes isn't available, there's always Arrowood.


When Sherlock Holmes isn't available, there's always Arrowood.

---
Featured June 30, 2017
on Good Morning Texas - Buy The Book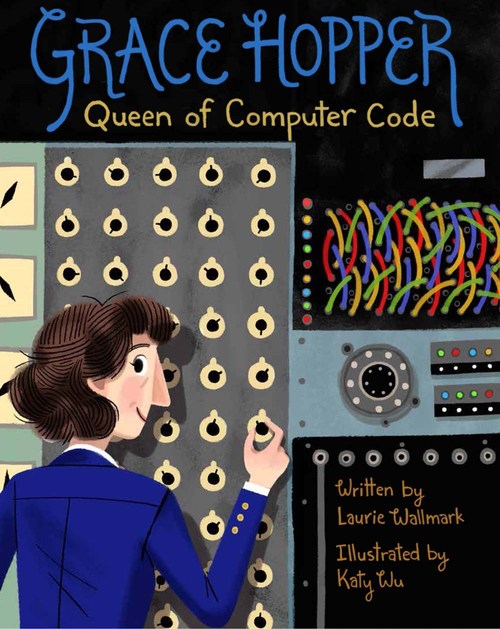 "If you've got a good idea, and you know it's going to work, go ahead and do it." The inspiring story of Grace Hopper—the boundary-breaking woman who revolutionized computer science—is told told in an engaging picture book biography.
Who was Grace Hopper? A software tester, workplace jester, cherished mentor, ace inventor, avid reader, naval leader—AND rule breaker, chance taker, and troublemaker. Acclaimed picture book author Laurie Wallmark (Ada Byron Lovelace and the Thinking Machine) once again tells the riveting story of a trailblazing woman. Grace Hopper coined the term "computer bug" and taught computers to "speak English." Throughout her life, Hopper succeeded in doing what no one had ever done before. Delighting in difficult ideas and in defying expectations, the insatiably curious Hopper truly was "Amazing Grace" . . . and a role model for science- and math-minded girls and boys. With a wealth of witty quotes, and richly detailed illustrations, this book brings Hopper's incredible accomplishments to life.
Childrens [Sterling Children's Books, On Sale: May 16, 2017, Hardcover, ISBN: 9781454920007 / ]
---
Featured June 30, 2017
on Good Morning Texas - Buy The Book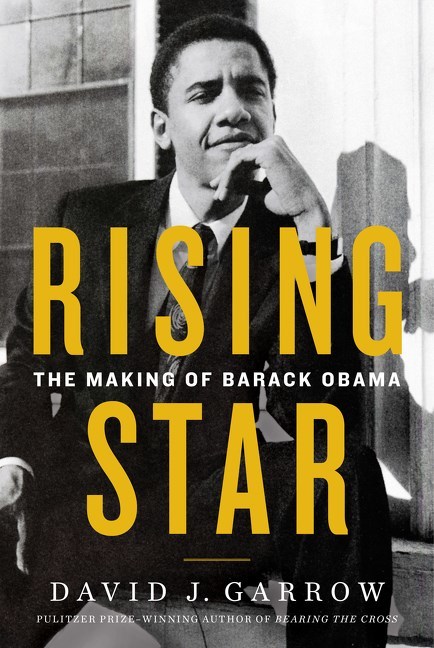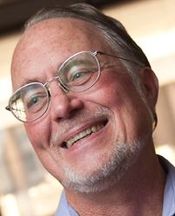 The Making of Barack Obama
NEW YORK TIMES BESTSELLER
Rising Star is the definitive account of Barack Obama's formative years that made him the man who became the forty-fourth president of the United States—from the Pulitzer Prize-winning author of Bearing the Cross
Barack Obama's speech at the 2004 Democratic National Convention instantly catapulted him into the national spotlight and led to his election four years later as America's first African-American president. In this penetrating biography, David J. Garrow delivers an epic work about the life of Barack Obama, creating a rich tapestry of a life little understood, until now.
Rising Star: The Making of Barack Obama captivatingly describes Barack Obama's tumultuous upbringing as a young black man attending an almost-all-white, elite private school in Honolulu while being raised almost exclusively by his white grandparents. After recounting Obama's college years in California and New York, Garrow charts Obama's time as a Chicago community organizer, working in some of the city's roughest neighborhoods; his years at the top of his Harvard Law School class; and his return to Chicago, where Obama honed his skills as a hard-knuckled politician, first in the state legislature and then as a candidate for the United States Senate.
Detailing a scintillating, behind-the-scenes account of Obama's 2004 speech, a moment that labeled him the Democratic Party's "rising star," Garrow also chronicles Obama's four years in the Senate, weighing his stands on various issues against positions he had taken years earlier, and recounts his thrilling run for the White House in 2008.
In Rising Star, David J. Garrow has created a vivid portrait that reveals not only the people and forces that shaped the future president but also the ways in which he used those influences to serve his larger aspirations. This is a gripping read about a young man born into uncommon family circumstances, whose faith in his own talents came face-to-face with fantastic ambitions and a desire to do good in the world. Most important, Rising Star is an extraordinary work of biography—tremendous in its research and storytelling, and brilliant in its analysis of the all-too-human struggles of one of the most fascinating politicians of our time.
Non-Fiction Biography [William Morrow, On Sale: May 9, 2017, Hardcover / e-Book, ISBN: 9780062641830 / eISBN: 9780062641854]
---
Featured June 30, 2017
on Good Morning Texas - Buy The Book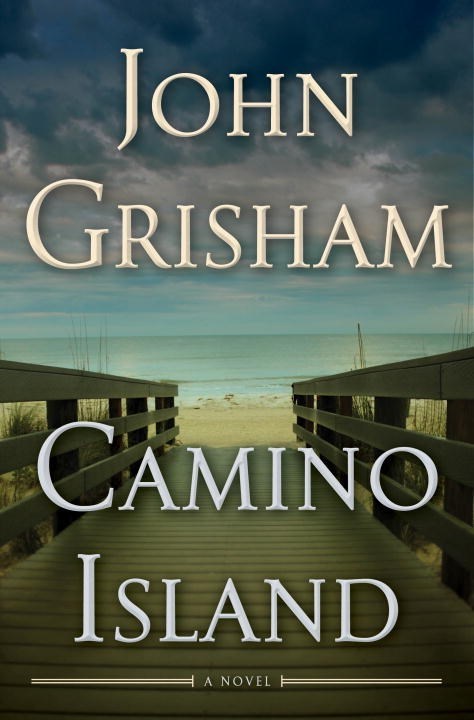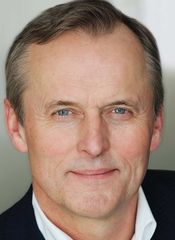 A gang of thieves stage a daring heist from a secure vault deep below Princeton University's Firestone Library. Their loot is priceless, but Princeton has insured it for twenty-five million dollars.
Bruce Cable owns a popular bookstore in the sleepy resort town of Santa Rosa on Camino Island in Florida. He makes his real money, though, as a prominent dealer in rare books. Very few people know that he occasionally dabbles in the black market of stolen books and manuscripts.
Mercer Mann is a young novelist with a severe case of writer's block who has recently been laid off from her teaching position. She is approached by an elegant, mysterious woman working for an even more mysterious company. A generous offer of money convinces Mercer to go undercover and infiltrate Bruce Cable's circle of literary friends, ideally getting close enough to him to learn his secrets.
But eventually Mercer learns far too much, and there's trouble in paradise as only John Grisham can deliver it.
Suspense [Doubleday, On Sale: June 6, 2017, Hardcover / e-Book, ISBN: 9780385543026 / eISBN: 9780385543057]
---
13 - 24 of 616 ( prev | more )
As WFAA-TV Literary contributor on ABC Channel 8 in the Dallas - Fort Worth area, Gwen Reyes presents books or other literary news each Wednesday on the 4 pm news cast and during the month on Good Morning Texas. Catch the video of the segments on our YouTube channel.