13 - 24 of 581 ( prev | more )
Featured January 18, 2017
on News at 4: Wednesday Reads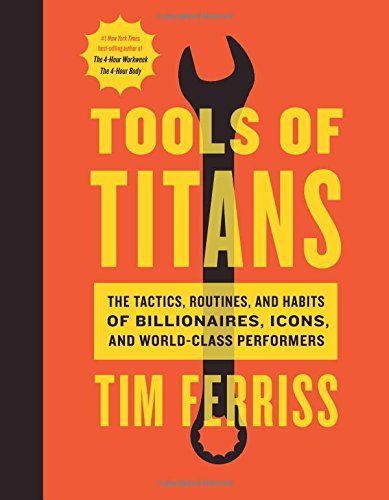 The Tactics, Routines, and Habits of Billionaires, Icons, and World-Class Performers
The latest groundbreaking tome from Tim Ferriss, the #1 New York Times best-selling author of The 4-Hour Workweek.
From the author:
"For the last two years, I've interviewed more than 200 world-class performers for my podcast, The Tim Ferriss Show. The guests range from super celebs (Jamie Foxx, Arnold Schwarzenegger, etc.) and athletes (icons of power-lifting, gymnastics, surfing, etc.) to legendary Special Operations commanders and black-market biochemists. For most of my guests, it's the first time they've agreed to a two-to-three-hour interview. This unusual depth has helped make The Tim Ferriss Show the first business/interview podcast to pass 100 million downloads.
"This book contains the distilled tools, tactics, and 'inside baseball' you won't find anywhere else. It also includes new tips from past guests, and life lessons from new 'guests' you haven't met.
"What makes the show different is a relentless focus on actionable details. This is reflected in the questions. For example: What do these people do in the first sixty minutes of each morning? What do their workout routines look like, and why? What books have they gifted most to other people? What are the biggest wastes of time for novices in their field? What supplements do they take on a daily basis?
"I don't view myself as an interviewer. I view myself as an experimenter. If I can't test something and replicate results in the messy reality of everyday life, I'm not interested.
"Everything within these pages has been vetted, explored, and applied to my own life in some fashion. I've used dozens of the tactics and philosophies in high-stakes negotiations, high-risk environments, or large business dealings. The lessons have made me millions of dollars and saved me years of wasted effort and frustration.
"I created this book, my ultimate notebook of high-leverage tools, for myself. It's changed my life, and I hope the same for you."
Self-Help [Houghton Mifflin Harcourt, On Sale: December 6, 2016, Hardcover / e-Book, ISBN: 9781328683786 / ]
---
Featured January 11, 2017
on News at 4: Wednesday Reads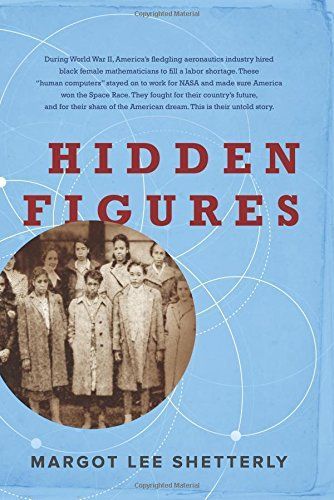 The American Dream and the Untold Story of the Black Women Mathematicians Who Helped Win the Space Race
The phenomenal true story of the black female mathematicians at NASA at the leading edge of the feminist and civil rights movement, whose calculations helped fuel some of America's greatest achievements in space—a powerful, revelatory contribution that is as essential to our understanding of race, discrimination, and achievement in modern America as Between the World and Me and The Immortal Life of Henrietta Lacks. Soon to be a major motion picture starring Taraji P. Henson, Octavia Spencer, Janelle Monae, Kirsten Dunst, and Kevin Costner.
Before John Glenn orbited the earth, or Neil Armstrong walked on the moon, a group of dedicated female mathematicians known as "human computers" used pencils, slide rules and adding machines to calculate the numbers that would launch rockets, and astronauts, into space.
Among these problem-solvers were a group of exceptionally talented African American women, some of the brightest minds of their generation. Originally relegated to teaching math in the South's segregated public schools, they were called into service during the labor shortages of World War II, when America's aeronautics industry was in dire need of anyone who had the right stuff. Suddenly, these overlooked math whizzes had a shot at jobs worthy of their skills, and they answered Uncle Sam's call, moving to Hampton, Virginia and the fascinating, high-energy world of the Langley Memorial Aeronautical Laboratory.
Even as Virginia's Jim Crow laws required them to be segregated from their white counterparts, the women of Langley's all-black "West Computing" group helped America achieve one of the things it desired most: a decisive victory over the Soviet Union in the Cold War, and complete domination of the heavens.
Starting in World War II and moving through to the Cold War, the Civil Rights Movement and the Space Race, Hidden Figures follows the interwoven accounts of Dorothy Vaughan, Mary Jackson, Katherine Johnson and Christine Darden, four African American women who participated in some of NASA's greatest successes. It chronicles their careers over nearly three decades they faced challenges, forged alliances and used their intellect to change their own lives, and their country's future.
Non-Fiction History [William Morrow, On Sale: September 6, 2016, Hardcover / e-Book, ISBN: 9780062363596 / ]
---
Featured January 4, 2017
on News at 4: Wednesday Reads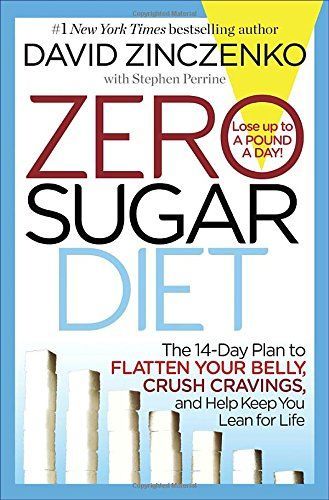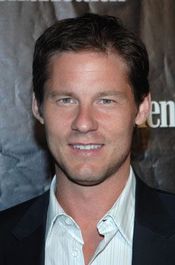 The 14-Day Plan to Flatten Your Belly, Crush Cravings, and Help Keep You Lean for Life
Lose up to a pound a day and curb your craving for sweets with delicious recipes and simple, science-based food swaps from David Zinczenko, Good Morning America's health and wellness editor and bestselling author of Zero Belly Diet, Zero Belly Smoothies, and Eat This, Not That!
With Zero Sugar Diet, #1 New York Times bestselling author David Zinczenko continues his twenty-year mission to help Americans live their happiest and healthiest lives, uncovering revolutionary new research that explains why you can't lose weight—and shows that it's not your fault! The true culprit is sugar—specifically added sugars—which food manufacturers sneak into almost everything we eat, from bread to cold cuts to yogurt, peanut butter, pizza, and even "health" foods.
Until now, there's been no way to tell how much added sugar you're eating—or how to avoid it without sacrifice. But with the simple steps in Zero Sugar Diet, you'll be able to eat all your favorite foods and strip away unnecessary sugars—losing weight at a rate of up to one pound per day, while still enjoying the sweeter things in life.
By replacing empty calories with essential ones—swapping in whole foods and fiber and swapping out added sugars—you'll conquer your cravings and prevent the blood sugar surge that leads to some of the worst health scourges in America today, including abdominal fat, diabetes, heart disease, cancer, liver disease, fatigue, and tooth decay.
And all it takes is 14 days. You'll be stunned by the reported results:
Lisa Gardner, 49, lost 10 pounds Tara Anderson, 42, lost 10 pounds David Menkhaus, 62, lost 15 pounds Ricky Casados, 56, lost 12 pounds
You, too, can melt away belly fat, boost your energy levels and metabolism, and take control of your health and your life, armed with a comprehensive grocery list of fresh produce, proteins, whole grains, and even prepared meals, accompanied by two weeks' worth of fiber-rich breakfast, lunch, dinner, and snack recipes and real-life results from successful Zero Sugar dieters. The fat-burning formula for long-term weight loss and optimal health is at your fingertips.
Join in the crusade and say goodbye to added sugars—and goodbye to your belly—with Zero Sugar Diet!
Self-Help Diet [Ballantine Books, On Sale: December 27, 2016, Hardcover / e-Book, ISBN: 9780345547989 / ]
---
Featured November 23, 2016
on News at 4: Wednesday Reads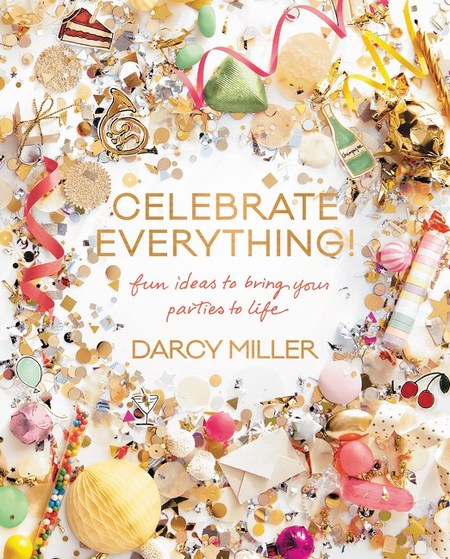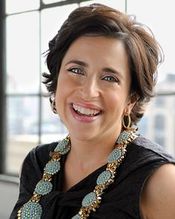 Fun Ideas to Bring Your Parties to Life
MAKE YOUR CELEBRATIONS MEMORABLE!
Packed with planning strategy and original ideas, Celebrate Everything!, from recognized celebrations expert Darcy Miller, is the ultimate guide to making special occasions unforgettable. Darcy invites readers to dozens of parties she's thrown, and shares hundreds of chic and cheerful ideas for ways to make a celebration personal. It's a blueprint for making the best occasions in life even better, filled with fun ideas to inspire:
everything from baby showers to birthday parties plus themes that turn any day into a celebration
D.I.Y. craft projects and recipes
insider sources and pro tips
Darcy's own inspirations

Non-Fiction Craft [William Morrow, On Sale: October 25, 2016, Hardcover / e-Book, ISBN: 9780062388759 / ]

---
Featured October 19, 2016
on News at 4: Wednesday Reads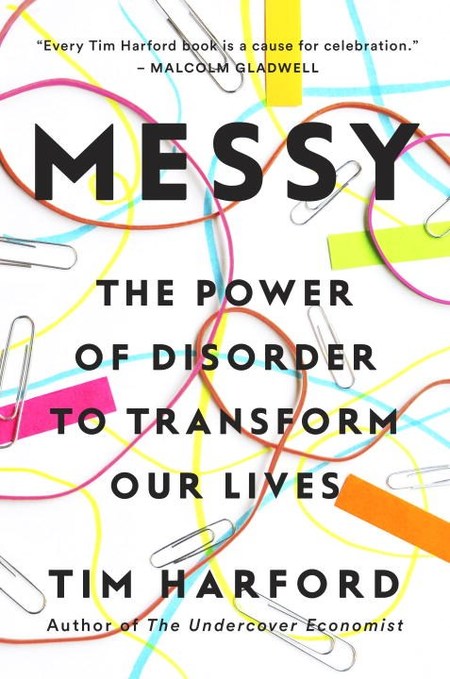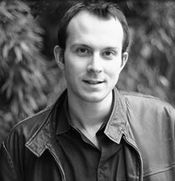 The Power of Disorder to Transform Our Lives
From the award-winning columnist and author of the national bestseller The Undercover Economist comes a provocative big idea book about the genuine benefits of being messy: at home, at work, in the classroom, and beyond.

Messy: The Power of Disorder to Transform Our Lives celebrates the benefits that messiness has in our lives: why it's important, why we resist it, and why we should embrace it instead. Using research from neuroscience, psychology, social science, as well as captivating examples of real people doing extraordinary things, Tim Harford explains that the human qualities we value - creativity, responsiveness, resilience - are integral to the disorder, confusion, and disarray that produce them.

From the music studio of Brian Eno to the Lincoln Memorial with Martin Luther King, Jr., from the board room to the classroom, messiness lies at the core of how we innovate, how we achieve, how we reach each other - in short, how we succeed.

In Messy, you'll learn about the unexpected connections between creativity and mess; understand why unexpected changes of plans, unfamiliar people, and unforeseen events can help generate new ideas and opportunities as they make you anxious and angry; and come to appreciate that the human inclination for tidiness - in our personal and professional lives, online, even in children's play - can mask deep and debilitating fragility that keep us from innovation.

Stimulating and readable as it points exciting ways forward, Messy is an insightful exploration of the real advantages of mess in our lives.
Self-Help Organization [Riverhead Books, On Sale: October 4, 2016, Hardcover / e-Book, ISBN: 9781594634796 / eISBN: 9780698408906]
---
Featured October 14, 2016
on Good Morning Texas - Buy The Book

Robert Langdon #4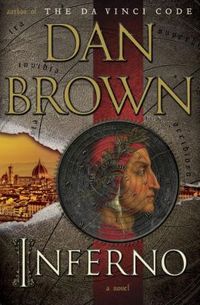 In his international blockbusters The Da Vinci Code, Angels & Demons, and The Lost Symbol, Dan Brown masterfully fused history, art, codes, and symbols. In this riveting new thriller, Brown returns to his element and has crafted his highest-stakes novel to date.
In the heart of Italy, Harvard professor of symbology, Robert Langdon, is drawn into a harrowing world centered on one of history's most enduring and mysterious literary masterpieces . . . Dante's Inferno.
Against this backdrop, Langdon battles a chilling adversary and grapples with an ingenious riddle that pulls him into a landscape of classic art, secret passageways, and futuristic science. Drawing from Dante's dark epic poem, Langdon races to find answers and decide whom to trust . . . before the world is irrevocably altered.
Thriller Arcane [Doubleday, On Sale: May 14, 2013, Hardcover / e-Book, ISBN: 9780385537858 / ]

Robert Langdon is back in a riveting tale of cryptic messages and futuristic science.


Robert Langdon is back in a riveting tale of cryptic messages and futuristic science.

---
Featured October 14, 2016
on Good Morning Texas - Buy The Book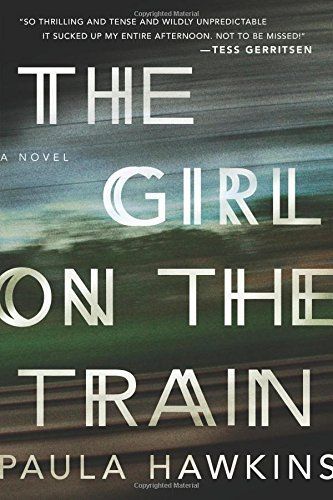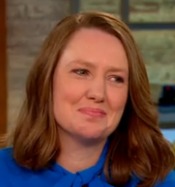 Rachel takes the same commuter train every morning. Every day she rattles down the track, flashes past a stretch of cozy suburban homes, and stops at the signal that allows her to daily watch the same couple breakfasting on their deck. She's even started to feel like she knows them. "Jess and Jason," she calls them.
Their life—as she sees it—is perfect. Not unlike the life she recently lost.
And then she sees something shocking. It's only a minute until the train moves on, but it's enough. Now everything's changed. Unable to keep it to herself, Rachel offers what she knows to the police, and becomes inextricably entwined in what happens next, as well as in the lives of everyone involved. Has she done more harm than good?
Compulsively readable, The Girl on the Train is an emotionally immersive, Hitchcockian thriller and an electrifying debut.
Thriller Psychological [Riverhead Books, On Sale: January 13, 2015, Hardcover / e-Book, ISBN: 9781594633669 / ]
---
Featured October 12, 2016
on News at 4: Wednesday Reads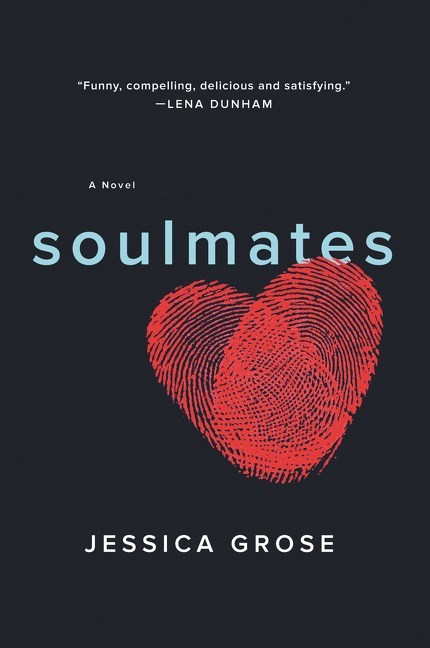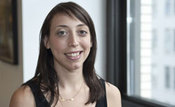 It's been two years since the divorce, and Dana has moved on. She's killing it at her law firm, she's never looked better, thanks to all those healthy meals she cooks, and she's thrown away Ethan's ratty old plaid recliner. She hardly thinks about her husband—ex-husband—anymore, or about how the man she'd known since college ran away to the Southwest with a yoga instructor, spouting spiritual claptrap that Dana still can't comprehend.
But when she sees Ethan's picture splashed across the front page of the New York Post—"Nama-Slay: Yoga Couple Found Dead in New Mexico Cave"—Dana discovers she hasn't fully let go of Ethan or the past. The article implies that it was a murder-suicide, and Ethan's to blame. How could the man she once loved so deeply be a killer? Restless to find answers that might help her finally to let go, Dana begins to dig into the mystery surrounding Ethan's death. Sifting through the clues of his life, Dana finds herself back in the last years of their marriage . . . and discovers that their relationship—like Ethan's death—wasn't what it appeared to be.
A novel of marriage, meditation, and all the spaces in between, Soulmates is a page-turning mystery, a delicious satire of our feel-good spiritual culture, and a nuanced look at contemporary relationships by one of the sharpest writers working today.
Women's Fiction | Fiction [William Morrow, On Sale: September 27, 2016, Trade Size / e-Book, ISBN: 9780062391575 / ]
---
Featured October 5, 2016
on News at 4: Wednesday Reads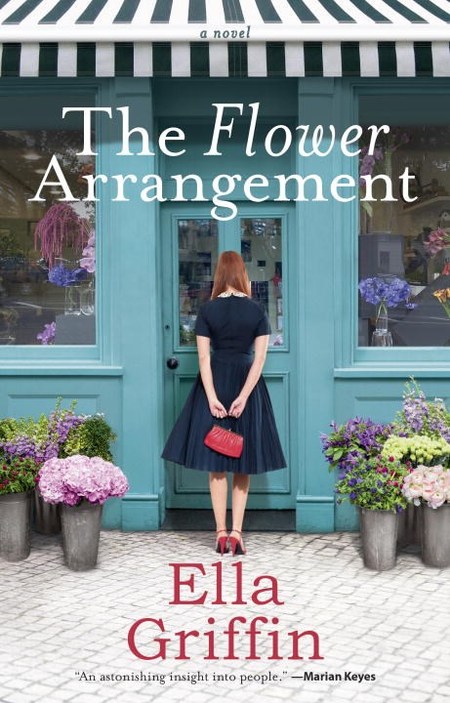 Drawing together a delightful cast of characters, Ella Griffin brings her warmth, wit and wisdom to this captivating tale of the connections that bring us all together.

Every bouquet tells a story. And every story begins at Blossom & Grow, a tiny flower shop in the heart of Dublin...

Among the buckets of fragrant blooms, beneath the flickering candles and lanterns, Lara works her magic, translating feelings into flower arrangements that change hearts and lives.

She is no stranger to the power of flowers herself. They gave her hope when she was a child who lost a mother, and, again when she was a mother who lost a child.

But old wounds take time to heal, and life has more heartbreak in store. What will it take for the woman who can unlock everybody else's emotions to open up her own heart?
Women's Fiction [Berkley, On Sale: October 4, 2016, Paperback / e-Book, ISBN: 9781101989739 / eISBN: 9781101989746]
---
Featured September 28, 2016
on News at 4: Wednesday Reads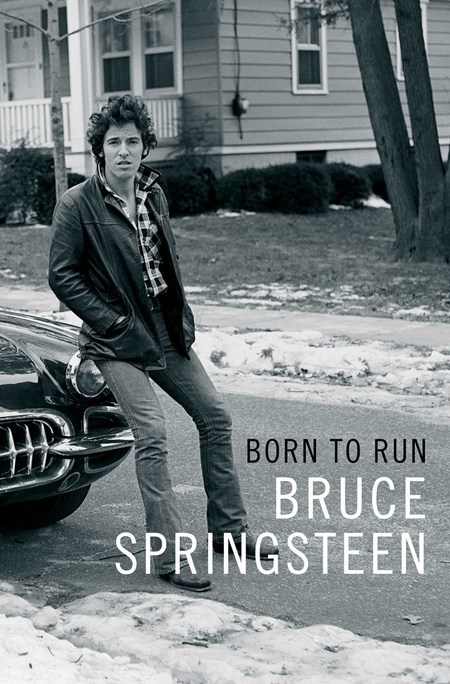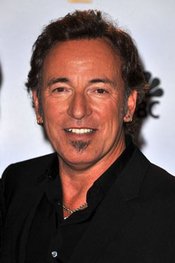 In 2009, Bruce Springsteen and the E Street Band performed at the Super Bowl's halftime show. The experience was so exhilarating that Bruce decided to write about it. That's how this extraordinary autobiography began.
Over the past seven years, Bruce Springsteen has privately devoted himself to writing the story of his life, bringing to these pages the same honesty, humor, and originality found in his songs.
He describes growing up Catholic in Freehold, New Jersey, amid the poetry, danger, and darkness that fueled his imagination, leading up to the moment he refers to as "The Big Bang": seeing Elvis Presley's debut on The Ed Sullivan Show. He vividly recounts his relentless drive to become a musician, his early days as a bar band king in Asbury Park, and the rise of the E Street Band. With disarming candor, he also tells for the first time the story of the personal struggles that inspired his best work, and shows us why the song "Born to Run" reveals more than we previously realized.
Born to Run will be revelatory for anyone who has ever enjoyed Bruce Springsteen, but this book is much more than a legendary rock star's memoir. This is a book for workers and dreamers, parents and children, lovers and loners, artists, freaks, or anyone who has ever wanted to be baptized in the holy river of rock and roll.
Rarely has a performer told his own story with such force and sweep. Like many of his songs ("Thunder Road," "Badlands," "Darkness on the Edge of Town," "The River," "Born in the U.S.A.," "The Rising," and "The Ghost of Tom Joad," to name just a few), Bruce Springsteen's autobiography is written with the lyricism of a singular songwriter and the wisdom of a man who has thought deeply about his experiences.
Non-Fiction Memoir [Simon & Schuster, On Sale: September 27, 2016, Hardcover / e-Book, ISBN: 9781501141515 / eISBN: 9781501141539]
---
Featured September 14, 2016
on Good Morning Texas - Buy The Book
Hot Fall Fiction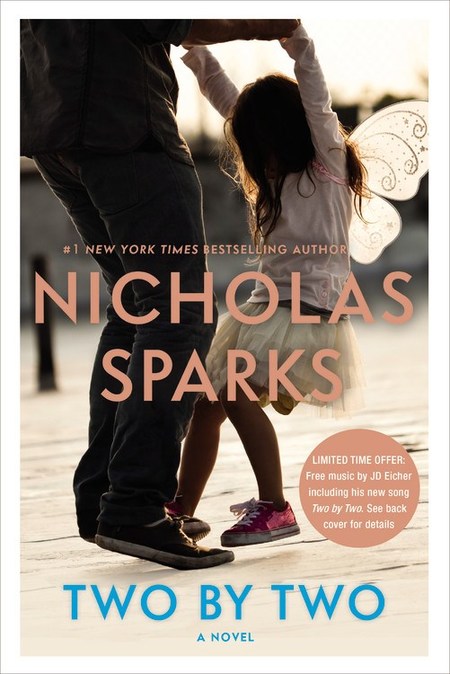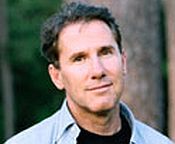 #1 New York Times bestselling author Nicholas Sparks returns with an emotionally powerful story of unconditional love, its challenges, its risks and most of all, its rewards.
At 32, Russell Green has it all: a stunning wife, a lovable six year-old daughter, a successful career as an advertising executive and an expansive home in Charlotte. He is living the dream, and his marriage to the bewitching Vivian is the center of that. But underneath the shiny surface of this perfect existence, fault lines are beginning to appear...and no one is more surprised than Russ when he finds every aspect of the life he took for granted turned upside down. In a matter of months, Russ finds himself without a job or wife, caring for his young daughter while struggling to adapt to a new and baffling reality. Throwing himself into the wilderness of single parenting, Russ embarks on a journey at once terrifying and rewarding-one that will test his abilities and his emotional resources beyond anything he ever imagined.
Contemporary [Grand Central Publishing, On Sale: October 4, 2016, Hardcover / e-Book, ISBN: 9781455520695 / eISBN: 9781455520701]
---
Featured September 14, 2016
on Good Morning Texas - Buy The Book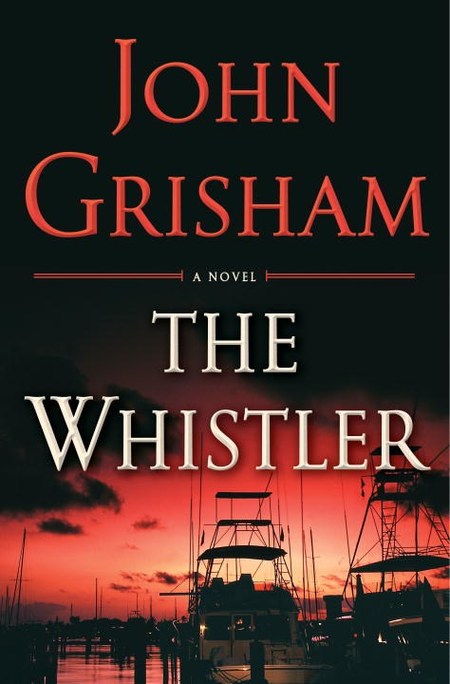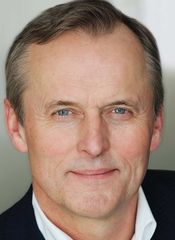 From John Grisham, America's #1 bestselling author, comes the most electrifying novel of the year, a high-stakes thrill ride through the darkest corners of the Sunshine State.
We expect our judges to be honest and wise. Their integrity and impartiality are the bedrock of the entire judicial system. We trust them to ensure fair trials, to protect the rights of all litigants, to punish those who do wrong, and to oversee the orderly and efficient flow of justice.
But what happens when a judge bends the law or takes a bribe? It's rare, but it happens.
Lacy Stoltz is an investigator for the Florida Board on Judicial Conduct. She is a lawyer, not a cop, and it is her job to respond to complaints dealing with judicial misconduct. After nine years with the Board, she knows that most problems are caused by incompetence, not corruption.
But a corruption case eventually crosses her desk. A previously disbarred lawyer is back in business with a new identity. He now goes by the name Greg Myers, and he claims to know of a Florida judge who has stolen more money than all other crooked judges combined. And not just crooked judges in Florida. All judges, from all states, and throughout U.S. history.
What's the source of the ill-gotten gains? It seems the judge was secretly involved with the construction of a large casino on Native American land. The Coast Mafia financed the casino and is now helping itself to a sizable skim of each month's cash. The judge is getting a cut and looking the other way. It's a sweet deal: Everyone is making money.
But now Greg wants to put a stop to it. His only client is a person who knows the truth and wants to blow the whistle and collect millions under Florida law. Greg files a complaint with the Board on Judicial Conduct, and the case is assigned to Lacy Stoltz, who immediately suspects that this one could be dangerous.
Dangerous is one thing. Deadly is something else.
Thriller | Thriller Legal [Doubleday, On Sale: October 25, 2016, Hardcover / e-Book, ISBN: 9780385541190 / eISBN: 9780385541206]
---
13 - 24 of 581 ( prev | more )
As WFAA-TV Literary contributor on ABC Channel 8 in the Dallas - Fort Worth area, Gwen Reyes presents books or other literary news each Wednesday on the 4 pm news cast and during the month on Good Morning Texas. Catch the video of the segments on our YouTube channel.