1 - 12 of 680 ( First | more )
Featured January 1, 2020
on News at 4: Wednesday Reads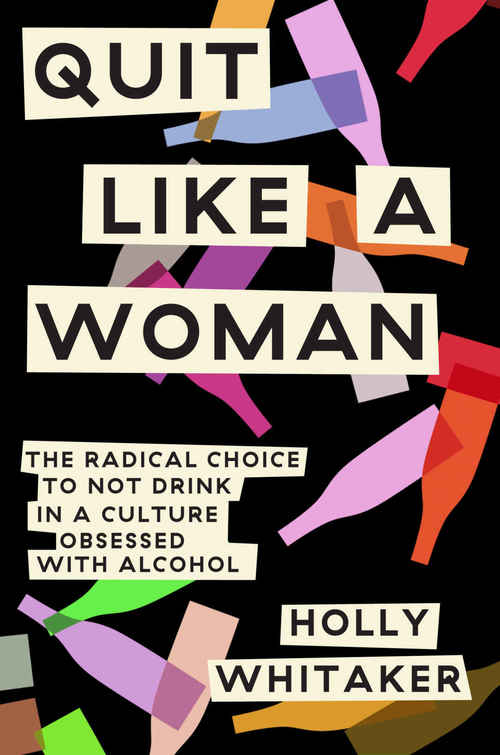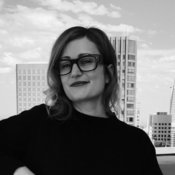 The founder of a female-focused recovery program offers a radical new path to sobriety.

"You don't know how much you need this book, or maybe you do. Either way, it will save your life."—Melissa Hartwig Urban, Whole30 co-founder and CEO

We live in a world obsessed with drinking. We drink at baby showers and work events, brunch and book club, graduations and funerals. Yet no one ever questions alcohol's ubiquity—in fact, the only thing ever questioned is why someone doesn't drink. It is a qualifier for belonging and if you don't imbibe, you are considered an anomaly. As a society, we are obsessed with health and wellness, yet we uphold alcohol as some kind of magic elixir, though it is anything but.

When Holly Whitaker decided to seek help after one too many benders, she embarked on a journey that led not only to her own sobriety, but revealed the insidious role alcohol plays in our society and in the lives of women in particular. What's more, she could not ignore the ways that alcohol companies were targeting women, just as the tobacco industry had successfully done generations before. Fueled by her own emerging feminism, she also realized that the predominant systems of recovery are archaic, patriarchal, and ineffective for the unique needs of women and other historically oppressed people—who don't need to lose their egos and surrender to a male concept of God, as the tenets of Alcoholics Anonymous state, but who need to cultivate a deeper understanding of their own identities and take control of their lives. When Holly found an alternate way out of her own addiction, she felt a calling to create a sober community with resources for anyone questioning their relationship with drinking, so that they might find their way as well. Her resultant feminine-centric recovery program focuses on getting at the root causes that lead people to overindulge and provides the tools necessary to break the cycle of addiction, showing us what is possible when we remove alcohol and destroy our belief system around it.

Written in a relatable voice that is honest and witty, Quit Like a Woman is at once a groundbreaking look at drinking culture and a road map to cutting out alcohol in order to live our best lives without the crutch of intoxication. You will never look at drinking the same way again.
Self-Help | Self-Help Health [Dial Press, On Sale: December 31, 2019, Hardcover / e-Book, ISBN: 9781984825056 / eISBN: 9781984825063]
---
Featured December 11, 2019
on News at 4: Wednesday Reads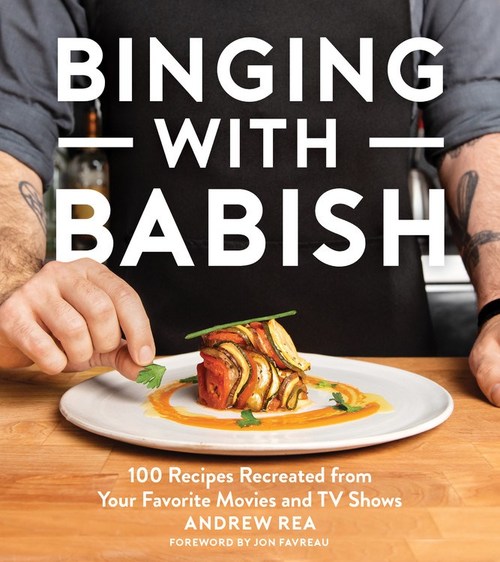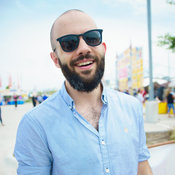 100 Recipes Recreated from Your Favorite Movies and TV Shows
NEW YORK TIMES BESTSELLER!
The book that 5 million fans of Binging with Babish on YouTube have been waiting for!

The internet cooking show Binging with Babish has taken YouTube by storm with views as high as 12 million per episode. For each video, Andrew Rea, a self-proclaimed movie and TV buff, teaches a recipe based on a favorite TV show or film, such as the babka from the classic Seinfeld episode, the beef bourguignon from Julie & Julia, or the timpano from Big Night. This cookbook includes these and other fan-favorite recipes. Some are so delicious that you'll want to make them for dinner right away, like Bubba's shrimp from Forrest Gump, while others can be saved for impressing a loved one—like the chocolate lava cake from Jon Favreau's Chef, which the actor/director (who also wrote the foreword) asked to make during a guest appearance on Rea's show. Complete with behind-the-scenes stories and never-seen-before photos, as well as answers to frequently asked fan questions, Binging with Babish is a must-have companion to the wildly popular YouTube show.
Cookbooks [Houghton Mifflin Harcourt, On Sale: October 22, 2019, Hardcover / e-Book, ISBN: 9781328589897 / eISBN: 9781328592385]
---
Featured November 20, 2019
on News at 4: Wednesday Reads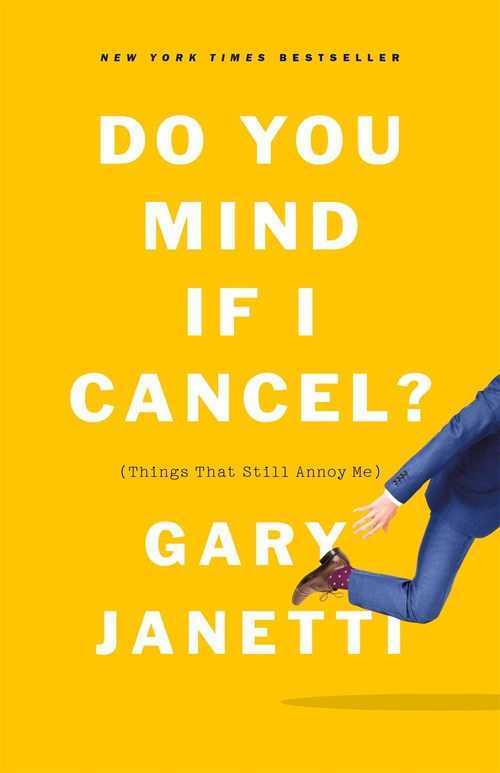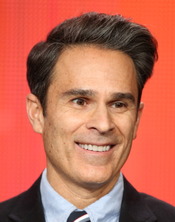 (Things That Still Annoy Me)
The Instant New York Times Bestseller

"From "Family Guy" to his own Instagram account, Janetti has been behind some of his generation's greatest comedy. This book of essays is no exception."
— The New York Times

Fans of David Sedaris, Jenny Lawson, and Tina Fey… meet your new friend Gary Janetti.

Gary Janetti, the writer and producer for some of the most popular television comedies of all time, and creator of one of the most wickedly funny Instagram accounts there is, now turns his skills to the page in a hilarious, and poignant book chronicling the pains and indignities of everyday life.
Gary spends his twenties in New York, dreaming of starring on soap operas while in reality working at a hotel where he lusts after an unattainable colleague and battles a bellman who despises it when people actually use a bell to call him. He chronicles the torture of finding a job before the internet when you had to talk on the phone all the time, and fantasizes, as we all do, about who to tell off when he finally wins an Oscar. As Gary himself says, "These are essays from my childhood and young adulthood about things that still annoy me."
Original, brazen, and laugh out loud funny, Do You Mind If I Cancel? is something not to be missed.
Humor [Flatiron, On Sale: October 22, 2019, Hardcover / e-Book, ISBN: 9781250225825 / eISBN: 9781250225849]
---
Featured November 13, 2019
on News at 4: Wednesday Reads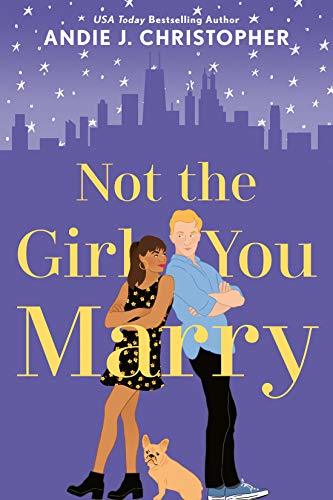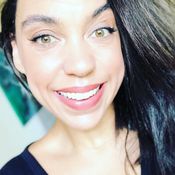 How To Lose a Guy in 10 Days gets a millennial makeover in this romantic comedy by USA Today bestselling author Andie J. Christopher.
Jack Nolan is a gentleman, a journalist, and unlucky in love. His viral success has pigeon-holed him as the how- to guy for a buzzy, internet media company instead of covering hard-hitting politics. Fed up with his fluffy articles and the app-based dating scene as well, he strikes a deal with his boss to write a final piece de resistance: How to Lose a Girl. Easier said than done when the girl he meets is Hannah Mayfield, and he's not sure he wants her to dump him.
Hannah is an extremely successful event planner who's focused on climbing the career ladder. Her firm is one of the most prestigious in the city, and she's determined to secure her next promotion. But Hannah has a bit of an image problem. She needs to show her boss that she has range, including planning dreaded, romantic weddings. Enter Jack. He's the perfect man to date for a couple weeks to prove to her boss that she's not scared of feelings.
Before Jack and Hannah know it, their fake relationship starts to feel all too real—and neither of them can stand to lose each other.
Romance Contemporary [Berkley, On Sale: November 12, 2019, Trade Size / e-Book, ISBN: 9781984802682 / eISBN: 9781984802699]

A vivacious, modern romance with fresh and fun storytelling!


A vivacious, modern romance with fresh and fun storytelling!

---
Featured November 6, 2019
on News at 4: Wednesday Reads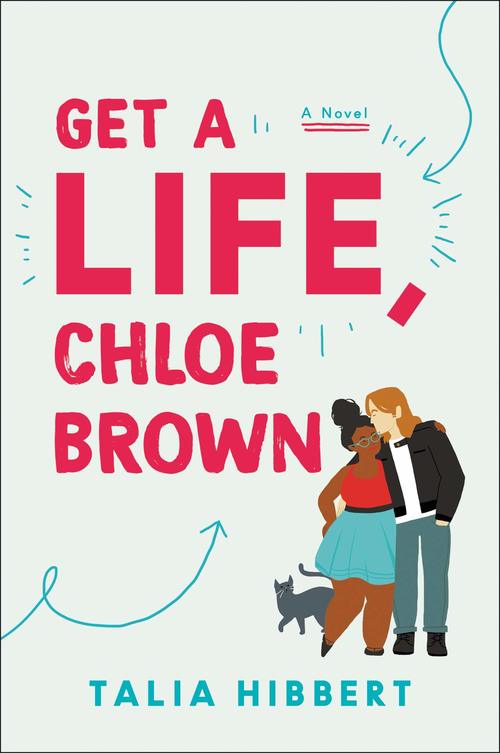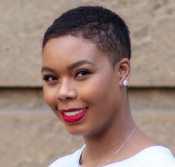 Talia Hibbert, one of contemporary romance's brightest new stars, delivers a witty, hilarious romantic comedy about a woman who's tired of being "boring" and recruits her mysterious, sexy neighbor to help her experience new things—perfect for fans of Sally Thorne, Jasmine Guillory, and Helen Hoang.
Chloe Brown is a chronically ill computer geek with a goal, a plan, and a list. After almost—but not quite—dying, she's come up with seven directives to help her "Get a Life", and she's already completed the first: finally moving out of her glamourous family's mansion. The next items?
Enjoy a drunken night out.
Ride a motorcycle.
Go camping.
Have meaningless but thoroughly enjoyable sex.
Travel the world with nothing but hand luggage.
And... do something bad.
But it's not easy being bad, even when you've written step-by-step guidelines on how to do it correctly. What Chloe needs is a teacher, and she knows just the man for the job.
Redford 'Red' Morgan is a handyman with tattoos, a motorcycle, and more sex appeal than ten-thousand Hollywood heartthrobs. He's also an artist who paints at night and hides his work in the light of day, which Chloe knows because she spies on him occasionally. Just the teeniest, tiniest bit.
But when she enlists Red in her mission to rebel, she learns things about him that no spy session could teach her. Like why he clearly resents Chloe's wealthy background. And why he never shows his art to anyone. And what really lies beneath his rough exterior…
Romance Contemporary [Avon, On Sale: November 5, 2019, Paperback / e-Book, ISBN: 9780062941206 / eISBN: 9780062941220]

Vibrant, fresh, and super sexy. . .


Vibrant, fresh, and super sexy. . .

---
Featured October 30, 2019
on News at 4: Wednesday Reads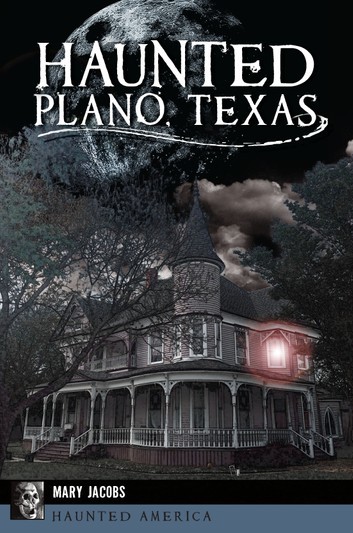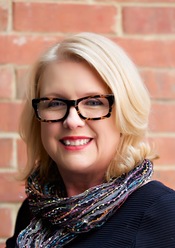 Plano's old homes and businesses are rife with haunted history. Explore eerie urban legends like the Goat Man, the Clown Threat, and Ranch 111, where devil worshipers performed their rituals. The Evaporating Apparition spooked the staff at the Art Centre Theatre, while the grumpy spirit of an old rancher stalks the Masonic Lodge. Some specters are harmless, such as the Giggling Ghost, a little girl in the Cox Building with a penchant for peanut butter and pranks. Other figures own a more sinister reputation. The Witch Lady of Plano was feared by city youth and monitored by the FBI. Mary Jacobs examines the ghostly fallout of Plano's darkest moments, from the smallpox epidemic to the gruesome Muncey family murders.
Non-Fiction | Non-Fiction History [The History Press, On Sale: September 17, 2018, Paperback / e-Book, ISBN: 9781467140386 / eISBN: 9781439665206]
---
Featured October 23, 2019
on News at 4: Wednesday Reads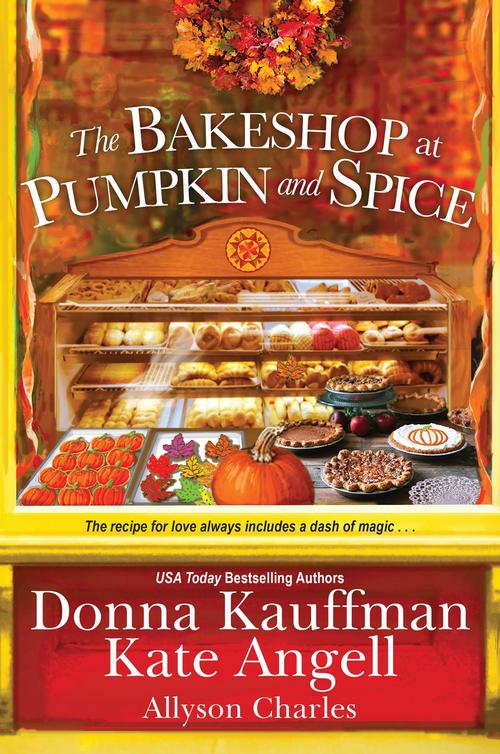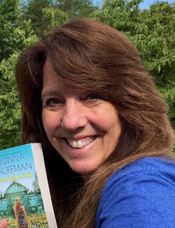 Every autumn, Moonbright, Maine, is the picture of charm with its piles of crisp leaves, flickering jack-o'-lanterns … and a touch of the sweetest kind of enchantment.

Witches, goblins, the occasional ghost—they're all sure to be spotted at the annual Halloween parade, where adults and children alike dress in costume to celebrate Moonbright's favorite holiday. And no place has more seasonal spirit than Bellaluna's Bakeshop, a family business steeped in traditional recipes, welcoming warmth—and, legend has it, truly spellbinding, heart-melting treats …

Between good-natured Halloween tricks, frothy pumpkin lattes, and some very special baked goods, for three Moonbright residents looking for love—whether they know it or not—the spookiest thing will be how magical romance can suddenly be …
Romance Holiday [Kensington, On Sale: August 27, 2019, Paperback / e-Book, ISBN: 9781496722157 / eISBN: 9781496722171]

The perfect blend of sexy, sweet, and small-town quirkiness wrapped up in Halloween scrumptiousness!


The perfect blend of sexy, sweet, and small-town quirkiness wrapped up in Halloween scrumptiousness!

---
Featured October 16, 2019
on News at 4: Wednesday Reads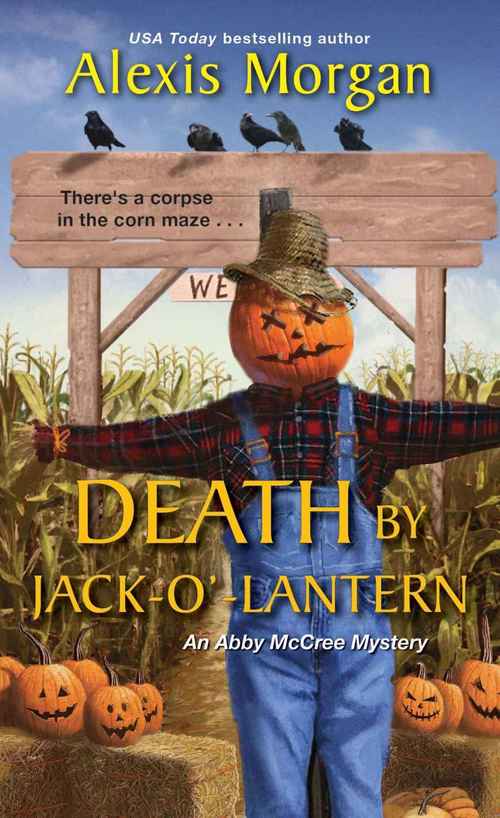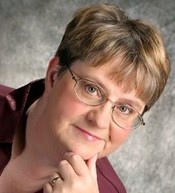 Overcommitted committee member Abby McCree gets in a patch of trouble trying to solve the murder of a pumpkin farmer …

The small town of Snowberry Creek, Washington, is gearing up for the Halloween Festival, and naturally Abby is on the planning committee. As part of her duties, she's picking up a pumpkin order from ornery farmer Ronald Minter. But what she finds instead is the farmer in the middle of his corn maze with a knife in his back.

The police suspect a homeless veteran named Kevin Montgomery, who was seen arguing with Minter when the farmer accused him of trespassing and stealing pumpkins. Abby's tenant Tripp Blackston, a veteran himself who's been helping Kevin, is sure he's innocent. Together, Abby and Tripp follow the twists and turns of the case to corner the corn maze killer—before someone else meets a dead end …
Holiday | Mystery Cozy [Kensington, On Sale: August 27, 2019, Mass Market Paperback / e-Book, ISBN: 9781496719546 / eISBN: 9781496719577]

Nobody liked the pumpkin farmer... but who hated him enough to kill him?


Nobody liked the pumpkin farmer... but who hated him enough to kill him?

---
Featured September 25, 2019
on News at 4: Wednesday Reads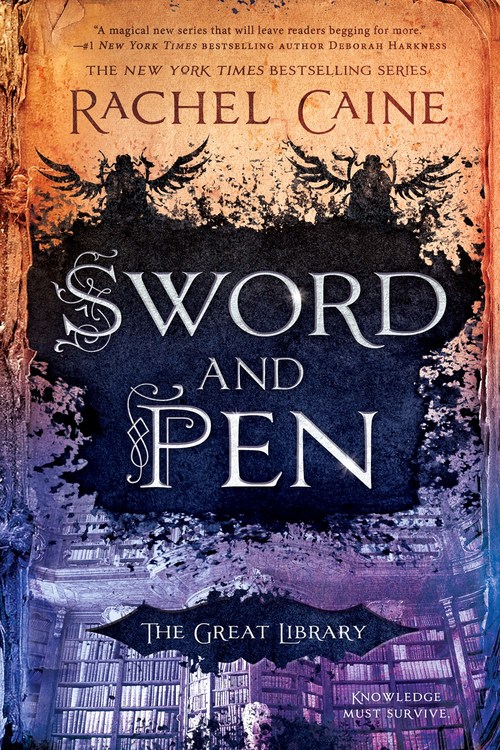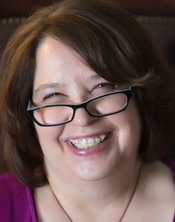 With the future of the Great Library in doubt, the unforgettable characters from Ink and Bone must decide if it's worth saving in this thrilling adventure in the New York Times bestselling series.

The corrupt leadership of the Great Library has fallen. But with the Archivist plotting his return to power, and the Library under siege from outside empires and kingdoms, its future is uncertain. Jess Brightwell and his friends must come together as never before, to forge a new future for the Great Library…or see everything it stood for crumble.
Young Adult Fantasy [Berkley, On Sale: September 3, 2019, Hardcover / e-Book, ISBN: 9780451489241 / eISBN: 9780451489258]

Phenomenal conclusion to a must-read series for all steampunk fans!


Phenomenal conclusion to a must-read series for all steampunk fans!

---
Featured September 11, 2019
on News at 4: Wednesday Reads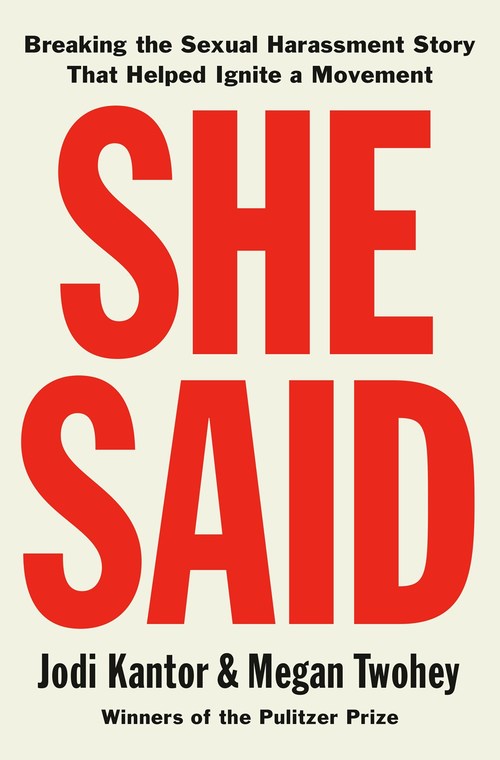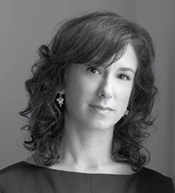 Breaking the Sexual Harassment Story That Helped Ignite a Movement
From the Pulitzer Prize-winning reporters who broke the news of Harvey Weinstein's sexual harassment and abuse for the New York Times, Jodi Kantor and Megan Twohey, the thrilling untold story of their investigation and its consequences for the #MeToo movement

For many years, reporters had tried to get to the truth about Harvey Weinstein's treatment of women. Rumors of wrongdoing had long circulated. But in 2017, when Jodi Kantor and Megan Twohey began their investigation into the prominent Hollywood producer for the New York Times, his name was still synonymous with power. During months of confidential interviews with top actresses, former Weinstein employees, and other sources, many disturbing and long-buried allegations were unearthed, and a web of onerous secret payouts and nondisclosure agreements was revealed. These shadowy settlements had long been used to hide sexual harassment and abuse, but with a breakthrough reporting technique Kantor and Twohey helped to expose it. But Weinstein had evaded scrutiny in the past, and he was not going down without a fight; he employed a team of high-profile lawyers, private investigators, and other allies to thwart the investigation. When Kantor and Twohey were finally able to convince some sources to go on the record, a dramatic final showdown between Weinstein and the New York Times was set in motion.

Nothing could have prepared Kantor and Twohey for what followed the publication of their initial Weinstein story on October 5, 2017. Within days, a veritable Pandora's box of sexual harassment and abuse was opened. Women all over the world came forward with their own traumatic stories. Over the next twelve months, hundreds of men from every walk of life and industry were outed following allegations of wrongdoing. But did too much change—or not enough? Those questions hung in the air months later as Brett Kavanaugh was nominated to the Supreme Court, and Christine Blasey Ford came forward to testify that he had assaulted her decades earlier. Kantor and Twohey, who had unique access to Ford and her team, bring to light the odyssey that led her to come forward, the overwhelming forces that came to bear on her, and what happened after she shared her allegation with the world.

In the tradition of great investigative journalism, She Said tells a thrilling story about the power of truth, with shocking new information from hidden sources. Kantor and Twohey describe not only the consequences of their reporting for the #MeToo movement, but the inspiring and affecting journeys of the women who spoke up—for the sake of other women, for future generations, and for themselves.
Non-Fiction [Penguin Press, On Sale: September 10, 2019, Hardcover / e-Book, ISBN: 9780525560340 / eISBN: 9780525560357]
---
Featured September 5, 2019
on Good Morning Texas - Buy The Book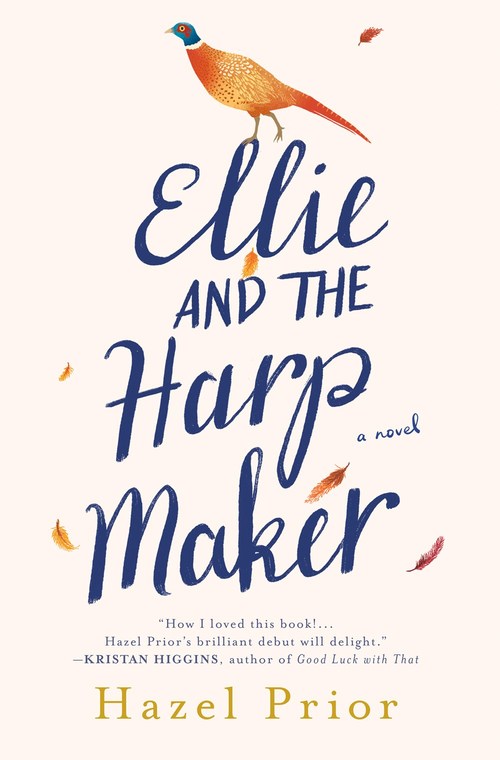 A rich, heartwarming and charming debut novel that reminds us that sometimes you find love in the most unexpected places.
Dan Hollis lives a happy, solitary life carving exquisite Celtic harps in his barn in the countryside of the English moors. Here he can be himself, away from social situations that he doesn't always get right or completely understand. On the anniversary of her beloved father's death, Ellie Jacobs takes a walk in the woods and comes across Dan's barn. She is enchanted by his collection. Dan gives her a harp made of cherrywood to match her cherry socks. He stores it for her, ready for whenever she'd like to take lessons.
Ellie begins visiting Dan almost daily and quickly learns that he isn't like other people. He makes her sandwiches precisely cut into triangles and repeatedly counts the (seventeen) steps of the wooden staircase to the upstairs practice room. Ellie soon realizes Dan isn't just different; in many ways, his world is better, and he gives her a fresh perspective on her own life.
Women's Fiction [Berkley, On Sale: August 6, 2019, Hardcover / e-Book, ISBN: 9781984803788 / eISBN: 9781984803795]
---
Featured September 5, 2019
on Good Morning Texas - Buy The Book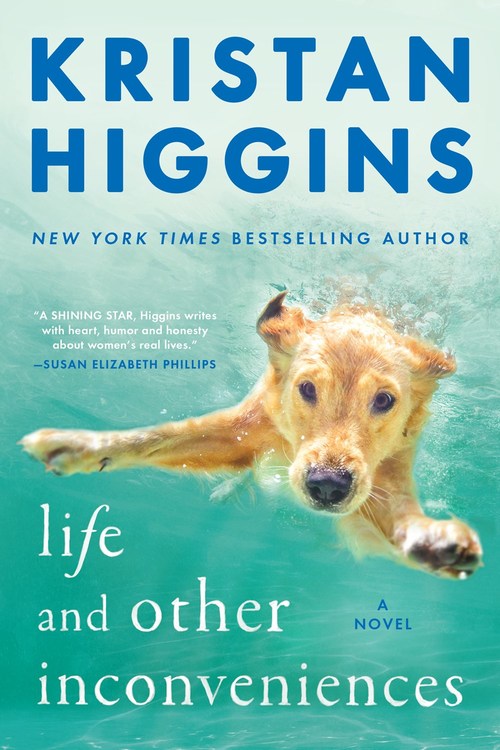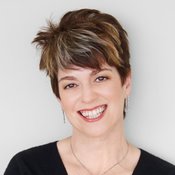 From the New York Times bestselling author of Good Luck with That comes a new novel about a blue-blood grandmother and her black-sheep granddaughter who discover they are truly two sides of the same coin.

Emma London never thought she had anything in common with her grandmother Genevieve London. The regal old woman came from wealthy and bluest-blood New England stock, but that didn't protect her from life's cruelest blows: the disappearance of Genevieve's young son, followed by the premature death of her husband. But Genevieve rose from those ashes of grief and built a fashion empire that was respected the world over, even when it meant neglecting her other son.

When Emma's own mother died, her father abandoned her on his mother's doorstep. Genevieve took Emma in and reluctantly raised her--until Emma got pregnant her senior year of high school. Genevieve kicked her out with nothing but the clothes on her back...but Emma took with her the most important London possession: the strength not just to survive but to thrive. And indeed, Emma has built a wonderful life for herself and her teenage daughter, Riley.

So what is Emma to do when Genevieve does the one thing Emma never expected of her and, after not speaking to her for nearly two decades, calls and asks for help?
Women's Fiction Contemporary [Berkley, On Sale: August 6, 2019, Trade Size / e-Book, ISBN: 9780451489425 / eISBN: 9780451489432]

Kristan Higgins outdoes herself again


Kristan Higgins outdoes herself again

---
1 - 12 of 680 ( First | more )
As WFAA-TV Literary contributor on ABC Channel 8 in the Dallas - Fort Worth area, Gwen Reyes presents books or other literary news each Wednesday on the 4 pm news cast and during the month on Good Morning Texas. Catch the video of the segments on our YouTube channel.