13 - 24 of 588 ( prev | more )
Featured March 7, 2017
on Good Morning Texas - Buy The Book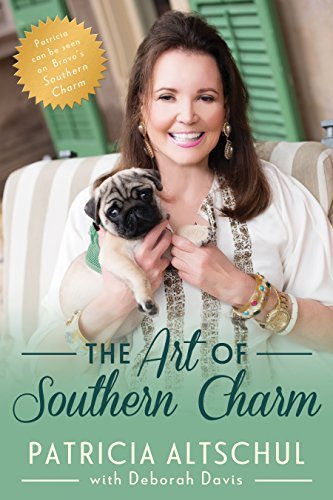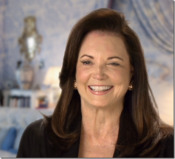 Patricia Altschul, the surprise breakout star of Bravo's hit reality show Southern Charm, introduces an essential lifestyle guide as refreshing and fun as a gin martini.

"Patricia on #SouthernCharm, like lookin' in the damn mirror. Cheers queen." —Lady Gaga

Fan-favorite Bravolebrity Patricia Altschul from the primetime show Southern Charm finally brings fans her eagerly anticipated opus on etiquette and living a glamorous Southern lifestyle. Patricia provides advice on every situation, from hosting a memorable cocktail party, to decoding the dress code for any event, to handling a drunken boor at the dinner table, to delivering the perfectly phrased insult—like her now iconic "shameless strumpet." The Art of Southern Charm takes readers inside the world of Charleston's most captivating grande dame, who (with Michael the Butler) offers a blueblood's blueprint for curating and celebrating life at its best.
Self-Help | Non-Fiction [Diversion, On Sale: April 18, 2017, Hardcover / e-Book, ISBN: 9781682308356 / eISBN: 9781682308349]
---
Featured March 7, 2017
on Good Morning Texas - Buy The Book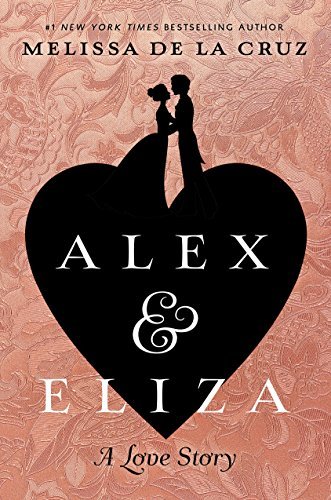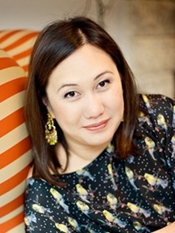 From the #1 New York Times bestselling author of The Witches of East End and The Descendants comes the love story of young Alexander Hamilton and Elizabeth Schuyler.
1777. Albany, New York. As battle cries of the American Revolution echo in the distance, servants flutter about preparing for one of New York society's biggest events: the Schuylers' grand ball. Descended from two of the oldest and most distinguished bloodlines in New York, the Schuylers are proud to be one of their fledgling country's founding families, and even prouder still of their three daughters—Angelica, with her razor-sharp wit; Peggy, with her dazzling looks; and Eliza, whose beauty and charm rival those of both her sisters, though she'd rather be aiding the colonists' cause than dressing up for some silly ball.
Still, Eliza can barely contain her excitement when she hears of the arrival of one Alexander Hamilton, a mysterious, rakish young colonel and General George Washington's right-hand man. Though Alex has arrived as the bearer of bad news for the Schuylers, he can't believe his luck—as an orphan, and a bastard one at that—to be in such esteemed company. And when Alex and Eliza meet that fateful night, so begins an epic love story that would forever change the course of American history.
In the pages of Alex and Eliza, #1 New York Times bestselling author Melissa de la Cruz brings to life the romance of young Alexander Hamilton and Elizabeth Schuyler.
Young Adult [Penguin Young Readers Group, On Sale: April 11, 2017, Hardcover / e-Book, ISBN: 9781524739621 / eISBN: 9781524739638]
---
Featured February 8, 2017
on News at 4: Wednesday Reads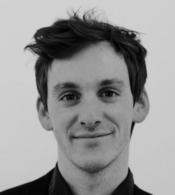 The Science of Popularity in an Age of Distraction
"This book picks up where The Tipping Point left off." -- Adam Grant, Wharton professor and New York Times bestselling author of ORIGINALS and GIVE AND TAKE
Nothing "goes viral." If you think a popular movie, song, or app came out of nowhere to become a word-of-mouth success in today's crowded media environment, you're missing the real story. Each blockbuster has a secret history—of power, influence, dark broadcasters, and passionate cults that turn some new products into cultural phenomena. Even the most brilliant ideas wither in obscurity if they fail to connect with the right network, and the consumers that matter most aren't the early adopters, but rather their friends, followers, and imitators -- the audience of your audience.
In his groundbreaking investigation, Atlantic senior editor Derek Thompson uncovers the hidden psychology of why we like what we like and reveals the economics of cultural markets that invisibly shape our lives. Shattering the sentimental myths of hit-making that dominate pop culture and business, Thompson shows quality is insufficient for success, nobody has "good taste," and some of the most popular products in history were one bad break away from utter failure. It may be a new world, but there are some enduring truths to what audiences and consumers want. People love a familiar surprise: a product that is bold, yet sneakily recognizable.
Every business, every artist, every person looking to promote themselves and their work wants to know what makes some works so successful while others disappear. Hit Makers is a magical mystery tour through the last century of pop culture blockbusters and the most valuable currency of the twenty-first century—people's attention.
From the dawn of impressionist art to the future of Facebook, from small Etsy designers to the origin of Star Wars, Derek Thompson leaves no pet rock unturned to tell the fascinating story of how culture happens and why things become popular. In Hit Makers, Derek Thompson investigates: · The secret link between ESPN's sticky programming and the The Weeknd's catchy choruses · Why Facebook is the world's most important modern newspaper · How advertising critics predicted Donald Trump · The 5th grader who accidentally launched "Rock Around the Clock," the biggest hit in rock and roll history · How Barack Obama and his speechwriters think of themselves as songwriters · How Disney conquered the world—but the future of hits belongs to savvy amateurs and individuals · The French collector who accidentally created the Impressionist canon · Quantitative evidence that the biggest music hits aren't always the best · Why almost all Hollywood blockbusters are sequels, reboots, and adaptations · Why one year--1991--is responsible for the way pop music sounds today · Why another year --1932--created the business model of film · How data scientists proved that "going viral" is a myth · How 19th century immigration patterns explain the most heard song in the Western Hemisphere
Non-Fiction | Non-Fiction Philosphy [Penguin Press, On Sale: February 7, 2017, Hardcover / e-Book, ISBN: 9781101980323 / eISBN: 9781101980347]
---
Featured January 25, 2017
on Good Morning Texas - Buy The Book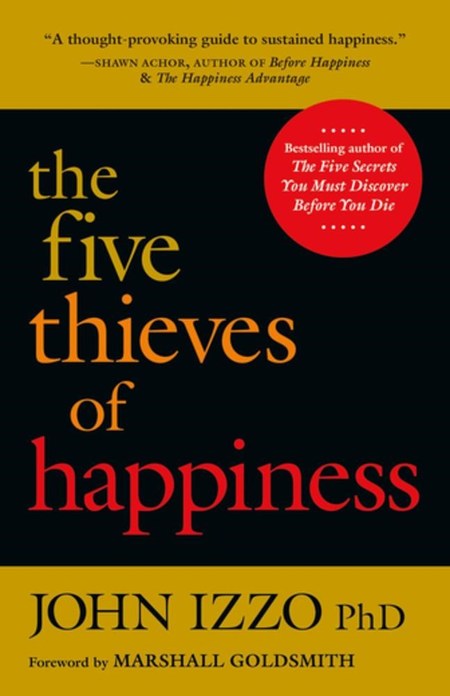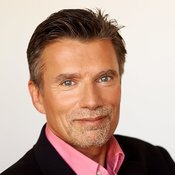 Stop Seeking Happiness; Just Get Out of Its Way!
Happiness is our natural state, for each of us and for humanity as a whole, argues John Izzo. But that happiness is being stolen by insidious mental patterns that he depicts as thieves: the thief of control, the thief of conceit, the thief of coveting, the thief of consumption, and the thief of comfort. He discovered these thieves as he sought the true source of happiness during a year-long sabbatical, walking the Camino de Santiago in Spain and living in the Andes of Peru. This thoughtful and inspiring book describes the disguises these thieves wear, the tools they use to break into our hearts, and how to lock them out once and for all. Izzo shows how these same thieves of personal happiness are destroying society as well. This book will help us all discover, develop, and defend the happiness that is our true nature while creating a world we all want to live in.
Self-Help [Berrett-Koehler, On Sale: January 2, 2017, Hardcover / e-Book, ISBN: 9781626569324 / eISBN: 9781626569331]
---
Featured January 25, 2017
on Good Morning Texas - Buy The Book

Escape 9-5, Live Anywhere, and Join the New Rich
What do you do? Tim Ferriss has trouble answering the question. Depending on when you ask this controversial Princeton University guest lecturer, he might answer:
"I race motorcycles in Europe."
"I ski in the Andes."
"I scuba dive in Panama."
"I dance tango in Buenos Aires."

He has spent more than five years learning the secrets of the New Rich, a fast-growing subculture who has abandoned the "deferred-life plan" and instead mastered the new currencies—time and mobility—to create luxury lifestyles in the here and now.
Whether you are an overworked employee or an entrepreneur trapped in your own business, this book is the compass for a new and revolutionary world. Join Tim Ferriss as he teaches you:
• How to outsource your life to overseas virtual assistants for $5 per hour and do whatever you want
• How blue-chip escape artists travel the world without quitting their jobs
• How to eliminate 50% of your work in 48 hours using the principles of a forgotten Italian economist
• How to trade a long-haul career for short work bursts and freuent "mini-retirements"
• What the crucial difference is between absolute and relative income
• How to train your boss to value performance over presence, or kill your job (or company) if it's beyond repair
• What automated cash-flow "muses" are and how to create one in 2 to 4 weeks
• How to cultivate selective ignorance—and create time—with a low-information diet
• What the management secrets of Remote Control CEOs are
• How to get free housing worldwide and airfare at 50–80% off
• How to fill the void and create a meaningful life after removing work and the office

You can have it all—really.
Self-Help Fitness [Crown, On Sale: April 24, 2007, Hardcover, ISBN: 9780307353139 / ]
---
Featured January 25, 2017
on Good Morning Texas - Buy The Book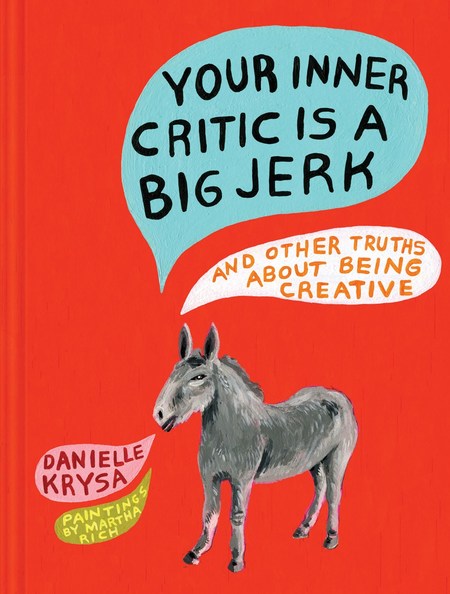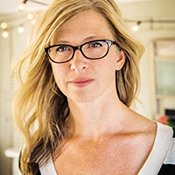 And Other Truths About Being Creative
This book is duct tape for the mouth of every artist's inner critic. Silencing that stifling voice once and for all, this salve for creatives introduces ten truths they must face in order to defeat self-doubt. Each encouraging chapter deconstructs a pivotal moment on the path to success—fear of the blank page, the dangers of jealousy, sharing work with others—and explains how to navigate roadblock. Packed with helpful anecdotes, thoughts from successful creatives, and practical exercises gleaned from Danielle Krysa's years of working with professional and aspiring artists—plus riotously apt illustrations from art world darling Martha Rich—this ebook arms readers with the most essential tool for their toolbox: the confidence they need to get down to business and make good work.
Self-Help [Chronicle Books, On Sale: October 11, 2016, Hardcover / e-Book, ISBN: 9781452148441 / ]
---
Featured January 25, 2017
on Good Morning Texas - Buy The Book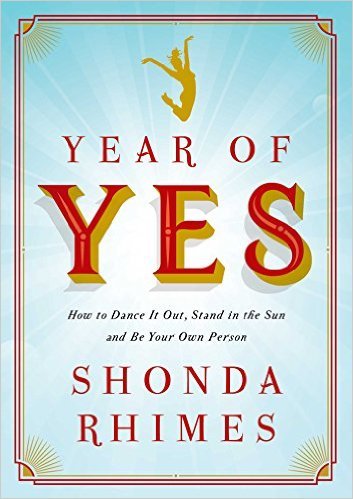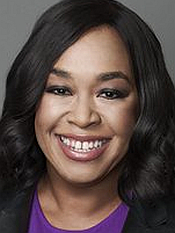 How to Dance It Out, Stand In the Sun and Be Your Own Person
The mega-talented creator of Grey's Anatomy and Scandal and executive producer of How to Get Away With Murder chronicles how saying YES for one year changed her life―and how it can change yours, too.

With three hit shows on television and three children at home, the uber-talented Shonda Rhimes had lots of good reasons to say NO when an unexpected invitation arrived. Hollywood party? No. Speaking engagement? No. Media appearances? No.

And there was the side-benefit of saying No for an introvert like Shonda: nothing new to fear.

Then Shonda's sister laid down a challenge: just for one year, try to say YES to the unexpected invitations that come your way. Shonda reluctantly agreed―and the result was nothing short of transformative. In Year of Yes, Shonda Rhimes chronicles the powerful impact saying yes had on every aspect of her life―and how we can all change our lives with one little word. Yes.
Non-Fiction Memoir | Non-Fiction Inspirational | Multicultural [Simon & Schuster, On Sale: November 10, 2015, Hardcover / e-Book, ISBN: 9781476777092 / eISBN: 9781476777146]

An amazing, fun and inspiring memoir about fear, strength and change.


An amazing, fun and inspiring memoir about fear, strength and change.

---
Featured January 18, 2017
on News at 4: Wednesday Reads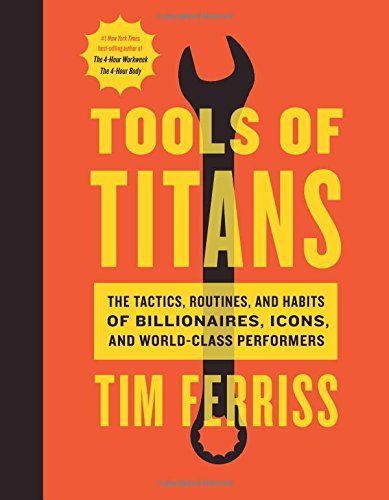 The Tactics, Routines, and Habits of Billionaires, Icons, and World-Class Performers
The latest groundbreaking tome from Tim Ferriss, the #1 New York Times best-selling author of The 4-Hour Workweek.
From the author:
"For the last two years, I've interviewed more than 200 world-class performers for my podcast, The Tim Ferriss Show. The guests range from super celebs (Jamie Foxx, Arnold Schwarzenegger, etc.) and athletes (icons of power-lifting, gymnastics, surfing, etc.) to legendary Special Operations commanders and black-market biochemists. For most of my guests, it's the first time they've agreed to a two-to-three-hour interview. This unusual depth has helped make The Tim Ferriss Show the first business/interview podcast to pass 100 million downloads.
"This book contains the distilled tools, tactics, and 'inside baseball' you won't find anywhere else. It also includes new tips from past guests, and life lessons from new 'guests' you haven't met.
"What makes the show different is a relentless focus on actionable details. This is reflected in the questions. For example: What do these people do in the first sixty minutes of each morning? What do their workout routines look like, and why? What books have they gifted most to other people? What are the biggest wastes of time for novices in their field? What supplements do they take on a daily basis?
"I don't view myself as an interviewer. I view myself as an experimenter. If I can't test something and replicate results in the messy reality of everyday life, I'm not interested.
"Everything within these pages has been vetted, explored, and applied to my own life in some fashion. I've used dozens of the tactics and philosophies in high-stakes negotiations, high-risk environments, or large business dealings. The lessons have made me millions of dollars and saved me years of wasted effort and frustration.
"I created this book, my ultimate notebook of high-leverage tools, for myself. It's changed my life, and I hope the same for you."
Self-Help [Houghton Mifflin Harcourt, On Sale: December 6, 2016, Hardcover / e-Book, ISBN: 9781328683786 / ]
---
Featured January 11, 2017
on News at 4: Wednesday Reads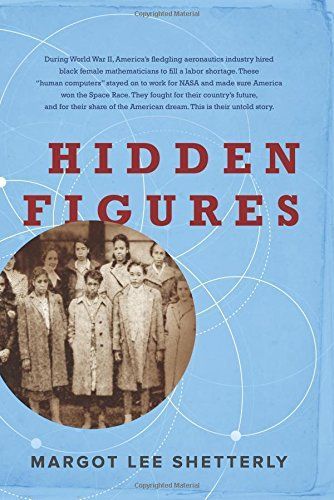 The American Dream and the Untold Story of the Black Women Mathematicians Who Helped Win the Space Race
The phenomenal true story of the black female mathematicians at NASA at the leading edge of the feminist and civil rights movement, whose calculations helped fuel some of America's greatest achievements in space—a powerful, revelatory contribution that is as essential to our understanding of race, discrimination, and achievement in modern America as Between the World and Me and The Immortal Life of Henrietta Lacks. Soon to be a major motion picture starring Taraji P. Henson, Octavia Spencer, Janelle Monae, Kirsten Dunst, and Kevin Costner.
Before John Glenn orbited the earth, or Neil Armstrong walked on the moon, a group of dedicated female mathematicians known as "human computers" used pencils, slide rules and adding machines to calculate the numbers that would launch rockets, and astronauts, into space.
Among these problem-solvers were a group of exceptionally talented African American women, some of the brightest minds of their generation. Originally relegated to teaching math in the South's segregated public schools, they were called into service during the labor shortages of World War II, when America's aeronautics industry was in dire need of anyone who had the right stuff. Suddenly, these overlooked math whizzes had a shot at jobs worthy of their skills, and they answered Uncle Sam's call, moving to Hampton, Virginia and the fascinating, high-energy world of the Langley Memorial Aeronautical Laboratory.
Even as Virginia's Jim Crow laws required them to be segregated from their white counterparts, the women of Langley's all-black "West Computing" group helped America achieve one of the things it desired most: a decisive victory over the Soviet Union in the Cold War, and complete domination of the heavens.
Starting in World War II and moving through to the Cold War, the Civil Rights Movement and the Space Race, Hidden Figures follows the interwoven accounts of Dorothy Vaughan, Mary Jackson, Katherine Johnson and Christine Darden, four African American women who participated in some of NASA's greatest successes. It chronicles their careers over nearly three decades they faced challenges, forged alliances and used their intellect to change their own lives, and their country's future.
Non-Fiction History [William Morrow, On Sale: September 6, 2016, Hardcover / e-Book, ISBN: 9780062363596 / ]
---
Featured January 4, 2017
on News at 4: Wednesday Reads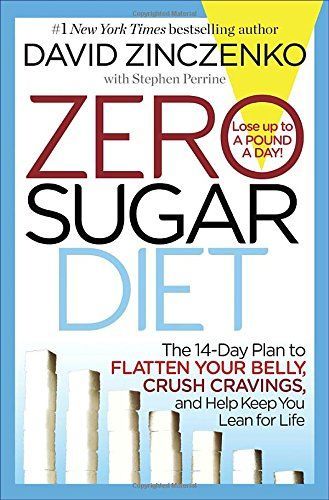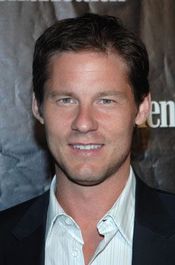 The 14-Day Plan to Flatten Your Belly, Crush Cravings, and Help Keep You Lean for Life
Lose up to a pound a day and curb your craving for sweets with delicious recipes and simple, science-based food swaps from David Zinczenko, Good Morning America's health and wellness editor and bestselling author of Zero Belly Diet, Zero Belly Smoothies, and Eat This, Not That!
With Zero Sugar Diet, #1 New York Times bestselling author David Zinczenko continues his twenty-year mission to help Americans live their happiest and healthiest lives, uncovering revolutionary new research that explains why you can't lose weight—and shows that it's not your fault! The true culprit is sugar—specifically added sugars—which food manufacturers sneak into almost everything we eat, from bread to cold cuts to yogurt, peanut butter, pizza, and even "health" foods.
Until now, there's been no way to tell how much added sugar you're eating—or how to avoid it without sacrifice. But with the simple steps in Zero Sugar Diet, you'll be able to eat all your favorite foods and strip away unnecessary sugars—losing weight at a rate of up to one pound per day, while still enjoying the sweeter things in life.
By replacing empty calories with essential ones—swapping in whole foods and fiber and swapping out added sugars—you'll conquer your cravings and prevent the blood sugar surge that leads to some of the worst health scourges in America today, including abdominal fat, diabetes, heart disease, cancer, liver disease, fatigue, and tooth decay.
And all it takes is 14 days. You'll be stunned by the reported results:
Lisa Gardner, 49, lost 10 pounds Tara Anderson, 42, lost 10 pounds David Menkhaus, 62, lost 15 pounds Ricky Casados, 56, lost 12 pounds
You, too, can melt away belly fat, boost your energy levels and metabolism, and take control of your health and your life, armed with a comprehensive grocery list of fresh produce, proteins, whole grains, and even prepared meals, accompanied by two weeks' worth of fiber-rich breakfast, lunch, dinner, and snack recipes and real-life results from successful Zero Sugar dieters. The fat-burning formula for long-term weight loss and optimal health is at your fingertips.
Join in the crusade and say goodbye to added sugars—and goodbye to your belly—with Zero Sugar Diet!
Self-Help Diet [Ballantine Books, On Sale: December 27, 2016, Hardcover / e-Book, ISBN: 9780345547989 / ]
---
Featured November 23, 2016
on News at 4: Wednesday Reads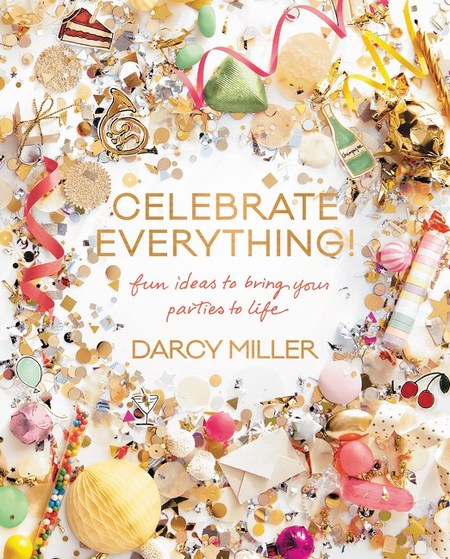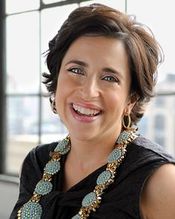 Fun Ideas to Bring Your Parties to Life
MAKE YOUR CELEBRATIONS MEMORABLE!
Packed with planning strategy and original ideas, Celebrate Everything!, from recognized celebrations expert Darcy Miller, is the ultimate guide to making special occasions unforgettable. Darcy invites readers to dozens of parties she's thrown, and shares hundreds of chic and cheerful ideas for ways to make a celebration personal. It's a blueprint for making the best occasions in life even better, filled with fun ideas to inspire:
everything from baby showers to birthday parties plus themes that turn any day into a celebration
D.I.Y. craft projects and recipes
insider sources and pro tips
Darcy's own inspirations

Non-Fiction Craft [William Morrow, On Sale: October 25, 2016, Hardcover / e-Book, ISBN: 9780062388759 / ]

---
Featured October 19, 2016
on News at 4: Wednesday Reads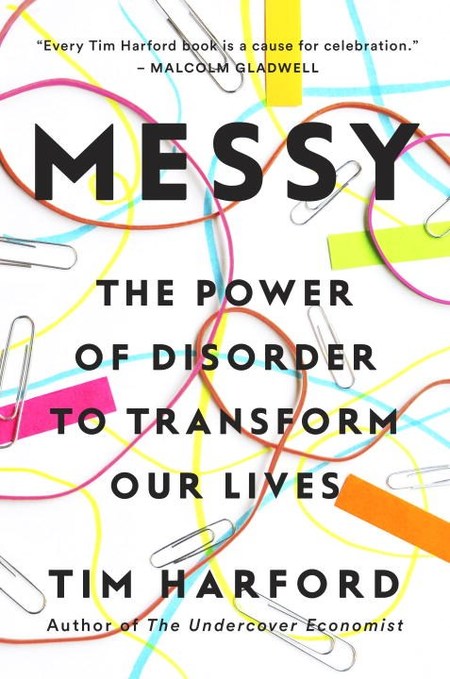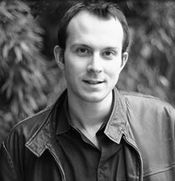 The Power of Disorder to Transform Our Lives
From the award-winning columnist and author of the national bestseller The Undercover Economist comes a provocative big idea book about the genuine benefits of being messy: at home, at work, in the classroom, and beyond.

Messy: The Power of Disorder to Transform Our Lives celebrates the benefits that messiness has in our lives: why it's important, why we resist it, and why we should embrace it instead. Using research from neuroscience, psychology, social science, as well as captivating examples of real people doing extraordinary things, Tim Harford explains that the human qualities we value - creativity, responsiveness, resilience - are integral to the disorder, confusion, and disarray that produce them.

From the music studio of Brian Eno to the Lincoln Memorial with Martin Luther King, Jr., from the board room to the classroom, messiness lies at the core of how we innovate, how we achieve, how we reach each other - in short, how we succeed.

In Messy, you'll learn about the unexpected connections between creativity and mess; understand why unexpected changes of plans, unfamiliar people, and unforeseen events can help generate new ideas and opportunities as they make you anxious and angry; and come to appreciate that the human inclination for tidiness - in our personal and professional lives, online, even in children's play - can mask deep and debilitating fragility that keep us from innovation.

Stimulating and readable as it points exciting ways forward, Messy is an insightful exploration of the real advantages of mess in our lives.
Self-Help Organization [Riverhead Books, On Sale: October 4, 2016, Hardcover / e-Book, ISBN: 9781594634796 / eISBN: 9780698408906]
---
13 - 24 of 588 ( prev | more )
As WFAA-TV Literary contributor on ABC Channel 8 in the Dallas - Fort Worth area, Gwen Reyes presents books or other literary news each Wednesday on the 4 pm news cast and during the month on Good Morning Texas. Catch the video of the segments on our YouTube channel.