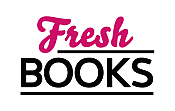 Fall in love with June books!
Reviews
21 - 40 of 542 ( prev | next )
A Gentleman Revealed
by Cooper Davis
"A brilliant romance set in a queer and quaint alternative Victorian era"
Posted April 13, 2018

Lord Marcus Avenleigh couldn't stand it anymore. After lusting for two years after Mr. Alistair Finley, tonight was the night he would make his sentiments known at Lady Elsevier's annual gala. Alistair is standing at his usual spot, near the potted plants trying to make himself invisible, which Read more...



Bad Neighbors
by Maia Chance
"Sometimes the best defense is making a run for it!"
Posted April 11, 2018

Agnes Blythe and her great aunt Effie Winters haven't given up on restoring the Stagecoach Inn to its former grandeur. Even with Agnes' cousin Chester, it won't be a piece of cake, especially when there's always a murder or two slowing them down. Agnes was feeling good Read more...



Good Girl Gone Bad
by Carmen Falcone
"Spicy and sweet done to perfection!"
Posted April 11, 2018

Marco Giordano's Nonna is soon turning ninety, it's time he went to Italy to see her, he wants to make her happy, but first he has a small problem to solve: getting Lily Jenkins to sell him her salon so he can finalize a business deal. So he Read more...



The Duchess
by Penny Junor
"From being the other woman to becoming the people's Duchess"
Posted April 9, 2018

Like millions of other people around the world, I was stunned when it became known that Prince Charles had chosen another woman over the universally adored beautiful, glamorous Lady Di, "The People's Princess." How dare he! Camilla Parker Bowles had been the other woman in Charles' life for many Read more...



Escort
by Skye Warren
"A sensuous and seductive romance with a distinctive European flair!"
Posted April 4, 2018

ESCORT is precisely the second book I have ever chosen purposefully with a heroine who was a virgin. It's a trope I dislike, highly unoriginal, and virgins seem to be all over the place these days. Then again, there comes along a title that gives one hope, and ESCORT Read more...



Undone By You
by Kate Meader
"Virile and tender; a realistic romance that hits all the right spots"
Posted March 24, 2018

Dante Moretti was having a quiet drink in an exclusive gay club when he was shocked at seeing Cade Burnett, his team's ace defenseman, enter the premises. Dante has only been with the Chicago Rebels for a short while, everyone knows the NHL team's new GM is gay Read more...



Unmasked
by Stefanie London
"Complex characters, and smart, and witty writing add a unique and welcome touch to this sexy romance"
Posted March 20, 2018

In one month, Lainey Kline would be leaving Melbourne for a brilliant new career in England. And try to forget the man she cannot have: Damian Knight, her best friend Corinna's older brother. Lainey has had it bad for Damian Knight for years, and even though she sensed he Read more...



Twice Bitten
by Lynsay Sands
"Sometimes being a klutz has unsuspected benefits!"
Posted March 20, 2018

Elspeth Argeneau Pimms' freedom had lasted only six weeks. Hoping that she had finally freed herself from her mother Martine's controlling ways, but fleeing England for Canada proved to be all for nothing. Martine, accompanied by her two other daughters Julianna and Victoria, was waiting in Elspeth's Toronto Read more...



The Captain of her Fate
by Nina Mason
"Imagine Jane Austen with a naughty streak!"
Posted March 20, 2018

Theobald Raynalds, formerly Captain in the Royal Navy, is moving to his new home in Much Wenlock. Miss Louisa Bennet is so determined not to marry her cousin Charles, the horrid man her father has chosen for her; she will wed anyone remotely decent. Theo is a reasonably wealthy bachelor Read more...



Claimed
by Alexa Riley
"An old-fashioned fairy tale with a lot of sexy times"
Posted March 18, 2018

Jay Rose has worked at Osbourne Corporation for two years, and from the first time he saw her, Jordan Chen knew she was the girl for him. Jay is the CEO's administrative assistant, she knows everything that goes on in the company, or so she thought. Jay and Jordan Read more...



Virgin Territory
by Lia Riley
"Oozing with genuine charm, playful sexiness, and inspired dialogues: simply irresistible!"
Posted March 18, 2018

If he could control his temper, Patrick "Patch" Donnelly would be one of the best goalies in the NHL. When he gets sued for an altercation that happened a few months ago, Patrick knows he's in big trouble. His coach demands that he attends a yoga class, which is Read more...



Dead Girl Running
by Christina Dodd
"Christina Dodd rewrites the book on what makes a great heroine!"
Posted March 16, 2018

When US Army veteran Kellen Adams applied for the assistant manager position at the Yearning Sands Resort, nothing would have prepared her for the harrowing time that was to follow when the remains of a dead woman were dug up on the premises. Kellen has come a long way from Read more...



I'll Never Change My Name
by Valentin Chmerkovskiy
"An All-American hero from Odessa, Ukraine"
Posted March 7, 2018

I'LL NEVER CHANGE MY NAME is such a fabulous autobiography that, even if you have never watched Dancing with the Stars, if you know nothing about competitive ballroom dancing, or even if you have never heard of Valentin Chmerkovskiy, I strongly encourage you to read this book Read more...



No Earls Allowed
by Shana Galen
"Mary Poppins would approve of the Major's unique touch"
Posted March 6, 2018

Major Neil Wraxall needs to bring Lady Juliana home; her father, the Earl of St. Maur, wants her to forget her orphanage nonsense. After her sister's death, Juliana has dedicated her life to charity, more specifically the decrepit St. Dimas Home for Wayward Boys. It is no place for Read more...



Hello Stranger
by Lisa Kleypas
"Now I know what suffering from a book hangover really means"
Posted March 1, 2018

As so many in the historical romance community, I was instantly infatuated with Dr. Garrett Gibson, introduced previously in The Ravenels. I counted the days until the release date of this book, and for this reason, my review Read more...



Raspberry Danish Murder
by Joanne Fluke
"A cup of mystery, a pinch of humor, and a dash of kitty follies"
Posted March 1, 2018

Wedding bliss didn't last too long for Hannah Swensen. Her husband has vanished, but was it deliberate or not. Is Ross alive or dead? Hannah is teary-eyed, wonders if there is something wrong with her; but soon she has more worries to contend with as Ross' assistant P Read more...



Lady be Reckless
by Megan Frampton
"Let yourself be swept away by this scintillating romance"
Posted March 1, 2018

It was not a charitable thing to do, but in a way, Lady Olivia Howlett was pleased that her sister Eleanor had married another, and not Bennett, Lord Carson. Olivia knew that Bennett was "the One," surely, he realized that! Olivia is prone to speaking and acting before thinking, and Read more...



The Marquis And I
by Ella Quinn
"Utterly delightful, absolutely enchanting; what a glorious book!"
Posted February 27, 2018

Well, abductions seemed to run in the family. Lady Charlotte Carpenter was the second female relative of the Earl of Worthington's to be kidnapped, which was fortunate in a twisted sort of way, as Charlotte had been instructed as to how not to be left entirely defenceless. On his Read more...



Alpha Unleashed
by Kathy Lyons
"Superbly crafted, smart, action-packed, innovative, thrilling: a winner all the way!"
Posted February 26, 2018

While frolicking in the forest near his cabin in Gladwin, Michigan, Simon Gold is in bear form when the roar of a vehicle disturbs his revelry. A human, not good. Bear-Simon sees a woman stepping to his front door, and all his growling won't scare her into leaving Read more...



A Duke in the Night
by Kelly Bowen
"A feminist romance with substance, intelligence, and sumptuous writing"
Posted February 20, 2018

Miss Clara Hayward was proud of the Haverhall School for Young Ladies. While her superior intellect and education had not won her any suitors, Clara had been allowed to succeed at something she was good at, thanks to her brother Harland, baron Strathmore, until Haverhall had to be sold to Read more...



Monique Daoust
As soon as I learned to read, I read. I work full-time, I have a Master's Degree in Linguistics, and I'm fluent in French and English. I enjoy many genres of books, mostly paranormal (love those vampires), YA, NA, romantic suspense; whatever is good. If it's a good book, it's a good book.
Features & Posts