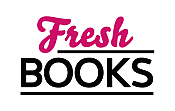 December brings fabulous reads!
Reviews
21 - 40 of 469 ( prev | next )
Illegal Contact
by Santino Hassell
"Fascinating characters, a compelling story, and outstanding writing: this book has it all!"
Posted October 20, 2017

Defending a teammate's right to privacy cost star football player Gavin Brawley his season. Gavin's uncontrollable rage flared up, and he is now under house arrest for six months. Football is Gavin's life and this does nothing to improve his volatile temper, which is barely helped by Read more...



Seven Days of Us
by Francesca Hornak
"A sparkling novel with unique twists on a familiar theme"
Posted October 17, 2017

Dr. Olivia Birch has avoided spending Christmas with her family for years, however this year returning from Liberia on a humanitarian mission, she has to be quarantined for seven days, so she will do it with her family and kill two birds with one stone, so to speak. And it Read more...



Her Darkest Nightmare
by Brenda Novak
"One of the best thrillers ever written about serial killers"
Posted October 17, 2017

Evelyn Talbot became a psychiatrist because she survived the ordeal her teenage boyfriend, Jasper Moore, inflicted on her: raped, left for dead with her throat slit, she dedicated her life to the study of psychopaths. Jasper had also murdered three friends of hers, then he had vanished into thin air Read more...



Killing Season
by Faye Kellerman
"Teenaged lovers hunt a serial killer"
Posted October 11, 2017

Ben Vicksburg, math genius and all-around geek, has been obsessed with trying to find his sister's murderer, and his obsession is also what is helping him cope with the tragedy that befell his family four years before. Ben is even helping the town detective, who has enough to Read more...



Death in St. Petersburg
by Tasha Alexander
"Think of every superlative you know, then add some more!"
Posted October 9, 2017

Colin Hargreaves is in Russia, courtesy of Her Majesty's Secret Service; his wife Lady Emily usually stays behind in England, but this time her friend Cécile du Lac has invited her to visit with Princess Mariya for the season. Emily had even learned Russian in case such an Read more...



Drop Dead Gorgeous
by Juliet Lyons
"A vampire you can be proud to bring home to mother!"
Posted October 5, 2017

Mila Hart has a habit of picking losers, thinking switching species, she tries V-Date.com, the vampire dating site. Jeremiah Lopez was quite handsome, however the only excitement of Mila's evening was when Jeremiah tried to ... kill her! London Metropolitan Police Inspector Vincent Ferrer had been alerted by Read more...



Immortally Yours
by Lynsay Sands
"IMMORTALLY YOURS is the cherry on top of guilty pleasures!"
Posted October 5, 2017

The Rogue Hunters are short-staffed, due to the situation in Venezuela and new blood is coming over to lend a hand in Canada, especially after what had seemed to be an accident, turns out not to be an isolated incident: someone is out to get Beth Argenis, but who Read more...



Hello Again
by Brenda Novak
"Chillingly realistic, impeccably plotted, and utterly compelling to the very last line"
Posted October 5, 2017

HER DARKEST NIGHTMARE was, in my opinion, one of the best books of 2016, as well as one of the best novels ever written on serial killers, and I believe HELLO AGAIN is even better! HELLO AGAIN takes place roughly Read more...



Duke of Desire
by Elizabeth Hoyt
"Dark and crackling with sexual tension, a splendid conclusion to an outstanding series!"
Posted October 5, 2017

Raphael de Chartres, Duke of Dyemore, had infiltrated the Lords of Chaos, whose intent is to achieve power and destroy women and children in the process, for the sole reason of putting an end to the abominable club, regardless of what it cost him. The Lords had mistakenly kidnapped Lady Read more...



A Very Cowboy Christmas
by Kim Redford
"Who could resist this sweet-as-honey cowboy firefighter?"
Posted October 3, 2017

Only one month before Christmas, and Sydney Steele had only four weeks left to put together the Wildcat Bluff Fire Rescue calendar, and she still had no Mr. December. It was not the day for her precious Celeste -- her 1959 Cadillac --to sputter to a halt. Thankfully, Dune Barrett was Read more...



This Side of Murder
by Anna Lee Huber
"A captivating murder mystery told with flair and panache!"
Posted October 1, 2017

Still grieving after over a year, Verity Kent receives a letter insinuating that her late husband Sidney had been a traitor and that the fact that she had been in the Secret Service is not so secret anymore. She is told to attend a house party for the engagement of Read more...



Pudding Up With Murder
by Julia Buckley
"And the proof is not in the pudding!"
Posted September 26, 2017

Lilah Drake works at a caterer's but is also a "ghost chef", she whips up culinary delights which her clients pass up as their own. Lilah was visiting her neighbor and friend Ellie Parker and Ellie invites Lilah to attend a birthday party for Marcus Cantwell and to bring Read more...



The Keeper Of Her Heart
by Stacy Henrie
"The Lord does work in mysterious ways"
Posted September 24, 2017

When she turned eighteen, Ada Thorne, against her parents' wishes, eloped to Scotland to marry the man she loved Ned Henley, their neighbors' gamekeeper. They then elected to live in London, is a humble flat that was a far cry from Ada's life of privilege, but their love was Read more...



A Covert Affair
by Susan Mann
"Romance, mystery, exotic locales, and rare books: a winning combination!"
Posted September 19, 2017

It was not that long ago that Quinn Ellington learned her grandfather had been in the CIA, and now the research librarian is following in his footsteps. Although she still hasn't had all her formal training as a covert operative. Quinn's grandfather received an invitation from a friend Read more...



Royal Pain
by Tracy Wolff
"So much more than a princely romp between the sheets!"
Posted September 19, 2017

Prince Kian of Wildemar was being His Royal Hotness, cavorting with two gorgeous women, when he hears a Royal Navy Corps helicopter hovering above his yacht. Kian has been summoned to the palace by his father, the King, and it cannot be good news. It is very bad news indeed Read more...



Something Like Happy
by Eva Woods
"Sometimes, it's the little things that matter the most"
Posted September 11, 2017

What had happened to Annie's perfect life? What had happened to the woman she used to be? Dressed in black, in a dark mood, and angry at everything and everyone, Annie drifts along until the fateful day when a stranger like no other crosses her path. Feeling miserable for Read more...



Can't Hardly Breathe
by Gena Showalter
"How hard are you willing to fight for love?"
Posted September 11, 2017

Daniel Porter was Dorothea Mathis' secret high school crush, he had always stood up for her when she was being bullied, but Dorothea knew the golden boy was not for her. Dorothea of the freckled face, the too-round figure, and the frizzy hair. Life did not go as planned Read more...



Her Dark Half
by Paige Tyler
"Start reading HER DARK HALF at bedtime and expect a sleepless night!"
Posted September 4, 2017

When she was in the CIA, Special Agent Alina Bosch saw her partners and friends betrayed and killed by another operative, Wade Sullivan, and Alina swore she would find Wade and kill him. After that incident, she was unhappy at her job, restless, then she was recruited by the DCO Read more...



Alpha Crew: The Mission Begins
by Laura Griffin
"Relatable characters, non-stop action, and a superb romance!"
Posted September 4, 2017

Emma Wright, the assistant to the wife of the US ambassador in the Philippines, is accompanying her boss on a humanitarian mission when they are force to make a crash landing in the middle of the jungle. The pilot barely had time to send a distress signal, he is still Read more...



Cover of Night
by Laura Griffin
"The Alpha Crew is back as exciting, exotic, and thrilling as before!"
Posted September 4, 2017

Entertainment reporter Karly Bonham was bragging to her sister Rachel on the phone about her stellar work environment. Anthony Mancuso is the new US ambassador to Thailand and Karly is doing a story on him. In spite of the lush surroundings and the posh hotel, Karly had been working hard Read more...



Monique Daoust
As soon as I learned to read, I read. I work full-time, I have a Master's Degree in Linguistics, and I'm fluent in French and English. I enjoy many genres of books, mostly paranormal (love those vampires), YA, NA, romantic suspense; whatever is good. If it's a good book, it's a good book.
Features & Posts