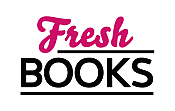 Suspense, thrills and love in October Best Reads
Reviews
21 - 40 of 450 ( prev | next )
Cover of Night
by Laura Griffin
"The Alpha Crew is back as exciting, exotic, and thrilling as before!"
Posted September 4, 2017

Entertainment reporter Karly Bonham was bragging to her sister Rachel on the phone about her stellar work environment. Anthony Mancuso is the new US ambassador to Thailand and Karly is doing a story on him. In spite of the lush surroundings and the posh hotel, Karly had been working hard Read more...



Bone Box
by Faye Kellerman
"A gripping murder mystery with exceptional characterisations and flawless storytelling!"
Posted August 30, 2017

It had been a quiet summer for the Greenbury Police Department, a semi-retired Detective Peter Decker was enjoying the respite, a welcome change from his previous post in Los Angeles. It was not to last, when his wife Rina while hiking, stepped on dried up bones. Human bones. Someone Read more...



I'll Be Damned
by Eric Braeden
"An Actor Who Matters"
Posted August 30, 2017

I knew that Eric Braeden was born in Germany, that it was not his real name, and obviously that Mr. Braeden has been a fixture of daytime television for decades, but besides that, nothing. Having watched The Young and the Restless for several years, I knew his character Read more...



The Playboy Bachelor
by Rachel Van Dyken
"Sometimes, adulting is the toughest job of all"
Posted August 29, 2017

Margot McCleery and Bentley Wellington had been best friends when an accident changed their lives. Ten years later, Margot is a reclusive and successful romance novelist, while Bentley is your average wealthy playboy about town, wasting his life away having sex with women who want his money, and he couldn Read more...



The Saboteur
by Andrew Gross
"A Superb, Spine-tingling Thriller Based on a True Story"
Posted August 24, 2017

It is March 1942, and an elite group of Norwegian resistance fighters along with the SOE -- the Special Operation Executive, a very hush-hush division of the British Secret Services -- is to combine their efforts to stop the Nazis from winning the race to the atom bomb. Norway is the Read more...



Traitor in Her Arms
by Shana Galen
"Shana Galen remains the Queen of Historical Romantic Suspense"
Posted August 24, 2017

Lady Gabrielle McCullough had to resort to theft to pay her late husband's huge gambling debts, and while at the Duke of Beaumont's ball, she was to pinch a necklace but the valuable piece of jewelry has been snatched by Lord Ramsey Sedgwick! Once upon a time, Gabrielle Read more...



House of Spies
by Daniel Silva
"Another outstanding book by the master of the post-Cold War spy thriller!"
Posted August 21, 2017

One loose thread is all it takes for fabric to unravel, and after London's West End is the scene of a multiple terrorist attack, Gabriel Allon has found that elusive thread. Allon, now chief of Israel's Secret Intelligence Read more...



My Next Breath
by Shannon McKenna
"If You Crave Action, MY NEXT BREATH is the Book for You!"
Posted August 14, 2017

Luke Ryan has been missing for two months, and his brother Zade will do anything to find him. Zade and Luke have been modified, genetically and technologically, into ultimate war machines by Obsidian, an evil corporation. Zade and others like him escaped, but they couldn't find Luke, who has Read more...



The Duchess Deal
by Tessa Dare
"Amazingly Well Crafted Characters, Stellar Writing and Highly Original!"
Posted August 13, 2017

What a fantastic, astonishing, astounding, fabulously wonderful book this is! You will forgive me this breach of decorum, but THE DUCHESS DEAL is that good! Back from the war and monstrously scarred, the Duke of Ashbury has only one thing in mind, besides hiding, that is. He will take care Read more...



Chasing Secrets
by Lynette Eason
"A Riveting, Intense, and Thought-provoking Murder Mystery"
Posted August 11, 2017

When she was five years old in Ireland, Haley Callaghan's parents and her baby brother were murdered in what was believed to be a Mafia hit, and the killers were never found. She escaped, and eventually joined the Elite Read more...



The Boy in the Earth
by Fuminori Nakamura
"An Unforgettable, Universal, and Timeless masterpiece!"
Posted August 7, 2017

He quit his job six months ago to become a cab driver. At twenty seven, he is aimless, oblivious to the world around him. He is careless because defying death is one way to tempt Fate. Sayuko, his sort-of-girlfriend, is not in such a dark place; they are Read more...



Bliss
by Lynsay Sands
"Uproarious, Glorious Fun, Suspenseful, and Romantic!"
Posted August 2, 2017

Lady Helen of Tiernay and Lord Hethe of Holden have been at odds since Helen's father died, five years before. Helen has been sending missives to His Majesty himself, Henry II. Henry has had enough, and when his chaplain suggests a solution to their woes, Henry is all for Read more...



The Strawberry Hearts Diner
by Carolyn Brown
"Nobody Writes Small Town USA Quite Like Carolyn Brown!"
Posted July 24, 2017

Jancy Wilson was driving to Louisiana to stay at her cousin Minnette's for a while. Jancy just lost her job, her home; all she has is sixteen measly dollars, her old car and a tank full of gas. On her way, she stopped at her beloved grandmother's grave Read more...



Call to Engage
by Tawny Weber
"A Terrific Suspense and the Ultimate Second Chance Romance!"
Posted July 24, 2017

Navy SEAL Elijah Prescott is back with his elite team, the Poseidon, after a few months; he was injured in a mission gone horribly wrong, he still has nightmares and the physical pain isn't all gone either, and his scars are there forever. But it's not over, as Read more...



The Gentleman from Japan
by James Church
"Of noodles, dumplings, and nuclear weapons"
Posted July 23, 2017

In the small Chinese town of Yanji, seven people have been found dead at four eateries. Major Bing, of the Yanji Special Office, is at a loss. But then again, his department is tasked mostly with watching the activity between the town and North Korea, with which they share a Read more...



Deadfall
by Linda Fairstein
"400 Pages of Pure Adrenaline Rush!"
Posted July 23, 2017

After coming out of a public function, assistant DA Alexandra Cooper's boss and mentor, Paul Battaglia, catches up to her, he wants to tell her something, but he is shot in the head, right on Fifth Avenue, without saying a word, and dies in her arms. Their relationship had Read more...



On Her Majesty's Frightfully Secret Service
by Rhys Bowen
"Grab a Cuppa, Sit Back, and Enjoy!"
Posted July 21, 2017

It was already April, Lady Georgiana Rannoch -- Georgie -- was planning a summer wedding to Darcy O'Mara, but the latter must dash to another secret assignment for the British secret service, perhaps? Georgie is bored, and when her friend Belinda asks her to visit in Italy, Georgie jumps at the Read more...



Who Watcheth
by Helene Tursten
"A classic police procedural whose ending left me gleefully startled and begging for more!"
Posted July 17, 2017

Detective Inspector Irene Huss is not one to be easily rattled, and when she notices that a garden seat was moved and her rosebush damaged, she attributes it to mischievous youths, but when her asters are destroyed, she becomes a tad suspicious. She has a nagging feeling that maybe someone Read more...



My Fair Duchess
by Megan Frampton
"How to become a duchess and still squeak, beam, enthuse, and snort!"
Posted July 15, 2017

This wasn't supposed to happen, but Genevieve is now a duke, or rather a duchess, since she inherited the duchy of Blakesley. She doesn't want it, she'd rather stay in the country, but the estates have been somewhat neglected, and she wants to do right by her Read more...



Dark Thoughts
by Cynthia Sax
"Violent, bloody, gory, and ... cute? Only Cynthia Sax could pull this off successfully!"
Posted July 15, 2017

Kralj is part human, part Beta Taurian Shadow Beast. Basically, he's a bloodthirsty monster with a conscience. He knows only too well what he is, and in order to protect the world from monsters like him, he settled on a remote planet, Carinae E and created the Refuge, which Read more...



Monique Daoust
As soon as I learned to read, I read. I work full-time, I have a Master's Degree in Linguistics, and I'm fluent in French and English. I enjoy many genres of books, mostly paranormal (love those vampires), YA, NA, romantic suspense; whatever is good. If it's a good book, it's a good book.
Features & Posts