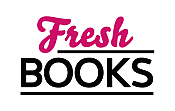 Great new reads in September
Reviews
21 - 40 of 568 ( prev | next )
To Catch a Texas Star
by Linda Broday
"It wasn't called the Wild West for nothing!"
Posted July 5, 2018

Roan Penny was born under a waning moon, which is supposed to be bad luck, and seeing how his life had gone, it seemed true enough. Roan thought his worries were over when Mose Mozeke offered him a place to live until some miscreants threaten Mose for his land. Then Read more...



A Gentleman Never Keeps Score
by Cat Sebastian
"One of the most outstanding Regency novels ever written"
Posted July 4, 2018

Sam Fox was closing up his pub for the night when his good friend Kate Bradley shows up with a favor to ask. She posed for a scandalous painting, and she wants Sam to get it back for her. Sam is a law-abiding citizen, but he knows how important Read more...



Between You and Me
by Susan Wiggs
"A brilliant and moving story of a love that was meant to be..."
Posted July 3, 2018

It was a bright August morning, yet Caleb Stoltz knew it was going to be a trying day. He has personal business that he cannot postpone any further; he is at a loss on what to do about his teenage niece Hannah, and an argument with her brother Jonah disrupted Read more...



An Affair with a Spare
by Shana Galen
"Will one woman bring a professional seducer to his knees?"
Posted July 3, 2018

Collette Fortier arrived in London a few months ago to live with Lady Ravensgate, a supposed relative, but Collette may have ulterior motives. As the daughter of a notorious assassin, Collette has to keep her guard up and never reveal too much. While attending yet another ball, Collette sees Rafe Read more...



Stray Magic
by Kelly Meding
"Like the best rollercoaster ride: hold on for dear life and enjoy every thrilling moment!"
Posted July 2, 2018

Shiloh Harrison, Federal Marshal in the Paranormal Investigators Unit, just got back from an assignment. She is looking at a night of hot sex with her boyfriend Vincent, and a welcome three-day break, when her phone rings; it's business, of course. The agency's third in command, Novak Read more...



SWAT Standoff
by Lena Diaz
"Nothing beats a fabulous heroine and a terrific suspense story!"
Posted June 28, 2018

Blake Sullivan seriously messed up during a training exercise, and because of his lack of team spirit, his chief fires him. Blake hadn't been with the Destiny Tennessee PD a long time, he had been training with Donna Waters for four months, and had it the exercise been a Read more...



The Highlander's Promise
by Lynsay Sands
"A witty and utterly delectable romantic concoction!"
Posted June 24, 2018

Laird Aulay Buchanan's idea of relaxation was not going drinking and wenching, but retreating to his cabin near the ocean. His younger brother Alick had come along, probably mostly to aggravate him, when they notice an object bobbing on the water. Alick, ever the subtle one, detects bosoms on Read more...



Dauntless
by Lynne Connolly
"Astoundingly complex characters, and a story that will leave you breathless"
Posted June 24, 2018

Lady Drusilla Shaw had always had a vivid imagination, and she has been secretly writing a novel in which she mocks some aristocrats, most recently the Duke of Mountsorrel. Her story is loosely based on the Duke's family, but her manuscript was for her eyes only and now it Read more...



A People's History of the Vampire Uprising
by Raymond A. Villareal
"A spellbinding and hilarious paranormal thriller..."
Posted June 16, 2018

Being a long-time fan of everything vampire, A PEOPLE'S HISTORY OF THE VAMPIRE UPRISING immediately caught my eye. I expected some sort of urban fantasy, and instead what I got was a paranormal thriller, unlike anything I had ever read. Our vampires Read more...



Jar of Hearts
by Jennifer Hillier
"Did I just read the best thriller ever written?"
Posted June 12, 2018

Angela Wong, Georgina Shaw, and Kaiser Brody were best friends in high school, but their friendship suffered when sixteen-year-old Georgina -- Geo -- started to date Calvin James, twenty-one. Angela went missing, and when her remains are found fourteen years later, Geo's world comes crashing down hard. If Read more...



When Life Gives You Lululemons
by Lauren Weisberger
"Keeping up appearances can be a devil of a job!"
Posted June 2, 2018

Emily Charlton's once successful image consulting business has been floundering for the past several months, all thanks to an unscrupulous competitor. When Emily sees that that former model Karolina Hartwell's life has suddenly come crashing down, Emily sees just the opportunity to get her business back on its Read more...



One You Can't Forget
by Roni Loren
"Facing your demons head-on can be the hardest thing"
Posted May 28, 2018

THE ONE YOU CAN'T FORGET was not a book I had anticipated, I had thought that last year's outstanding THE ONES WHO GOT AWAY had been a one-off. Naturally, I was curious to see how Roni Loren Read more...



A Cowboy Of Convenience
by Stacy Henrie
"A home of their own"
Posted May 27, 2018

Vienna Howe had escaped her disastrous marriage and had made a decent life for herself and her little daughter Hattie at the Running W Ranch. She was working in the kitchen when the Sheriff came bearing startling news: Vienna's husband Chance was dead, and she has inherited The HC Read more...



Lethal Literature
by Kym Roberts
"A little cozy and a whole lot of mystery!"
Posted May 22, 2018

When Charli Rae Warren decided to bring her dad breakfast, she didn't expect to see Ava James coming out of his house; were they having an affair? Maybe things had changed more that Charli had thought in the twelve years she had been away from Hazel Rock, Texas. However Read more...



Stranded With The Detective
by Lena Diaz
"Very intricate plot and a fabulous romance!"
Posted May 13, 2018

Piper Caraway, a horse rancher, is at the local fair intent on getting back what was taken from her: her precious Friesian, Gladiator. Piper, trying to remain inconspicuous, noticed a handsome stranger who looked suspiciously like a police officer, so she needs to be even more cautious. The handsome stranger Read more...



It Started in June
by Susan Kietzman
"Doing the right thing for the wrong reason or the wrong thing for the right reason?"
Posted May 13, 2018

Women's fiction is a genre I generally avoid. I feel that sometimes it mirrors reality in a way that is a bit too close for comfort which, strangely enough, is precisely why I chose to read IT STARTED IN JUNE. Being childless mostly by choice, I saw two friends Read more...



Traitor
by Jonathan de Shalit
"Once a spy, always a spy"
Posted May 12, 2018

Nobody could have predicted that a terminally ill elderly woman would set the spying world on fire. An insignificant cog in the machine, a mere archivist who, one day, told her story to her priest about how she had suspected that a long-ago unrequited love had been murdered. Finally Read more...



Too Wilde to Wed
by Eloisa James
"A cute and sexy Georgian romantic romp"
Posted May 11, 2018

Lord Roland Northbridge Wilde, better known as North, had irremediably fallen in love with Miss Diana Belgrave's laugh. The granddaughter of a grocer, Diana's family was extremely wealthy, but her ambitious mother had groomed her to entice a nobleman only. Diana embodied the height of fashion, she sported Read more...



The Girl I Used to Be
by Mary Torjussen
"Who will believe you when you cannot remember?"
Posted May 5, 2018

Although the blurb doesn't mention it, I hope the author will not hold it against me, but I feel a moral obligation to issue a trigger warning. THE GIRL I USED TO BE deals with sexual violence against women, which could prove disturbing to some readers; on the other Read more...



Hitting It
by Kathy Lyons
"Smart and sexy, HITTING IT is a perfect springtime romance"
Posted May 4, 2018

Three years ago, while on spring break in Ft. Lauderdale, Rob Lee and Heidi Wong met and fell madly in lust. Heidi wanted nothing more than keep in touch with Rob, but his baseball career was just about to take off, and he would do nothing to jeopardize his future Read more...



Monique Daoust
As soon as I learned to read, I read. I work full-time, I have a Master's Degree in Linguistics, and I'm fluent in French and English. I enjoy many genres of books, mostly paranormal (love those vampires), YA, NA, romantic suspense; whatever is good. If it's a good book, it's a good book.
Features & Posts