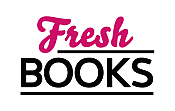 Hearts and Love, great reads in February
Reviews
21 - 40 of 501 ( prev | next )
Down By Contact
by Santino Hassell
"When the clash of the Titans ends in true love"
Posted January 16, 2018

Simeon Boudreaux had spent a few miserable years with the New Jersey Predators; he was terrified his homophobe teammates would find out he was gay and it would ruin his football career. Only Adrián Bravo made his stint bearable, but when Simeon was traded to the New York Barons Read more...



The Immortalists
by Chloe Benjamin
"Who really chooses how you will live your life?"
Posted January 4, 2018

It was on a Tuesday of July 1969 that Daniel Gold, eleven, heard boys talking about a fortune teller who could predict the exact date of one's death. While boys will be boys, Daniel's sister Varya, thirteen, doesn't want to know; nine year-old Klara Gold looks Read more...



The Duke of Her Desire
by Sophie Barnes
"An intelligent and engrossing story, and a glorious romance"
Posted January 4, 2018

I might have used every superlative I know in my review of A MOST UNLIKELY DUKE, I know I will repeat myself, but this is bound to happen when an author pens two masterpieces in a year. THE DUKE OF Read more...



Pretty Dead Girls
by Monica Murphy
"A fantastic, exciting, first-rate suspense for Young Adults of all ages!"
Posted January 3, 2018

Cape Bonita Prep is an exclusive school in a wealthy North California small town where the Larks reign supreme. The Larks is an organisation led by the students for volunteering and charity work. The Larks consists of ten girls -- five seniors, five juniors -- who are the brightest, the prettiest, the Read more...



The Ones Who Got Away
by Roni Loren
"To the ones who choose living instead of surviving"
Posted January 2, 2018

The building had been demolished, the name of the school was different; there was now a memorial in the courtyard to those who had not survived the school shooting twelve years ago; Liv Arias was amongst THE ONES WHO GOT AWAY. A filmmaker is making a documentary of the Long Read more...



Promise Not to Tell
by Jayne Ann Krentz
"It was always about the children"
Posted January 2, 2018

Virginia Troy could not believe that her friend Hannah Brewster had committed suicide after setting her cabin on fire. Hannah, an artist who had some paintings stashed in the basement of Virginia's gallery, might have seemed a bit unstable, but would she have gone that far? What had troubled Read more...



Windy City Blues
by Renee Rosen
"The men and women of the music that changed the world"
Posted December 26, 2017

The Groskis emigrated from Poland to Chicago to live on Maxwell Street, known as Jewtown. Black families had started moving in, and Mrs. Groski strongly disapproved; she had never quite accepted that her daughter Leeba had befriended Aileen Booker, one of the interlopers. Aileen and Leeba bonded quickly because of Read more...



Six Impossible Things
by Elizabeth Boyle
"Gossip makes the world go round"
Posted December 26, 2017

When she was a child, Roselie had been told that girls couldn't be spies or diplomats, that it was impossible, even though Roselie had been the confidante of her late father, who worked for the Home Office. Roselie had given up on her dreams, until Fate made it possible Read more...



The Heart of a Texas Cowboy
by Linda Broday
"A stirring romance blooms amidst danger in the Wild West"
Posted December 26, 2017

In the spring of 1876, Houston Legend was moments away from marrying his childhood sweetheart, Becky Golden, when his life fell apart because of one bullet: Becky was shot and killed as the wedding ceremony started. But what finally undid Houston were the secrets she had kept from him. A Read more...



Death Below Stairs
by Jennifer Ashley
"A cook of many talents and her man of mystery save the day"
Posted December 22, 2017

After a somewhat eventful first day at her new place of employment as cook to the Rankin household, Mrs. Kat Holloway expected the following day to be quieter. Alas, it was not to be as Kat finds her newly promoted assistant cook Sinead dead; Sinead was bludgeoned to death. Was Read more...



Undercover Attraction
by Katee Robert
"What does it take for a former cop to fall for a criminal?"
Posted December 20, 2017

Until four years ago, Charlotte "Charlie" Finch was a police officer, but after being betrayed by her NYPD colleagues, she now works the poker tables in a bar. She still has a score to settle with Dmitri Romanov, the New York Russian mafia boss, who had a hand in her Read more...



Wilde in Love
by Eloisa James
"Extravagant, playful, and sensual, go "Wilde" for Eloisa James!"
Posted December 19, 2017

After five years of travel and adventures, Lord Alaric Wilde is back on English soil and aghast at the throng of adoring females who had been awaiting his return. His books on his observations from abroad have made him a literary sensation, but the hysteria owes to placards and prints Read more...



It's Hard Out Here for a Duke
by Maya Rodale
"Duty or love, what's an American duke to do?"
Posted December 7, 2017

On his way to London, James Cavendish stopped at a tavern in Southampton; this was his last evening before he would enter Durham House as the new duke. A title that came as a shock and that James, an American horse breeder, did not want. However, when he notices a Read more...



Dead Man's Chest
by Kerry Greenwood
"Who's the most fearless, fashionable, fabulous of them all?"
Posted December 7, 2017

Miss Phryne Fisher is going on a well-deserved vacation, along with her two adopted daughters, Jane and Ruth, her faithful companion Dot, and her dog Molly. Driving at breakneck speed, everyone is relieved to arrive in one piece, but to an empty house. The caretakers are notably absent, the Read more...



It Takes Two To Tumble
by Cat Sebastian
"Achingly beautiful, heartbreakingly realistic, magnificently written; simply sublime!"
Posted December 7, 2017

Captain Phillip Dacre hasn't set foot on terra firma in a long time, he hadn't even reached home before he can't wait to go back to sea again. Phillip's wife died two years ago, a lover he'd had for more than a year also died Read more...



Christmas at Two Love Lane
by Kieran Kramer
"Come in and join the fun, sugah!"
Posted November 28, 2017

Lazily savoring a pear in her office, Macy Frost was contemplating why, she of all people, hadn't found The One. A very successful professional matchmaker, she excelled at her job, but no one had ignited that elusive spark yet. She was interrupted in her musings by a knock on Read more...



A Duke in Shining Armor
by Loretta Chase
"Hilarious, dazzling, and irresistible debut to a new series!"
Posted November 27, 2017

Luscious Lucius, the Duke of Ashmont, was getting married, to the astonishment of the haut ton. "His Grace with the Angel Face", and one-third of Their Dis-Graces, was to wed Lady Olympia Hightower, deemed "The Most Boring Girl of the Season" seven years in a row. Olympia is Read more...



A Scottish Lord for Christmas
by Lauren Smith
"A romance that unfolds as a rose blooms, in muted loveliness"
Posted November 27, 2017

Lady Rowena Pepperwirth, attending a house party in the English countryside, sees a young girl who is about to fall into a fountain, she hurries and catches the girl just in time. The child, Blair, is the daughter of the Earl of Forres, Quinn MacCauley, who has come all the Read more...



The Complete Sookie Stackhouse Stories
by Charlaine Harris
"All Sookie, all the time!"
Posted November 25, 2017

THE COMPLETE SOOKIE STACKHOUSE STORIES features previously published novellas, albeit compiled for the first time in one book. Before each story, the author says in a few words what the story is about, and gives indications as to where it falls in the series and adds other tidbits of interest Read more...



Studmuffin Santa
by Tawna Fenske
"A Christmas romance guaranteed to put you in a holiday mood"
Posted November 25, 2017

Sisters Jade and Amber King co-own the Jingle Bell Reindeer Ranch, and Amber in proactive PR mode has hired a STUDMUFFIN SANTA for the season, which does not enthrall Jade in the least. Amber has a valid reason for her sexy Santa; Marine Brandon Brown is in town for Read more...



Monique Daoust
As soon as I learned to read, I read. I work full-time, I have a Master's Degree in Linguistics, and I'm fluent in French and English. I enjoy many genres of books, mostly paranormal (love those vampires), YA, NA, romantic suspense; whatever is good. If it's a good book, it's a good book.
Features & Posts