Teresa Miller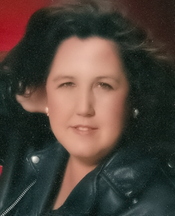 57 year old grandma of 4 who wants to write & illustrate
Features & Posts
No posts found.
24 comments posted.

Re: Unbreakable Hope (9:25pm July 27, 2016):

WOW!! When your hot your HOT!!

Re: Triple Score (9:18pm July 27, 2016):

I like when you can easily get into the character such as
Evanovich's Stephanie Plum series. Her characters are easy to
follow & always provide a smile & a laugh.

Re: Soul's Prisoner (7:19pm June 27, 2016):

I adore murder mysteries! i don't really have a favorite author
there are so many great ones how can a person choose!!When I read
I let myself be absorbed into the story!

Re: Title Wave (7:11pm June 27, 2016):

I have dreamed of being a mystery writer for years. I love you
approach to mysteries! Keep up the good work.

Re: His to Keep (5:21pm March 2, 2016):

I have never been to Vegas & want to go as soon as my
health improves. Thanks!

Re: MacLaren's Bride (5:14pm March 2, 2016):

I felt like I was reading my best friend Alice's profile.
the 2 of you are so similar. I can't wait to read your
books & am going to start looking for them. Thank you!

Re: One Texas Cowboy Too Many (5:01pm March 2, 2016):

I love it & have got to read the rest!!

Re: An Amish Market (4:58pm March 2, 2016):

That was so well written! I have a husband like yours. On
Aug 7 we will have been married 45 years, & I too have
lots of medical problems. I have had 3 back surgeries
that appear to be failures, I have recently been
diagnosed with thyroid cancer, had it removed, then had
to be isolated from everyone while My radiation pill wore
off. We are done with that finally! Now we are on a
holding pattern. Jake helps me walk, he lifts my legs
when I go to bed, he empties my bedside commode, does all
of the cooking, on top of babysitting our 3 grand
children. We are two very lucky ladies!LOL Can't wait to
read your novels.

Re: Thirty Nights (4:18pm March 2, 2016):

Thirty Nights sounds like a wonderful book with the current
world situation its nice to see someone turn it into a
happy result.

Re: Once a Wallflower, At Last His Love (10:03pm February 11, 2015):

My husband was the last hero I fell in love with.He was a
soldier when we met then when he came home he looked like a
bad boy cowboy & continued being a soldier in the National
Guard

Re: Somebody to Love (9:30pm June 19, 2014):

Connecting to my native American roots is easier when I can read of the struggles my ancestors have endured. Keep up the great work!!

Re: Hunter's Moon (3:19pm October 29, 2013):

How can I Pick just ONE!!! I will read anything I can get my
hands on. Pick me PLEASE!

Re: Italian Affair (10:31pm August 7, 2013):

This sounds like a great book!! When I read I picture the characters as people I know and that way I live the story!

Re: Pattern for Romance (10:22pm August 7, 2013):

As a person who sews, quilts, and does needlework I love reading stories that center around those arts. I also love stories that include historical facts.

Re: Winter in Full Bloom (10:17pm August 7, 2013):

Most of us do have messy lives, it's nice to escape into a fictional setting.

Re: A Little Bit of Charm (10:12pm August 7, 2013):

I can't wait to read this. I live in an area in Missouri where we live with Amish & Mennonite neighbors. They are wonderful neighbors and I love to read stories with them featured in them.

Re: The Vampire Shrink (6:49pm April 27, 2012):

Spooky! I have only had minor ghost run ins, the feeling of being watched or shadows moving out of the corner of my eye.

Re: Knight of Runes (10:27am November 14, 2011):

Sometimes it is nice to escape to another time, Thank you for providing one for us.

Re: Because Of You (10:25am November 14, 2011):

I find it wonderful that authors are writing about our men and women in uniform and I want to read ALL of them. Thank You Soldiers for your service

Re: Utterly Charming (3:08pm October 19, 2011):

Snow White is my favorite fairy tale with Little Red Riding Hood a close second

Re: Wicked Burn (3:50pm January 26, 2009):

Hi Beth; You know I'm a reader and not officially a writer yet but it is a big help to me to know what to expect (hopefully) in my future. Your journey is my guide.

Re: Whisper of Warning (8:00pm January 24, 2009):

This prize is soooo coool! Thanks for the contest!

Re: Thread of Fear (1:04pm January 23, 2009):

Nancy Drew was also a favorite of mine, Great minds think alike.

Re: Every Breath You Take... (8:00pm January 12, 2009):

My one that got away is a dream. I want to write and illustrate books for kids and adults. I am still pursuing the one that got away.