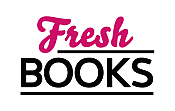 Hearts and Love, great reads in February
Reviews
1 - 20 of 161 ( prev | next )
Potions and Pastries
by Bailey Cates
"More Magical Murder in Savannah"
Posted November 2, 2017

Not a lot of cozy mysteries top my must-read list, but the Magical Bakery series by Bailey Cates, makes the grade. POTIONS AND PASTRIES, number seven in the series, hasn't changed my mind. Katie Lightfoot, witch, and owner Read more...



The Brightest Fell
by Seanan McGuire
"The Return of Mommy Dearest"
Posted September 29, 2017

Few series maintain the brilliant consistency with which they started. Seanan McGuire's October Daye is the only one that comes to mind where there isn't a less-than-amazing book in the bunch. THE BRIGHTEST FELL, the 11th Read more...



The Names of Dead Girls
by Eric Rickstad
"Another Dark, Captivating Tale in Vermont's North Woods"
Posted September 24, 2017

Eric Rickstad brings to life the northern woods of Vermont in winter as much as any of his characters in his thrillers. His stories star Sonja Test, a Canaan police detective and Frank Rath, formerly of the Vermont state police as they solve gory crimes that may or may not Read more...



The Possessions
by Sara Flannery Murphy
"Impersonating the Dead can turn deadly"
Posted July 17, 2017

After something happened from her past, Edie has felt disconnected from the world which makes her an excellent "body" for the Elysian Society in THE POSSESSIONS, the literary debut by Sara Flannery Murphy. . Through this organization, people can visit with their friends and loved ones. In essence, the bodies swallow Read more...



A Pinch of Poison
by Alyssa Maxwell
"Fabulous Second in Post-World War I Cozy Series"
Posted July 15, 2017

Alyssa Maxwell continues her strong post-World War I cozy mystery series with a terrific second installment in PINCH OF POISON. Lady Phoebe Renshaw organized a luncheon to benefit and collect donations for wounded war veterans. She enlists the help of girls at the Haverleigh School for Young Ladies, the Read more...



Time of Death
by Lucy Kerr
"Medicine, Murder and Mayhem Abound in New Series Debut"
Posted May 16, 2017

Lucy Kerr's mystery debut stars Francesca "Frankie" Stapleton, an emergency room nurse who fled her small hometown of Stillwater for the big city. At the beginning of TIME OF DEATH, family circumstances in the form of her pregnant sister Charlie's case of pre-eclampsia, a condition that threatens Read more...



The Goblin Crown
by Robert Hewitt Wolfe
"Billy Smith's Adventures in Goblinland"
Posted January 5, 2017

Robert Hewitt Wolfe's THE GOBLIN CROWN, the first in his series called Billy Smith and the Goblins, rises to the top of the list of young adult novels I've read this year. A number of things set this adventure tale apart from others including a diverse cast and Read more...



PhDeath
by James Carse
"Puzzles and Murder Expose Corruption on College Campus"
Posted January 5, 2017

If you're one who sets expectations after reading a synopsis, then you may need to reset yours for PHDEATH by James P. Carse. The back cover calls it a thriller, yet after reading it, it has more the feel of a mystery. The premise sounds fascinating: the murderer sends Read more...



Congress of Secrets
by Stephanie Burgis
"Historical Vienna Sets Dramatic Backdrop for Intrigue and Alchemy"
Posted January 5, 2017

Stephanie Burgis's latest novel, CONGRESS OF SECRETS, combines intrigue, alchemy and love during the 1814 Congress in Vienna to divide up Europe after Napoleon's downfall. Lady Caroline Wyndham traveled to Vienna for the festivities, but she had little interest in the pageantry and balls however. She wanted to Read more...



Yesternight
by Cat Winters
"The Strange Truth of Reincarnation"
Posted January 5, 2017

Cat Winters' latest novel, YESTERNIGHT, explores the concept of reincarnation as part of a story that involves a young girl and her relationship with a child psychologist. In 1925, child psychologist Alice Lind arrives in the small, coastal town of Gordon Bay, Oregon to administer IQ tests to the town Read more...



Race the Darkness
by Abbie Roads
"Love as a legend"
Posted January 4, 2017

Abbie Roads' RACE THE DARKNESS is her debut novel and the first in a duology called Fatal Dreams. She combines elements of paranormal romance and horror and some intriguing magical abilities. The story starts off with a bang Read more...



The Demon Girl's Song
by Susan Jane Bigelow
"Fantasy with a spin on a traditional romance"
Posted December 27, 2016

Andín dal Rovi, the girl of Susan Jane Bigelow's THE DEMON GIRL'S SONG, wants to get out of her small town and attend university in the big city. But her father has declared he can't afford to send both his children, so her brother gets to Read more...



Once Broken Faith
by Seanan McGuire
"The 10th Amazing Adventure of October Daye"
Posted November 28, 2016

I have to admit that this review will be a completely biased affair. I have repeatedly said this is one of my favorite urban fantasy series ever, and everyone to whom I've recommended it heartily agrees with me. Seanan McGuire could probably have filled ONCE BROKEN FAITH with Toby Read more...



The Hawkweed Prophecy
by Irena Brignull
"The Danger of Prophecies or Nature vs. Nurture"
Posted November 28, 2016

Unfortunately, THE HAWKWEED PROPHECY is another case of the synopsis sounding fabulous and the execution not living up to expectations. I loved the prologue: Beautifully written with an ominous sense of foreboding. It didn\'t last, though. THE HAWKWEED PROPHECY tells the story of two babies, born at the same Read more...



Breath of Earth
by Beth Cato
"Historical Fiction Meets Earth Magic in 1906 San Francisco"
Posted November 28, 2016

The synopsis of BREATH OF EARTH by Beth Cato calls it a stand-alone novel, but after reading it, I would say it's the first of a new series. In this alternate history in 1906, America and Japan have partnered to become the Unified Pacific. Their current enemy is Read more...



Roots of Murder
by R. Jean Reid
"Digging Up the Roots of the Past Can Prove Deadly"
Posted October 16, 2016

ROOTS OF MURDER by R. Jean Reid brought to mind a couple of books: THE QUIET GAME by Greg Iles and A TIME TO KILL by John Grisham. All three novels deal with race issues and violence in small Mississippi Read more...



We Know It Was You
by Maggie Thrash
"High School Sleuths Take on Murder?"
Posted October 15, 2016

Let's just say I haven't had very good luck with review books of late. Whether it's a new inability to pick winners, I'm getting older and fussier or authors just don't have it like they once did, I found myself once again with high expectations Read more...



By Gaslight
by Steven Price
"Price's language is so vivid as to truly paint pictures in the mind"
Posted October 4, 2016

BY GASLIGHT, Steven Price's second novel, opens in 1885 London. William Pinkerton, eldest son of the famous detective agency founder, has traveled across the ocean in search of clues to the whereabouts of Edward Shade. His father tried to track down this criminal, and now William is hoping a Read more...



Lost Stars
by Lisa Selin Davis
"The Summer of Being Lost"
Posted October 4, 2016

Lisa Selin Davis's second novel, LOST STARS, tells the story of a 16-year-old girl who gets to know herself. After the death of her older sister, Carrie, formerly a science nerd captivated by the comet Vira, starts hanging out with her sister's drinking, drug-taking and Read more...



What the Dead Want
by Norah Olson
"Ghosts Want Revenge, Just like Anyone Else"
Posted September 28, 2016

Sixteen-year-old Gretchen takes pictures to better understand the world around her. Taught from a young age about the rules of photography such as asking permission, by her mother, Mona, before she disappeared. Mona studied the paranormal in pictures, trying to photograph ghosts and other events. Gretchen plans to Read more...



Katherine Petersen
I've loved to read ever since I was young. I took books with me whereever I went and still do whether it's to read on a commute train, waiting for a doctor's appointment or in a long line at the bank. I love many genres including mysteries and thrillers, fantasy and science fiction, romance, historical fiction and mainstream titles. I have a journalism and public relations background and currently live in northern California with my six- year-old yellow lab, Oreo.
Features & Posts