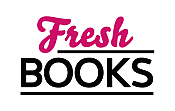 December brings fabulous reads!
Reviews
1 - 20 of 340 ( prev | next )
One of Us is Lying
by Karen M. McManus
"High emotion, lovable characters, and a thrilling closed room mystery"
Posted October 29, 2017

Five students with seemingly nothing in common are all in detention one afternoon. Bronwyn is the scholar, the one destined for the Ivy League. Cooper is a baseball star with a secret. Addy is the girlfriend of the most popular guy in school and lives it. Nate is the town Read more...



Little Monsters
by Kara Thomas
"Heart-pounding thriller with female power"
Posted September 20, 2017

Kacey is adjusting to her new life in a different city with a father she barely knows, a stepmother, stepbrother, and stepsister. Thankfully, she's quickly welcomed into Bailey and Jade's friendship, two girls who like fun and excitement. Broken Falls is slowly turning into a place she can Read more...



Alex and Eliza
by Melissa De La Cruz
"Can one love change the fate of a country forever?"
Posted July 21, 2017

In the 1770s, the American Revolution builds, as does a relationship between Alexander Hamilton and Elizabeth Schuyler. Eliza is from a wealthy family, the middle sister of Angelica and Peggy, all of whom dazzle in a room. Alex is penniless and determined to better himself through service in the army Read more...



Defy the Stars
by Claudia Gray
"Adventerous and exciting story of love and outer space"
Posted July 17, 2017

Noemi Vidal wants nothing more than for her planet, Genesis, and her adopted family to be safe. However, with their enemies from Earth raging a dangerous war, safety seems far out of reach. When an accident lands Noemi on an abandoned space ship, she finds something unexpected: a mech named Read more...



The Darkest Corners
by Kara Thomas
"Thrilling, Edge of Your Seat Suspense"
Posted May 17, 2017

Tessa isn't looking forward to returning to her hometown where the ghosts of her past are everywhere. Her father is dying in a jail cell, and her friend, Callie, only sees her as a reminder of their testimonies against Wyatt Stokes, the man they believed killed Callie's cousin Read more...



Return Fire
by Christina Diaz Gonzalez
"Fantastic sequel in an action filled series"
Posted January 11, 2017

In the sequel to MOVING TARGET, Cassie Arroyo, an American going to school in Italy, has finally found the Spear of Destiny. Unfortunately, just when she had it, she lost it in a betrayal she never expected. Now, Cassie must find it again and fix the dark destiny she may Read more...



Frazzled
by Booki Vivat
"Adorable middle grade about finding your own path"
Posted January 11, 2017

Abbie Wu hates being in the middle. She's the middle child in her family, and now she's headed to middle school. The worst part is that Abbie doesn't even know what her "thing," her talent or passion is, when everyone around her already seems to know theirs Read more...



Moving Target
by Christina Diaz Gonzalez
"A wild, enthralling ride through a magical, mysterious Italy"
Posted January 5, 2017

Cassie Arroyo attends school in Rome, though she is American, while her father teaches art history at a university there. What starts as a normal day for Cassie takes a dramatic turn when her father suddenly hustles her into the car and starts talking about how they've been found Read more...



Pasadena
by Sherri L. Smith
"Fans of Veronica Mars will devour this intimate mystery"
Posted January 5, 2017

The characters in PASADENA by Sherri L. Smith make this story sing. The cast is full of diversity and even the characters we only get a glimpse of are realistic and complex. Smith's skill for creating nuanced characters is evident, particularly through her main character. Jude is tough, gritty Read more...



Nevernight
by Jay Kristoff
"Ferocious tale of bloodshed, vengeance, kindness, and heart"
Posted November 19, 2016

Mia Corvere watched her father hang as a traitor when she was ten years old. Her family was then taken prisoner, and she barely escaped. When she begins befriending the shadows on her run from the Senate, she finds herself learning under a retired killer and preparing for a future Read more...



The Season
by Jonah Lisa Dyer, Stephen Dyer
"Perfect for a good laugh (or several)"
Posted September 12, 2016

Megan McKnight prefers to be on a soccer field, scoring a winning goal, than participating in a debutante season in Dallas. When her mother secretly enters her into the season anyway, Megan is angry, but soon, she realizes exactly what being in the season means for her family. As she Read more...



The Gathering
by Dan Poblocki
"Spooky haunted house story with complex characters"
Posted August 26, 2016

Poppy, Azumi, Marcus, Dash, and Dylan are all summoned to the Shadow House, though each thinks they're there for a different reason. Poppy believes she's finding her long lost family, Azumi and Marcus both think they're going to a school, and Dash and Dylan think it's Read more...



Rocks Fall Everyone Dies
by Lindsay Ribar
"Original and unique story of power, rocks, and family"
Posted August 26, 2016

Aspen Quick has an interesting power; he can reach into a person and take things from them, a memory, a feeling, a fear, even a freckle on their arm if he chooses. His whole family has certain abilities in exchange for protecting and fixing the Cliff, something they've been Read more...



The World Without Us
by Mireille Juchau
"Haunting mystery with complex family dynamic"
Posted August 24, 2016

The Müllers are a grieving family after losing their youngest member. The parents, Stefan and Evangeline, struggle in their own ways, often turning to other people than each other. Tess, the oldest daughter, hasn't spoken in months. Meg, the younger, takes her anger out on others. Even Tess Read more...



The Mermaid's Secret
by Katie Schickel
"An entertaining story about what it means to be human"
Posted August 21, 2016

Jess Creary is stuck on an island with memories of her deceased sister. The only highlights are surfing and flirting with Matthew. When Jess is out surfing one day, she catches a wave that does the impossible and transforms her into a mermaid. As a mermaid, Jess has confidence and Read more...



Love Lies Beneath
by Ellen Hopkins
"Lush thriller brimming with tension"
Posted August 21, 2016

Tara knows what she wants from life: wealth, handsome men, and delicious liquor. Having been through three marriages, she's convinced love isn't in the cards for her, if it exists at all, until she meets a dashing surgeon, Cavin Lattimore. Cavin has everything she's looking for and Read more...



Girl in the Shadows
by Gwenda Bond
"A magical, action packed follow up to Girl on a Wire"
Posted August 21, 2016

Moira Mitchell is ready to take the floor as a magician, following in her father's footsteps. However, her father has forbidden her against her wishes, so she snatches an invitation to join the famous Cirque American without him knowing. While at the Cirque, Moira discovers she has more than Read more...



Exile for Dreamers
by Kathleen Baldwin
"A wonderful addition to the Stranje House series"
Posted August 21, 2016

Tess Aubreyson has visions at night of what might happen in the future. While the dreams are often helpful for her and her fellow students at the Stranje House, they usually lead to death and despair, and she fears she will go mad like her mother before her. When her Read more...



Never Missing, Never Found
by Amanda Panitch
"Gasp-inducing suspense where nothing is predictable"
Posted August 20, 2016

Scarlett was kidnapped and taken away from her family at a young age, though she was eventually able to escape. Now, she's a teenager working at an amusement park for the summer. It's her chance to have a normal life filled with fun, friends, and flirting, but on Read more...



The Only Thing Worse Than Me Is You
by Lily Anderson
"Wit, laughter, romance, and originality rolled into one"
Posted August 20, 2016

Trixie Watson has her senior year goals set: save up money to spend at her favorite comic store and, most importantly, take third ranking in her class from Ben West. Since they were kids, Ben and Trixie have been at war. When their best friends start dating, the two are Read more...



Samantha Randolph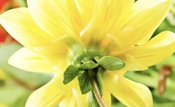 In addition to reviewing at Fresh Fiction, I write for the Barnes and Noble Teen Blog, blog at The Forest of Words and Pages, review at Young Adult Books Central, and attend grad school. I'm a geeky Slytherin who loves reading, watching too much Netflix, and drinking cinnamon roll lattes.
Features & Posts