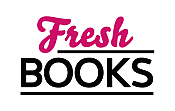 Spring flowers, great May books to enjoy!
Reviews
1 - 20 of 46 ( prev | next )
Archangel's Viper
by Nalini Singh
"A stunning adventure leaving me wanting more"
Posted October 10, 2017

Holly Chang, a broken girl we all knew as Sorrow is now under the Tower's protection, prowling the shadows for them. The only known survivor of an insane Archangel's brutality, she is no longer human nor vampire. What makes her unique is not being similar to Venom, one Read more...



Archangel's Heart
by Nalini Singh
"Raphael and Elena resolve to find out about her origins while dealing with the mysterious Illuminata"
Posted May 24, 2017

Two years have passed since the events of the last book. Two years since Ancient Archangel Alexander rose from his sleep and Archangel Lijuan disappeared after the epic battle. The cascade seems to be in a pause and Elena feels twitchy. She just wants to get over with it not Read more...



Wyoming Brave
by Diana Palmer
"Diana Palmer is back in the game with this not to miss addition."
Posted May 16, 2017

Continuing the story from the DEFENDER, Meredith Grayling is sent to Wyoming to live in Ren Colter's ranch till the man contracted to kill her is caught. The ranch is supposed to be protected like a Fort Knox against outside threats but who will protect Merry from a man Read more...



The Enforcer
by HelenKay Dimon
"An Awkward Hero Who Will Tickle Your Funnybone But A Romance That Will Warm Your Heart."
Posted May 2, 2017

Matthias Clarke is a security expert and an enforcer who deploys people to fix things. This time though, he steps out of the office himself because it's personal. Seven years ago, his brother was killed in a massacre and the sole survivor disappeared. Was she a victim or the Read more...



Defender
by Diana Palmer
"A true Diana Palmer novel; with heartbreak, laughter and revisiting old favorites."
Posted January 5, 2017

We're back in Jacobsville with DEFENDER, the newest book from Diana Palmer, and I loved getting back in touch with all my favorite characters. I liked Isabel a lot. She is a strong girl. Sure some of her naiveness for her age is slightly unbelievable especially considering she uses Read more...



Allegiance of Honor
by Nalini Singh
"An absolutely brilliant and breath-taking series continues"
Posted December 28, 2016

Psy-Changeling world is changing and ever evolving along with its characters. With SHARDS OF HOPE, Ms. Singh ended the first arc or Season 1 as she likes to say and made way for Season 2. An era of hope Read more...



After She's Gone
by Lisa Jackson
"Freaky psychological thrill ride"
Posted October 31, 2016

Cassie Kramer is on a mission. After her sister's double, Lucinda, is accidentally shot in the final scene of her movie, Dead Heat and Allie Kramer goes missing, Cassie had a breakdown and admitted herself into a mental hospital. An unexpected ghostly visitor witnessed only by another Read more...



Allegiance of Honor
by Nalini Singh
"An absolutely brilliant and breath-taking series"
Posted August 9, 2016

Psy-Changeling world is changing and ever evolving along with its characters. With SHARDS OF HOPE, Ms. Singh ended the first arc or Season 1 as she likes to say and made way for Season 2. An era of hope Read more...



The Queen's Flight
by Jamie K. Schmidt
"Light Funny Read Filled With Loads Of Nonstop Action, Thrills And Suspense"
Posted May 13, 2016

An ages old curse is suddenly broken one night causing all the Queens to shift into their dragon form including an unfortunate Viola Pierce, an unknown breed, three- headed dragon queen. For one thing, her mother absolutely loathes dragons and another; she shifted in a place owned by a greedy Read more...



Fighting For It
by Jennifer Fusco
"Move Over Rocky Balboa. Jack Brady Is In Town; Up Close & Personal."
Posted May 13, 2016

Jack Brady was a favourite upcoming World Heavyweight Boxing Champion before his first shattering loss in London. A loss which not only lost him possibly his career but also his manager, the only father figure he ever had. Guilt has been eating him ever since which he tries to drown Read more...



Wyoming Rugged
by Diana Palmer
"Lovely Addition for Diana Palmer's Fans Who Appreciate The Old Fashioned Romance"
Posted May 8, 2016

Nicolette 'Niki' Ashton has been in love with Blair Coleman, her father's friend and business partner since she was a young girl. But despite being in love with him, she wishes him the very best in his life and sincerely hopes his new wife takes care of him. An Read more...



Last Chance Cowboys: The Drifter
by Anna Schmidt
"Realistic Characters That Will Speak To You On A Personal Level"
Posted April 26, 2016

Maria Porterfield is trying hard to keep her ranch floating after her father's death and brother's desertion a few months ago. Being a young girl, her foreman tries to bully her. Following the argument he quits leaving Maria in a spot. As luck would have it, a drifter Read more...



Fire and Ice
by Mary Connealy
"Fun Wild West Read with Strong Unconventional Heroine and a Man Who Is Her Equal"
Posted December 10, 2015

For the longest time, Bailey Wilde lived like a man, thanks to her father who refused to acknowledge her as a daughter, building a reputation of one of the best ranchers in the West. Gage Coulter owns the 5000 acres of his best range land which Bailey has taken over Read more...



The Opposite of Right
by Christi Barth
"This Bad Boy RockStar Will Leave You Craving More..."
Posted December 10, 2015

Kylie Stafford is having a bad, bad time since the day of her graduation. She lost her awesome internship, her home, and her boyfriend. Her education seems like a waste and future bleak. Kylie doesn't know where she went wrong; after all she did everything expected of her, everything Read more...



Fighting for Devlin
by Jessica Lemmon
"The Pages Sizzle When a Bad Boy Meets the Good Girl"
Posted December 8, 2015

Devlin Calvary walks a thin line between legal and illegal activities. Orphaned at a young age and under deep debt thanks to his late father, Devlin was taken in by bookie and gamblers, who are his family now. Until one night he is betrayed by one he considered a father Read more...



Reunited for the Billionaire's Legacy
by Jennifer Hayward
"Sometimes Love Is Everything"
Posted October 9, 2015

Coburn Grant wants to move on. On the eve of his divorce, Coburn has to give a best man speech but to his dismay and utter shock, his soon-to-ex-wife, Diana, shows up too. The whole speech flies out the window and somehow he ends making the speech Read more...



Kissing Mr. Wrong
by Kerri Carpenter
"Short, Sizzling, Emotionally Satisfying"
Posted September 18, 2015

Vanessa Hewitt met John Campbell one fateful night when she lost her job and felt down. When this hot man saves her, mistakenly thinking she is committing suicide, all she can think about is letting her inhabitations loose. After all, she never had a one night stand. Why not with Read more...



Taking What's His
by Diane Alberts
"She is his best friend's baby sister"
Posted September 18, 2015

Lydia Thomas just wants to put off her cheating ex- boyfriend from approaching her. So she approaches the hot nerdy guy she had been eyeing since she entered the bar and asks him to kiss her. The kiss is mind-blowing and before she knows it, she wants to be Read more...



Rescued by the Rancher
by Victoria James
"RESCUED BY THE RANCHER is heartbreaking with some sweet heartwarmingly funny moments."
Posted August 21, 2015

Meredith Anderson finally managed to leave all the people adding negativity to her life behind and start over. She has begun a new life for herself at Tall Pines, working as a partner with her sister in her wedding planning business. Meredith thinks she has everything figured out including revamping Read more...



Money, Family, Murder
by Timothy Patten
"I Dare You To Figure Out Whodunit Before The Killer Is Revealed."
Posted July 21, 2015

In the picturesque peaceful town of Newport Beach, a beautiful bookkeeper of the town's wealthiest family, McGinty, is found dead. That in itself is a very rare occurrence, but when a power hungry DA involves herself in the case and arrests Johnny Barnes, a wealthy philanthropist and related to Read more...



Mahvish Saeed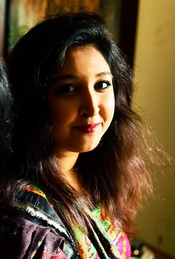 I was a late reader. Till I came in class 6, I used to either run away from fiction books or just skim through them. The Little Princess got me hooked to fiction. It was a part of our literature course and since the movie was such a disappointed I unintentionally started preferring books. My reading choices mostly were limited to fantasy, Sweet Valley series and various mystery series. It wasn't till I graduated from high school that I tested other genres and to date I have rarely been disappointed with any genre. Now I am an addict and in constant search for new authors and books from various genres. Letting the world know about them through reviews is just a cherry on top. Glad to be a part of the Fresh Fiction team. Hopefully you will enjoy my reviews and give me feedbacks. :)
Features & Posts
No posts found.