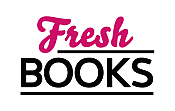 Summer Reads are HOT in July!
Reviews
Sycamore Row
by John Grisham
"SYCAMORE ROW is Grisham at his best."
Posted December 5, 2013

John Grisham returns to Clanton, Mississippi, and attorney Jake Brigance in SYCAMORE ROW. This sequel to his debut novel A Time to Kill is a treat for long-time Grisham fans. That novel, which is a favorite of many readers, has been made into a stage play and adapted into Read more...



Undressing Mr. Darcy
by Karen Doornebos
"A delightful romp through Austen fandom."
Posted November 28, 2013

This year marks the 200th anniversary of the publication of Jane Austen's Pride and Prejudice, and her work is more popular than ever before. In her new novel UNDRESSING MR. DARCY, Karen Doornebos has created a delightful romp through Austen fandom. Vanessa Roberts hates all things Jane Austen, but Read more...



Tall, Tatted and Tempting
by Tammy Falkner
"This New Adult novel is the perfect mix of sexy and sweet."
Posted September 10, 2013

Tammy Falkner's Reed Brothers series is an engaging New Adult series that begins with TALL, TATTED AND TEMPTING. On the outside, Logan seems like a total bad boy. He has sex with a lot of women, but he doesn't commit and doesn't ever do long Read more...



Afterburn
by Sylvia Day
"Harlequin's Cosmo Red-Hot Reads series starts with this smoking-hot story of second chances."
Posted September 3, 2013

Two years ago, Gianna Rossi fell head-over-heels in love with Jackson "Jax" Rutledge. Gianna knew that she didn't fit into his world and that his rich, politically powerful family wouldn't approve of her. When Jax ended their relationship without a word, Gianna's heart was broken Read more...



Crave
by Monica Murphy
"Monica Murphy's CRAVE will make you crave more of her Billionaire Bachelors Club."
Posted August 7, 2013

Monica Murphy's new Billionaire Bachelors Club series gets off to a strong start with CRAVE. Archer Bancroft can't resist a bet, so he makes a million dollar wager with his two best friends. The last single man standing will take it all. Archer, who doesn't Read more...



The Bone Season
by Samantha Shannon
"An Good start to a highly-anticipated new dystopian series"
Posted August 7, 2013

Samantha Shannon's debut novel THE BONE SEASON begins an adult fantasy series with strong teen crossover appeal. In 2059, London is controlled by a security force called Scion. Paige Mahoney is a clairvoyant. Her abilities are feared by most people. In fact, being a voyant is considered treason. Paige Read more...



Left Drowning
by Jessica Park
"A unique and unforgettable New Adult romance."
Posted August 7, 2013

Jessica Park's LEFT DROWNING is a story of heartbreak, redemption, fate, and, most of all, love. Blythe McGuire's life is a mess these days. She survived the tragic night that tore her family apart four years ago, but she isn't really living anymore. She can finally admit Read more...



Rush Me
by Allison Parr
"An engaging hate-to-love story."
Posted July 31, 2013

Rachael Hamilton is on her way to a party with her roommate Eva's theater friends. Instead, she accidentally ends up at a party being held by members of the New York Leopards, a NFL team. She is hiding from the crowd when she meets the insufferable Ryan Carter, the Read more...



Big Sky Wedding
by Linda Lael Miller
"Welcome back to Parable"
Posted July 28, 2013

Linda Lael Miller returns to her Parable, Montana series with BIG SKY WEDDING, the fifth book in the series. Rodeo cowboy and A-list actor Zane Sutton has had enough of the Hollywood life. He just left it all behind, and he and his newly adopted dog Slim Read more...



The Glass Wives
by Amy Sue Nathan
"Putting together the pieces of a broken life"
Posted July 12, 2013

Evie Glass had made her peace with her relationship with her ex-husband Richard. She had created a new life in the three years since their divorce. Of course, she would see him and his much-younger new wife Nicole at the milestone events in their children's lives, but Read more...



His Risk to Take
by Tessa Bailey
"Sexy, domineering cop meets feisty, independent pool hustler."
Posted July 12, 2013

After his partner's death, homicide detective Troy Bennett left his life and family in Chicago and moved to New York City for a fresh start. The last thing he expected to find was Ruby Elliott. When she walks into the bar where he is hanging out with his colleagues Read more...



The Heist
by Janet Evanovich, Lee Goldberg
"A handsome rule-breaking con artist teams up with a tough FBI agent in this fun new series-starter"
Posted July 12, 2013

Bestselling author Janet Evanovich teams up with Lee Goldberg to kick off their hot new series with THE HEIST. The plot echoes USA's popular television series White Collar, but the story has a sensibility and sense of humor that is classic Evanovich. Kate O'Hare is a tough FBI Read more...



London Falling
by Paul Cornell
"A slow but promising start to a dark urban fantasy series.."
Posted July 6, 2013

At the opening of Paul Cornell's LONDON FALLING, a long- term undercover investigation leads to the arrest of organized crime kingpin Rob Toshack. Just as he is about to confess, Toshack dies under mysterious circumstances in a police interrogation room. It appears that Toshack spontaneously exploded. Once obvious causes Read more...



Connected
by Kim Karr
"What a cliffhanger!"
Posted June 30, 2013

Kim Karr's CONNECTED is the story of a couple with an undeniable attraction. Dahlia London's world collapsed around her when her childhood sweetheart and fiancÚ Ben was killed. Ben has been the true constant in Dahlia's life, and she has no idea how she will face her Read more...



SEAL of Honor
by Tonya Burrows
"Nonstop action and strong characters"
Posted June 29, 2013

Tonya Burrows launches her Hornet series with her fun and pulse-pounding new novel SEAL OF HONOR. Nonstop action and strong characters make this a story that romantic suspense readers won't want to miss! Gabe Bristow was forced to retire from his career as a Navy SEAL Read more...



The Trouble with Love
by Beth Ciotta
"Rich and irresistible."
Posted June 15, 2013

Beth Ciotta returns to the small town of Sugar Creek, Vermont, in THE TROUBLE WITH LOVE, the second book in her Cupcake Lovers series. This story is as rich and irresistible as the cupcakes the characters bake. Rocky Monroe has a secret. On the night of her 17th Read more...



Once Upon a Tower
by Eloisa James
"An enchanting bedtime story for grown-ups."
Posted June 2, 2013

ONCE UPON A TOWER is a charming riff on the classic Rapunzel fairy tale. Eloisa James brings readers an enchanting bedtime story for grown-ups in this entertaining fifth entry in her Eloisa's Fairy Tales series. When Gowan Stoughton, Duke of Kinross, meets Lady Edith Gilchrist, he immediately decides Read more...



Beth Reinker
Beth is a librarian and an avid reader. Her first (and all-time favorite) romance is The Bride by Julie Garwood. Her favorite things to read are Romance (Regency, contemporary, and paranormal), New Adult, urban fantasy, and suspense. She lives in Maryland with her husband, two crazy labs, and one geriatric feline.
Features & Posts
No posts found.