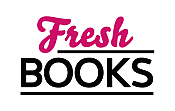 Finish off the year with great December reads
Reviews
The Mistress' House
by Leigh Michaels
"5 Upper Seymour Street, the place where dreams come true"
Posted March 7, 2011

The Earl of Hawthorne has been prodded to purchase a house right around the corner from his mansion, 5 Upper Seymour Street. It can become a secure place for discreet affairs. The Earl has the reputation of being the best rube in town. He has bedded just about every woman Read more...



The Strain
by Chuck Hogan, Guillermo Del Toro
"The Master Strigoi"
Posted February 21, 2011

At New York's JFK Airport, Flight 753 from Berlin, Germany, arrives and suddenly stops dead. All the shades are drawn and there is no communication with the pilots or passengers. Dr. Eph Goodweather, head of a CDC rapid-response team investigating biological threats, is called upon to enter the Read more...



Wormfood
by Jeff Jacobson
""Hilariously Horrific""
Posted November 22, 2010

You are going to spend the next three days with Arch Stanton and a cast of wacky characters. Arch lives with his grandmother in a trailer owned by Fat Ernst, the owner of the town's restaurant. Arch suffered the death of his parents and his grandfather, and he and Read more...



Joanne Reynolds
Features & Posts
No posts found.