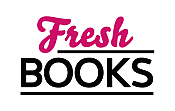 July's summer reads
Reviews
Brazen and the Beast
by Sarah MacLean
"This titles turns the beauty and the beast trope on its head in the best way!"
Posted July 3, 2019


Lady Henrietta Sedley has plans to inherit her father's business but first, she wants to experience the pleasure she'll miss out on as a spinster. When Whit, also known as Beast, is discovered unconscious and bound in Hattie's carriage, they strike up a deal that will Read more...



Say No to the Duke
by Eloisa James
"A unique hero and engaging heroine make this a great read!"
Posted June 20, 2019

Lady Betsy Wilde has been outrageously successful on the marriage mart and has secured a proposal from a duke. Before she makes a final commitment to her duke, however, she longs for an adventure. Lord Jeremy Roden, a friend of her brother's, makes a deal with Betsy: if she Read more...



Jessica Grogan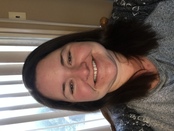 http://readerandthebeast.blogspot.com/?m=1
I have loved to read ever since I can remember. My tastes have changed throughout the years: from Dr. Seuss to R. L. Stine to Stephen King and Dean Koontz before discovering a love of romances while in college. I read contemporary and paranormal romances until buying an anthology featuring Sabrina Jeffries on a whim one day. I loved the historical setting and promptly read everything written by her. From that time on, historical romance has been my genre of choice. Beastly heroes and smart and sassy heroines are my absolute favorite!
Features & Posts
No posts found.