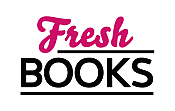 Finish off the year with great December reads
Reviews
21 - 40 of 433 ( prev | next )
Wicked Abyss
by Kresley Cole
"Cole delivers yet another exciting book for readers to enjoy"
Posted December 27, 2017

Kresley Cole surprises and delights readers with the eighteenth installment to the Immortals After Dark series. Known for her spunky heroines and sexy heroes, Cole delivers yet another exciting book for readers to enjoy. The main couple of Read more...



Ride It Out
by Cara McKenna
"Cara McKenna offers something different for readers to devour."
Posted September 26, 2017

RIDE IT OUT is the fourth book in the Desert Dogs series by Cara McKenna. It's a contemporary Biker Romance that has a small-town feel to it. Laid back but still riddled with conflict, this small town of Read more...



Midnight Jewel
by Richelle Mead
"Mead's writing is still exceptional"
Posted August 10, 2017

Richelle Mead returns to the world of the Glittering Court with MIDNIGHT JEWEL. This time, readers are introduced to Mira. She is different from the heroine in the first book because she is a refugee of war and now that Read more...



Wildfire
by Ilona Andrews
"WILDFIRE is as red hot and blazing as the title suggests."
Posted July 19, 2017

In book three of the Hidden Legacy series, Ilona Andrews has penned an engaging read once again. Although I think you can enjoy this book as a standalone, I would highly suggest reading this series in order as it helps Read more...



Long Way Home
by Katie McGarry
"Despite everything, Violet and Chevy have a very sweet story."
Posted July 17, 2017

LONG WAY HOME is the third book in the Thunder Road series by Katie McGarry. In this book, seventeen-year-old Violet has had tragedy strike her when her father is killed while carrying out his motorcycle club responsibilities. Added Read more...



Lost and Found Sisters
by Jill Shalvis
"A beautiful, personal read"
Posted June 16, 2017

LOST AND FOUND SISTERS is Jill Shalvis's first Women's Fiction novel. Known for her quirky heroines, Chef Quinn Weller very much fits that bill as well. Despite her fun personality, she's a woman who has down on her luck. When she randomly discovers that she was adopted Read more...



Once Upon a Spine
by Kate Carlisle
"ONCE UPON A SPINE is a definite favorite"
Posted June 16, 2017

With the eleventh book in the Bibliophile Mystery series, Kate Carlisle dazzles and delights readers with ONCE UPON A SPINE. Our heroine, Brooklyn, has shown a lot of growth and development throughout the series and she has matured Read more...



The Farthest Edge
by Kristen Ashley
"Ashley definitely delivers on a smoldering read."
Posted June 8, 2017

THE FARTHEST EDGE is the second book in the Honey series by Kristen Ashley. Although the book does stand well on its own, I would suggest reading the series in order. In this book, Branch is a man with an interesting past. As you can expect, this past haunts him Read more...



The Turn
by Kim Harrison
"A 'Hallows' prequel fans should not miss"
Posted May 17, 2017

THE TURN is the prequel story to The Hollows series by Kim Harrison. If you're a fan of Harrison's series then you definitely do not want to be missing this story. Although this is listed as Read more...



Etched in Bone
by Anne Bishop
"ETCHED IN BONE is sure to be a win for readers!"
Posted March 30, 2017

With five books in the Others series, Anne Bishop has been able to take readers on a magical ride filled with shifters and a blood prophet. ETCHED IN BONE is the latest installment and I would Read more...



Dead and Breakfast
by Kate Kingsbury
"DEAD AND BREAKFAST is an excellent start to the series."
Posted March 20, 2017

DEAD AND BREAKFAST is the first book in the Merry Ghost Inn. This is my first read from this author and I have to say that I was pleasantly surprised by it. I love Cozy Mysteries and this one definitely has a wonderful cozy vibe to its setting on the Read more...



Silence Fallen
by Patricia Briggs
"SILENCE FALLEN is now my favorite book in the series."
Posted March 7, 2017

Book ten in the Mercy Thompson series holds a lot of drama, suspense and action for Mercy and the gang. SILENCE FALLEN starts with a jaw-dropping scene that sets the pace for the rest of the book. If you Read more...



Under Pressure
by Lori Foster
"UNDER PRESSURE is a thrilling installment in Lori Foster's new Romantic Suspense series."
Posted March 5, 2017

UNDER PRESSURE is the first thrilling installment in Lori Foster's new romantic suspense series. Featuring an elite security agency, don't be surprised to find an abundance of hot, highly-trained heroes who just might fall in love. The first is Leese Phelps who is one of those men Read more...



All the Little Liars
by Charlaine Harris
"This book hits readers right in the heart."
Posted March 5, 2017

After more than a decade, Charlaine Harris has returned to her reader-favorite Aurora Teagarden series. ALL THE LITTLE LIARS takes places exactly where the last book finished with Aurora and her beau, Robin. In the very near future, they Read more...



Deck the Hallways
by Kate Carlisle
"Shannon is one of my favorite heroines."
Posted March 5, 2017

Kate Carlisle returns to her Fixer-Upper series for the holidays. Shannon Hammer is struggling to get into the Christmas spirit when trouble starts occurring at her next project site. When a fight erupts between Shannon's father and the petty president of the bank who's backing her current Read more...



Eggnog Murder
by Leslie Meier, Lee Hollis, Barbara Ross
"A great blend of charm, mystery, and Christmas cheer!"
Posted March 5, 2017

EGGNOG MURDER is a collection of Cozy Mystery story stories by some of the best authors in the genre. When I saw this anthology, I immediately picked it up because I have never tried any of the authors' works before, but have heard about how great their books are. All Read more...



Zero to Sixty
by Marie Harte
"Harte was really able to hit the mark on all of what makes a good book great"
Posted February 6, 2017

ZERO TO SIXTY is high on my most anticipated book list. After reading and loving the last book in the Body Shop Bad Boys series, I became instantly hooked to Marie Harte's writing. It's a lethal Read more...



Eleventh Grave in Moonlight
by Darynda Jones
"Be prepared to have the time of your life with 'Eleventh Grave in Moonlight'"
Posted January 23, 2017

Charley Davidson is back and she is better than ever! Darynda Jones thrills and excites readers with the eleventh book in the Charley Davidson series. As always, there Read more...



The Bronze Key
by Holly Black, Cassandra Clare
"Sweet and exciting, these characters are just bursting with intrigue."
Posted January 10, 2017

THE BRONZE KEY by Holly Black and Cassandra Clare is a little bit of a different read for me because it's a Young Adult novel. I've read books by both authors before so I'm quite familiar with their writing style. Read more...



Egg Drop Dead
by Laura Childs
"I'm a big fan of Laura Childs' way of writing."
Posted January 5, 2017

In book seven of the Cackleberry Club series by Laura Childs, Suzanne heads over to a neighboring dairy farm to pick up some wheels of cheese when she notices that Mike, the farmer, isn't there. After some further investigation Read more...



Annie Tegelan
Annie Tegelan is an avid reader and writer. She writes New Adult Dystopian and Contemporary Romance under the pen name Ana Jolene. Please visit her website www.anajolene.com for more details about her books! Her go- to genre is Romance, anything from Paranormal Romance, Erotic, Contemporary, Suspense and Historical. She also enjoys Science Fiction and Fantasy, Urban Fantasy and Teens and YA. She also reviews and blogs for www.underthecoversbookblog.com
Features & Posts