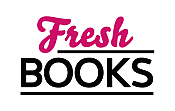 Fall in love with June books!
Reviews
Wild Jinx
by Sandra Hill
"Tthis wacky, wonderful family will make you wish you lived on the bayou"
Posted March 24, 2008

Baton Rouge undercover cop John "Tee-John" LeDeux has a reputation as a wild man and a player, which fits in perfectly with his newest assignment; posing as a male prostitute in an exclusive and very illegal sex club run by the Lorenzos, a Louisiana Mafia family. But when straight Read more...



Seduced by a Spy
by Andrea Pickens
"a rollicking action adventure, full of historical intrigue, dry wit, and a smoldering romance"
Posted March 7, 2008

The first foray into the field by Shannon, the newest member of "Merlin's Maidens", an elite force of English female spies, proved both her courage and her lack of self control. Shannon disobeyed a direct order by riding to the assistance of her roommate Siena and then found herself Read more...



Killing Fear
by Allison Brennan
"if fear is what you crave, KILLING FEAR delivers to the heart-stopping end"
Posted February 26, 2008

Seven years ago, Robin McKenna helped to put a sociopath named Theodore Glenn in prison after he murdered four of her friends, all strippers who danced with Robin at RJ's, a club in downtown San Diego. Theodore had become fixated on Robin from the first night he visited RJ Read more...



Sleeping with Ward Cleaver
by Jenny Gardiner
"What happens when "happily ever after" doesn't last?"
Posted February 11, 2008

For Claire Doolittle, mother of five, life has become one very long series of "have to's". Feed the family, clean the house, take care of the pets, go to work, and have obligatory sex every Sunday night with Ward Cleaver. Well, not the real Ward Cleaver, but rather the Read more...



Betrayed
by Jamie Leigh Hansen
"a roller-coaster ride of adventure which is not to be missed"
Posted February 11, 2008

After years spent as a warrior, where blood and pain were his only companions, Dreux finally has a chance to find joy and peace when he marries the beautiful, gentle and loving Kynedrithe. Unfortunately, she believes he is a violent monster who would have destroyed her community unless she agreed Read more...



Accidentally Yours
by Susan Mallery
"What would you do to save a child's life?"
Posted January 21, 2008

What would you do to save a child's life? For single mom Kerri Sulllivan, that answer is simple; whatever it takes. Ever since the day her son Cody was diagnosed with Gilliar's Disease, a fatal degenerative bone disorder, she has battled to provide hope for a cure which Read more...



Satisfaction
by Marianne Stillings
"the one man she can trust with her secrets and her heart"
Posted January 14, 2008

Private investigator Ethan Darling wasn't expecting a beautiful woman to fall into his arms or his life. After watching his fiancée, a talented and courageous hostage negotiator, gunned down during a police shoot out five years earlier, Ethan closed the door on his heart for good. But when Read more...



An Affair Before Christmas
by Eloisa James
"He will need to become a man worthy of her love"
Posted January 13, 2008

The handsome Duke of Fletcher was enjoying a perfect moment. It was Christmas time in Paris, and he held his beautiful and sweet fiancée, Lady Perdita Selby, in his arms. But as he leaned down to give Poppy a passionate kiss, she shoved him away and declared that an Read more...



Into Thin Air
by Cindy Miles
"INTO THIN AIR will sweep you off your feet"
Posted January 13, 2008

Being dead is no fun, but being almost dead can be worse. For Ellie of Aquitaine, that means living In Betwinxt, with her body trapped in a waking coma somewhere in the Scottish countryside while her spirit exists in a semi-solid state, seemingly alive but likely to be yanked Read more...



The Courtesan's Daughter
by Claudia Dain
"You'll have a wonderful time getting to know the courtesan's daughter."
Posted October 15, 2007

For more than twenty years, Sophia Dalby, a former courtesan who became the Countess of Dalby when she married one of her lovers, has been the most desirable, fascinating, talking about woman in London. Now her seventeen-year-old daughter, Carolyn Trevelyan, is eager for a successful marriage of her Read more...



I'm Your Santa
by Lori Foster, Dianne Castell, Karen Kelley
"Light-hearted holiday fare"
Posted October 15, 2007

THE CHRISTMAS PRESENT by Lori Foster When Beth Monroe decided to get even with her cheating fiancé, Brandon, by sleeping with his best friend, Levi, she never dreamed that her one night stand would turn into an entire weekend of mind-blowing sex. Beth is overwhelmed by the strong emotions Read more...



No Rest for the Witches
by MaryJanice Davidson, Lori Handeland, Christine Warren, Cheyenne McCray
"Who knew magic could be so tricky?"
Posted October 7, 2007

THE MAGICKA by Mary Janice Davidson Ireland Shea is a very normal woman, other than the fact that she's become a landlord for supernatural beings, and her current roommates include a vampire, an albino werewolf, a large Violent Fairy, and a cursed SUV. Oh, and the zombie/dryad she Read more...



Ain't Myth-behaving
by Katie MacAlister
"Whimsy and humor with a dash of the unusual"
Posted September 18, 2007

STAG PARTY For centuries, Dane Hearne has lived as the Irish god Cernunnos, Lord of the Forest, returning every spring from the Underworld to wed his goddess at the Druid celebration of Beltane. But this spring, his Goddess, the vain Lady Fidencia, has run off with the Greek Read more...



Mine Till Midnight
by Lisa Kleypas
"Like indulging in a dark chocolate mocha frappuccino; decadent, sensual, and satisfying!"
Posted September 18, 2007

The Hathaway family is cursed with bad luck. Twenty-six-year-old Amelia's heart was broken when the man she planned to marry abandoned her for a woman who could further his career. Her older brother, Leo, lost his fiancée to scarlet fever, then inherited a cursed peership Read more...



Coming Undone
by Susan Andersen
"Coming Undone is a winner!"
Posted September 9, 2007

Seventeen-year-old Jared Hamilton's life of isolation and privilege ends during a heated argument with his cold- hearted father in which Jared believes he has inadvertently committed murder. Terrified and alone, Jared flees the mansion, and becomes the prime suspect until the real murderer is caught. In the Read more...



Five Things I Can't Live Without
by Holly Shumas
"a hilarious and heart-warming tale"
Posted August 22, 2007

Nora Bishop has a problem; she can't seem to shut down the annoying inner monologue of her "meta-life" which prevents her from living in the moment, since she's too busy analyzing everything she's doing as she's doing it. She's stuck in a job she Read more...



The Summit
by Kat Martin
"A passionate, intense thrill ride"
Posted August 10, 2007

Autumn Sommers (that's Sommers with an 'o') likes her life just the way it is, free from romantic emotional entanglements. During the school year, she teaches 5th grade at Lewis and Clark Elementary, and during the summer months, she's able to indulge her passion, rock-climbing. Autumn is Read more...



Love, Suburban Style
by Wendy Markham
"Building a better future..."
Posted August 6, 2007

Tony award-winning actress Astor Hudson has just had the worst day of her life. A beautiful young ingénue stole the role Astor wanted for herself, and her fifteen-year- old daughter Cosette was expelled from school for flashing a gun. It's time to get out of the Read more...



Foul Play
by Tori Carrington
"Sure to inspire both laughter and hunger pangs"
Posted July 10, 2007

For Astoria P.I. Sofie Metropolis, September is shaping up to be a memorable month. Six months after discovering her husband-to-be, Thomas-the-Toad, cheating with her maid of honor on the day of the wedding, Sofie is annoyed by her status as an "old maid" in the Read more...



Spirited Away
by Cindy Miles
"A delight. Don't miss it!"
Posted June 27, 2007

Forensic archaeologist Andrea Monroe has spent the past ten years dreaming about the mysterious medieval knight who saved her from a terrible fall while she was exploring the deserted grounds of Dreadmoor Keep in Northern England. She remembers everything about him; his sapphire eyes, his deep voice, the chain mail Read more...



Audrey Sharpe
Features & Posts
No posts found.