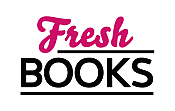 May books to enjoy
Reviews
1 - 20 of 190 ( prev | next )
The Air We Breathe
by Christa Parrish
"Interwoven stories of a teen and a mother who both must overcome their pasts to find happiness"
Posted April 14, 2013

THE AIR WE BREATHE is two stories, two very interesting, interwoven stories, which eventually become one, the story of how to move beyond one's past to live one's present...and hope for one's future. Molly Fisk is a teenager trapped inside her home, an apartment above a Read more...



Friendship Bread
by Darien Gee
"Delightful tale of love, friendship and loss in a small town wrapped around a mysterious bread"
Posted April 9, 2013

Drastically impacted by a personal tragedy, Julia Evarts has been unable to move on with her life despite having a husband and a five-year-old daughter. Madeline Davis, proprietor of the Tea Salon, is barely hanging on, her business suffering from a lack of customers. Hannah de Brisay, famed Read more...



Threads of Hope
by Christa Allan
"Warm women's fiction about a young writer seeking the path to happiness"
Posted April 8, 2013

Nina O'Malley wants to be a NYC magazine editor, especially after losing out on a promotion in her suburban publication and breaking up with her boyfriend. When her current editor hands her an assignment she considers to be more fluff than meat, Nina only redoubles her efforts and determination Read more...



The Feminist And The Cowboy
by Alisa Valdes
"Real life romance between a cowboy and best-selling authors challenges her beliefs"
Posted April 8, 2013

THE FEMINIST AND THE COWBOY is a memoir of sorts. In actuality, it's the retelling of a segment in the life of a best-selling author, one in which she searches not only for romance, but for a better understanding of who she is as an accomplished woman in Read more...



Wings Of Glass
by Gina Holmes
"Stunning story of a young woman's redemption as she grapples with an abusive marriage"
Posted January 30, 2013

WINGS OF GLASS demonstrates Gina Holmes's amazing storytelling ability. There is so much she could have included in this story about a young woman just eighteen who is swept off her family farm by a sweet-talking farmhand, but Holmes makes smart choices, ones that elevate her story to Read more...



The Song Remains The Same
by Allison Winn Scotch
"Honest, poetic and sometimes raw look at what happens when a woman loses her memory"
Posted January 11, 2013

Nell survived. But as one of two people who lived following a plane crash, Nell has no memory of her life or even the crash. Her mind is a blank slate. Once her body begins to heal, she must find or craft a life that feels right to her. Her Read more...



Death, Taxes, and Peach Sangria
by Diane Kelly
"Holloway continues taking down tax cheats, even terrorist money launderers, with humor and spunk"
Posted December 21, 2012

I'm loving this series! Tara Holloway is my kind of heroine: smart, feisty, not overly feminine but not anti- feminine, competent and although a bit insecure when it comes to affairs of the heart, not unwilling to take a risk to find true love. In DEATH, TAXES AND PEACH Read more...



Death, Taxes, and Extra-Hold Hairspray
by Diane Kelly
"Hilarious tale of IRS agent up against a southern militia group as well as a megachurch pastor"
Posted October 10, 2012

IRS Special Agent Tara Holloway has her hands full. If it's not the backwoods militants who threaten her safety or the megachurch pastor who is using his church like a personal ATM, then it's the sticky extra-hold hairspray that her boss favors for her pink beehive. Tara Read more...



A Dangerous Stage
by Camy Tang
"Savvy female bodyguard clashes with lawyer while protecting reality singing show contestant"
Posted October 10, 2012

Bodyguard Tessa Lancaster is hired to protect a reality singing show contestant, forcing her to work with attorney Charles Britton, the lawyer who sent her to prison for a murder she didn't commit. But Tessa found God and, although she's the niece of a Japanese mafia kingpin, she Read more...



Shattered Silence
by Margaret Daley
"Illegal immigration and domestic abuse in this romance between TX ranger and border town detective"
Posted October 10, 2012

No sooner than Texas Ranger Cody Jackson shows up in Durango, TX, a killer strikes. As he and Detective Liliana Rodriguez hunt for the killer's identity, it quickly becomes apparent that there are either multiple murderers or they have a serial killer on the loose. Working to solve the Read more...



Case For Seduction
by Ann Christopher
"Sassy coffee shop encounters leads to romance between legal secretary and her boss"
Posted September 29, 2012

Legal secretary Charlotte Evans has a sassy encounter with her boss Jake Hamilton at a coffee shop. But he's the boss, which makes him off limits. Not to mention that he's a known womanizer. Jake has never been drawn to a woman as he is to Charlotte. He Read more...



Mother Of Pearl
by Kellie Coates Gilbert
"Remarkable debut novel about mother who must fight to defend her child after unexpected tragedy"
Posted September 27, 2012

How far will a mother go to defend her child? In MOTHER OF PEARL, school counselor Barrie Graeber enjoys a close relationship with her daughter, Pearl. Pearl is a top student, outgoing, a member of the school dance team and respected by her peers. When Pearl is betrayed by her Read more...



Cottage By The Sea
by Robin Jones Gunn
"A woman finds healing and enlightenment after life interrupts the start of a new business"
Posted September 27, 2012

The happiest day in Erin Bryce's live is the day that she and her friend Sharlene start their wedding planning business, The Happiest Day. But Erin's happiness quickly disintegrates when Erin's father suffers a stroke. Erin flies from LA to the coast of Oregon for a few Read more...



Faithful Unto Death
by Stephanie Jaye Evans
"Cozy inspirational mystery in the perfect upscale TX community where things are not so perfect"
Posted September 20, 2012

Master-planned community Sugar Land, TX is the perfect upscale residence, at least to the naked eye. But there are problems here as there are in less sculptured locales, problems that rise to the surface with the murder of a man whose body is found on the community's golf Read more...



Ocean Beach
by Wendy Wax
"A group of women in a home renovation reality show in this novel about friendship and new beginnings"
Posted September 20, 2012

OCEAN BEACH is a novel about relationships and new beginnings. A group of women, somewhat unlikely friends bonded by adversity, come together in Miami's South Beach prepared to work hard on renovating a historic home for a television pilot they hope will renovate their careers and their lives. Avery Read more...



A Wish And A Prayer
by Beverly Jenkins
"More quirky but satisfying doings in Henry Adams"
Posted August 26, 2012

A WISH AND A PRAYER is book four in the Blessings series by novelist extraordinaire Beverly Jenkins. As with all of the Blessings books, it picks up where the prior book left off. Bernadine, armed with her billionaire checkbook and her crack staff, continues to build Read more...



Can I Get An Amen?
by Sarah Healy
"Uncompromising, courageous faithful journey of divorced, unemployed woman from born-again family"
Posted August 2, 2012

Ellen Carlisle knows more about Christianity than she cares to, thanks to her born-again parents who sent her to Jesus camp and faithfully required attendance at at least one worship service every Sunday. But coming from a Christian family hasn't shielded Ellen or her siblings from pain and Read more...



Inescapable
by Nancy Mehl
"A young mother returns to the Mennonite village she fled and finds family and forgiveness"
Posted July 25, 2012

Lizzie Engel ran away from home as a teen because of her pregnancy and the attitudes of the people in her small Mennonite town. Now she's running back home because she's been fired, falsely accused and is being stalked. But Lizzie has no idea what to expect when Read more...



The GQ Candidate
by Keli Goff
"Clever, witty behind the scenes look at a presidential campaign"
Posted July 25, 2012

After a heroic act catapults him into the national eye, Michigan's governor, Luke Cooper, decides to make a run at the United States presidency. African American and Jewish, he's an unlikely candidate, one who is given little chance at the outset. But Cooper, with help from trusted friends Read more...



A Dangerous Kiss
by Francis Ray
"A smouldering romantic ride from friendship to more"
Posted June 29, 2012

Restauranteur Summer Radcliffe now owns and operates one of the hottest 5- star dining facilities in New York City, leaving her little time or energy for a personal life. Since she came to stay with the Callahans, Summer has always counted on her cousin's close friend, Payton "Sin" Sinclair Read more...



Patricia Woodside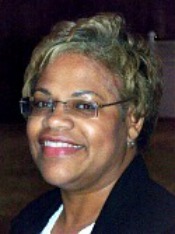 http://readinnwritin.blogspot.com
Hi! I'm a native New Yorker, now living in Central FL. I read voraciously. It's a rare occasion to find me without a book in my hands, my purse, my car...wherever I am.

My favorite reading material would be inspirational fiction, followed by romance--if I can combine these two, I'm in heaven!--then women's fiction, young adult and biographies. Truth be told, though, I'll read almost anything. (Except erotica. Personal preference. No knock on the genre.)

I'm an IT professional, a pastor's wife, and mother of three boys. I'm also a short story author and aspiring novelist. I need to escape life's mayhem to keep my sanity. I choose to do so through books.
Blog Posts
No posts found.