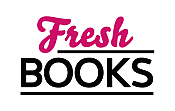 Great new reads in September
Reviews
What The Nanny Saw
by Fiona Neill
"Delicious insider view"
Posted September 25, 2012

I have to admit that I did not really know what to expect when I started WHAT THE NANNY SAW. However, it become quite obvious that this book was written by someone who was on the "inside" - who has first hand knowledge of what its like to live with those Read more...



Fat Is The New 30
by Jill Conner Browne
"Inspiring and funny"
Posted August 4, 2012

I have to admit that I have never read any books in the Sweet Potato Queens series, but I have heard nothing but praise for them, so I thought it was way time I got my hands on a book. Of course, considering my attraction to all things related to Read more...



The Last Justice
by Anthony J. Franze
"Thrilling and well developed"
Posted August 4, 2012

Over the last few years, I have considerably reduced the number of thrillers I read, mainly because they all started to sound the same to me, especially the legal ones. Having said that, however, every once in a while, I am lucky enough to find one that captures my interest Read more...



Bad Boy
by Dream Jordan
"Enjoyable Tale of Learning to be True to Yourself"
Posted June 24, 2012

BAD BOY is actually the continuation of Hot Girl, which I have not read. Fortunately, the author keeps this in mind and does a very good job of breaching the storyline from one book to the next, without forcing us to read the first book 'first'. BAD BOY was a Read more...



Killer Move
by Michael Marshall Smith
"Once You Have Everything...What Happens Next?"
Posted June 23, 2012

When I read the synopsis of KILLER MOVES I fell in love with the storyline immediately. It reminded me of the great novels that were printed in the 80's -- the years of excess where everyone lived over their means and made no bones about it and everything was over Read more...



Concierge Confidential
by Michael Malice, Michael Fazio
"Sinfully delish"
Posted June 23, 2012

Reading CONCIERGE CONFIDENTIAL is a little bit like sitting in the far corner of a hotel lobby and watching all the action around you -- all the while nodding your head in total disbelief. I loved this book, mainly because it is so over the top. For most of us, living Read more...



Awkward
by Marni Bates
"A lovely read focusing on those awkward times as a teenager"
Posted March 14, 2012

I wasn't quite sure what to expect with this book - especially if I based myself on the cover. However, what followed was an absolutely delightful, at times cringe worthy (can you say oopps? imagine your most embarassing moment on YouTube for the world to see) and hilarious novel. The Read more...



The Strip
by J.J. Salem
"A fun romp on the Las Vegas Strip!"
Posted January 24, 2012

Okay, I usually like to read novels with a deep and more moving message, except that, occasionally, I simply need to delve into a novel that is sexy and somewhat decadent. THE STRIP fits this description perfectly - thank goodness! When I was younger I use to devour Jacqueline Susann novels Read more...



Me@you.com
by Ke Payne
"A wonderful thought provoking novel of a teenager discovering who she truly is."
Posted January 24, 2012

I am truly thrilled by the fact that more and more books, especially in the Young Adult genre, are incorporating gay and lesbian characters. This is an issue that is extremely "now" and needs to be explored. ME@YOU.COM is just such a novel - introducing us to the main Read more...



The Third Coincidence
by David M. Bishop
"There are NO coincidences when it comes to solving a murder."
Posted January 21, 2012

I love thrillers that are set in the world of politics and this is actually one of the reasons I wanted to read THE THIRD COINCIDENCE. The other reason? I love the cover - yep, I am one of 'those' people - who judges a book, at least partially, by its cover Read more...



The Immortalists
by Kyle Mills
"Immortality may not be all that its cracked up to be!"
Posted January 7, 2012

I pretty well love anything Kyle Mills writes, which means that I was in high spirits (not to mention Christmas spirits) to read, over the holiday season, The Immortalists. Mills clearly understands the importance of writing a first chapter that will "capture" my attention! From the very first chapter, where Read more...



The Burning Edge
by Rick Mofina
"This thriller will keep you glued to your seat!"
Posted December 4, 2011

Thrillers are 'hit and miss' for me, mainly because I find that few authors are truly adept at capturing my attention from the very first sentence of the very first chapter. Fortunately, THE BURNING EDGE is a definite 'hit'. As the story line opens, we are immediately thrown into a Read more...



The Fund
by H.T. Narea
"An engrossingly rich thriller that will have you on the edge of your seat!"
Posted December 3, 2011

I have always thoroughly enjoyed reading a good thriller set in the finance world and have been doing so for many years. Of course, in the earlier years, I never thought that what I was reading about could actually happen in "the real world" -- we now know better. Having said Read more...



Collateral Damage
by H. Terrell Griffin
"I loved this book."
Posted November 14, 2011

I was in the mood for a good whodunnit and found it in COLLATERAL DAMAGE. Too often I will be reading a book and find myself 'detecting' the guilty party almost immediately. This was simply not the case with this book. COLLATERAL DAMAGE hooked me from the first page. A Read more...



The Ninth Day
by Jamie Freveletti
"Seriously engrossing!"
Posted October 6, 2011

One of the things I look for in a good thriller is the "engagement" factor. What is this you might ask? It is my way of determining whether a book is good or not - and the rules are quite simple. If I feel as though a chapter feels like an Read more...



We All Fall Down
by Michael Harvey
"I love this series, I love this character and I love this author."
Posted September 19, 2011

I discovered Michael Harvey thanks to his novel The Third Rail and I am thrilled that I did. Of course, I am now in the weird position of having to read this series from the beginning and from the end simultaneously, but seriously, this author is so good Read more...



The Vault
by Boyd Morrison
"From the first word to the very last one, I felt breathless as the action just kept coming at me."
Posted August 22, 2011

I have never read anything by author Boyd Morrison but the storyline caught my interest and I was excited to "dig" into this novel. For me, one of the most important facets of any book is to make sure that you catch your audience's interest from the opening line Read more...



Paris, Baby!
by Kirsten Lobe
"Wondeful memoir of living in Paris and becoming a new mom."
Posted June 29, 2011

I actually did not know that this was a memoir until I started reading it. I just loved the cover so much and thought it was enticing so I found myself having to get my hands on this book. I was quite happy to discover that this is author Kirsten Read more...



Due Diligence
by Jonathan Rush
"It pays to be diligent...or does it?"
Posted June 29, 2011

Reading thrillers can be fun, especially if they are set in a world that you find fascinating and fortunately, for me, this was the case with DUE DILIGENCE. This thriller being set in the world of high finance went a long way in proving that people with more money always Read more...



The Informationist
by Taylor Stevens
"A completely wild ride with an ending that I never saw coming (the best kind)"
Posted May 19, 2011

THE INFORMATIONIST starts off with a bang, a very clever one - and does not let up until the very last sentence of the story. One of the first big surprises was the fact that the author was female. I don't know why, but every time I read this type Read more...



Tina Avon
I am a forty something, yoga, pilates and book obsessed reader and reviewer. I have loved reading since I was 7 years old and read the entire Comtesse de SeGur series (in French). Many things have changed since then and even though I do read in Frech, I love, love reading English books, especially because the selection is amazing - thankfully I am completely bilingual - making reading and blogging easy and fun. Now, if I could only figure out how to read, blog and do yoga poses at the same time!
Features & Posts
No posts found.