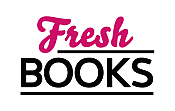 Great new reads in September
Reviews
Getting To Happy
by Terry McMillan
"And the Truth Shall Set You Happy"
Posted July 11, 2011

GETTING TO HAPPY is the masterfully written sequel to Terry McMillan's highly acclaimed WAITING TO EXHALE. For readers who can recall the dilemmas of Savannah, Gloria, Bernadine, and Robin fifteen years ago, you'll be delighted to see how the ladies handle themselves as they reach their midlife crossroads Read more...



Redeeming Waters
by Vanessa Davis Griggs
"A beautiful, hip, and spiritual retelling of one of the most memorable and redemptive stories in the Bible."
Posted July 8, 2011

As you can tell by the title, REDEEMING WATERS, Vanessa Davis Griggs writes about redemption and rebirth. What you can't get from the title is that Griggs successfully retells a classic biblical story in a modernized way. Brianna Bathsheba Wright Waters has always been a good girl, until David Read more...



The Orphan Sister
by Gwendolen Gross
"Explore the mysterious power of multiples ."
Posted June 21, 2011

In THE ORPHAN SISTER, when her father mysteriously disappears, Clementine Lord, one part of a set of triplets, struggles to understand the secrets surrounding his disappearance. One of her pregnant sisters, Olivia, harbors the secret her father carries, but refuses to share it with her siblings and her mother. Clementine Read more...



Somebody Pick Up My Pieces
by J.D. Mason
"Picking up in Progress"
Posted March 25, 2011

SOMEBODY PICK UP MY PIECES is part of a series which began in the first book, One Day I Saw a Black King. After reuniting with all of her daughters (two of whom she abandoned as children), Charlotte Rodgers is left to face her own devils. Charlotte remains Read more...



LaToya Watkins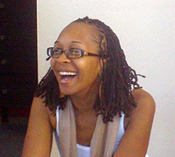 http://latoyaswatkins.wordpress.com/; http://scentofstrangefruit.blogspot.com/
LaToya Watkins lives in Texas. She is a wife, a mother, a writer, a reader, and graduate student at the University of Texas at Dallas. LaToya is also the author of two novels.
Features & Posts
No posts found.