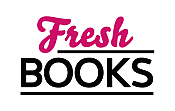 Summer Reads are HOT in July!
Reviews
Solomon vs. Lord
by Paul Levine
"Quirky courtroom drama with unusual cast of characters."
Posted September 23, 2005

This courtroom drama deserves standing-room only as a cast of villains and vigilantes attempt to eradicate justice from the personal and professional lives of two unlikely heroes. When Victoria Lord meets Steve "Slash and Burn" Solomon, it's hate at first sight. Lord, a young prosecutor with the Miami Read more...



Fever
by Sean Rowe
"An explosive debut!"
Posted August 9, 2005

Tough talk, graphic violence and psychopaths you love to hate are just part of doing business in Rowe's debut novel. Trust me, you really do not want to "do" lunch with this bunch. Right from the explosive opening, the reader is in for a rough ride. And while I Read more...



Susan Marchant
Features & Posts
No posts found.