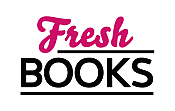 Sizzling August Reads
Reviews
Be My Prince
by Julianne MacLean
"To Choose Duty or Love in A Royal Romance"
Posted June 21, 2012

A perfect treat leading up into a Jubilee Year, Julianne MacLean's BE MY PRINCE is a unique take on the arranged marriage theme with unexpected twists, passion, a spicy heat and heart-warmingly rich characters. In BE MY PRINCE, it is clear that Lady Alexandra Monroe knows her mission Read more...



When Maidens Mourn
by C.S. Harris
"Camelot meets Holmes in When Maidens Mourn"
Posted May 28, 2012

C.S. Harris spins an engaging tale of deception, detection and mystery where Camelot meets the deductive wit of Sherlock Holmes and Jessica Fletcher in the latest satisfying Sebastian St. Cyr mystery. Set in Regency England, we meet this story at a slightly grissly starting point with the death of Read more...



Model Marine
by Candace Havens
"Fashionably sexy: Havens takes on the Designer and the Marine"
Posted November 17, 2011

When up and coming designer Hannah Harrington's models wind up in jail, with minutes to show time and her career hanging in the balance, she leaves on a wing and a prayer hoping that she finds someone, anyone with that virile, maleness that will help her collection shine. When Read more...



The Rose Garden
by Susanna Kearsley
"Trapsing Through Time Can Lead to Love"
Posted September 23, 2011

Susanna Kearsley's latest is an imaginatively captivating trip through time. I found complete hours swallowed whole as I devoured THE ROSE GARDEN. After the death of her very famous sister, Eva Ward is set with the heart-wrenching task of spreading her sister's ashes where she felt the Read more...



The Black Sheep Sheik
by Dana Marton
"Dana Marton treats readers to a smile-inducing romance and exciting adventure."
Posted September 19, 2011

In the dynamic and satisfying conclusion of the Cowboys Royale series, Dana Marton treats readers to a smile-inducing romance and exciting adventure. When Sheik Amir wakes up in a hunting cabin, sore from surviving the latest assassination attempt and feeling like he has missed out on something really important Read more...



Heartwishes
by Jude Deveraux
"Deveraux's Sparkling Heartwishes"
Posted August 21, 2011

Captivating and engaging, Jude Deveraux's latest offering, HEARTWISHES, grants this booklover's wish for a story based on rich, believable characters and a satisfying romance. When history buff Gemma Radford wins the position of family historian for one of Edilean's founding families, she expects to lead a perfectly Read more...



Raziel
by Kristina Douglas
"Pleasurable, sexy, and tightly written."
Posted February 27, 2011

RAZIEL (THE FALLEN) is the sexy, intriguing first book of a new trilogy by Kristina Douglas, new pen-name for fan favorite Anne Stuart. When Allie Watson, a headstrong, biblical thriller author, gets smacked by a bus, it's Raziel, the flame-allergic, sexy Fallen angel's job to escort Read more...



Dead Even
by Brad Meltzer
"Polished, High Stakes Courtroom Drama by Brad Meltzer"
Posted January 8, 2011

When nervous, headstrong Sara Tate starts her first day at the Manhattan District Attorney's Office, she doesn't expect to receive notice that she is in danger of her losing her precious, brand-spankin' new job. With her special assistant Guff in tow, Sarah foolishly snags a seemingly light Read more...



The Love Goddess' Cooking School
by Melissa Senate
"Ode to Love, Growing Up, and Italian Food"
Posted December 14, 2010

As a captivating ode to love, truth, growing up, and Italian food, Melissa Senate's THE LOVE GODDESS' COOKING SCHOOL is a hands-down keeper with a unique story and characters that I couldn't help but love. Holly Maguire has been searching for love most of her life, even Read more...



The Transformation Of Things
by Jillian Cantor
"An elegantly moving tale of courage, truth, reality, and love."
Posted December 4, 2010

When Jennifer Levenworth's life begins to crumble around her, the dreams into her loved one's lives begin. Prepare to find a new women's fiction favorite in Jillian Cantor. With a deft and graceful pen, Ms. Cantor introduces us to the easy to relate to Jennifer Levenworth. Muck Read more...



The Princess In His Bed
by Lila DiPasqua
"Lusty retellings readers will love"
Posted September 17, 2010

Luscious, sweetly romantic, and lusty define the spicy retelling of the classic fairy tales that flow from the pen of Lila DiPasqua in THE PRINCESS IN HIS BED: A FIERY TALES COLLECTION. I started reading this collection while sitting at a local winery and found myself happily reading well into Read more...



The Moses Expedition
by Juan Gomez-Jurado
"Creative, timely, realistic, and moving, Juan Gomez-Jurado has another winner on his hands"
Posted September 10, 2010

When I picked up THE MOSES EXPEDITION, the cover with its desert scene, ancient maps, and flames caught my attention. Add in all the praise from well-known authors and I was prepared to be excited, and a little afraid I would be disappointed. Sometimes you never can tell. Thankfully Read more...



Three Nights With A Scoundrel
by Tessa Dare
"A touching conclusion to a trilogy"
Posted September 6, 2010

In this final installment of the Stud Club trilogy, THREE NIGHTS WITH A SCOUNDREL, we get better acquainted with Lily Chatwick and Julian Bellamy, characters first introduced in One Dance with a Duke. Once again, Dare has penned a fast-paced and engrossing romance that had me cheering Read more...



Teia Collier
Teia Collier is an avid reader, writer, crafty mama and Dallas City Editor for a women's e- magazine that covers the intersection of charity and style. A native Texan with a passion for the written word, travel, politics, history and fashion, she is on a mission to explore and experience the best that life has to offer while spreading her own particular version of Southern hospitality. Returned to Texas after spending several years feeding her wanderlust, she loves getting dolled up and partaking in the best of Texas food, shopping, arts and culture. Teia spends her days playing with her kids, freelance writing and trying out recipes from her collection of vintage cookbooks. To contact Teia, please email her at tmbcollier@gmail.com.
Features & Posts
No posts found.