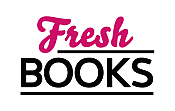 Celebrate June with Great Books!
Reviews
1 - 20 of 187 ( prev | next )
A Bend in the Stars
by Rachel Barenbaum
"Perfect for fans of romance and science!"
Posted June 6, 2019

Russia, 1914. Miri Abramov and her brother Vanya have been raised by their grandmother after their parents' death years before. There is unrest in the country and the Jewish communities are especially at risk. Miri Abramov is now one of few female surgeons, while Vanya is a physicist who dreams Read more...



The Invited
by Jennifer McMahon
"Never build a house on a haunted ground..."
Posted June 6, 2019

Helen and Nate think they have found the perfect spot for building their dream house. What they don't know is that the area is said to have been cursed since a witch was hanged in 1924. At first, life there seems harmonious. They are working together, but slowly things Read more...



We Were Killers Once
by Becky Masterman
"A new twist to one of the most chilling crimes in history."
Posted June 3, 2019

Truman Capote's masterpiece IN COLD BLOOD was based on the brutal killings of a family in Holcomb, Kansas. Perry Smith and Dick Hickok were tried and executed for the killings. But, what if they were not alone? What if there was a third person and he got away? What Read more...



Storm of Locusts
by Rebecca Roanhorse
"Can she save both her friend and the world?"
Posted May 28, 2019

In STORM OF THE LOCUSTS, the sequel to TRAIL OF LIGHTNING, Maggie Hoskie must not only save her friend Kai, but she must also stop a mysterious cult from flooding the world. Maggie sets out together Read more...



Mistress of the Ritz
by Melanie Benjamin
"They share a secret so big that it could destroy their world..."
Posted May 21, 2019

As a big fan of WW2 historical fiction MISTRESS OF THE RITZ was a must read for me. I've previously read THE GIRLS IN THE PICTURE by Melanie Benjamin and it's a fabulous book and I was looking forward to reading a new book by the author. MISTRESS Read more...



Like Lions
by Brian Panowich
"A fabulous sequel to Bull Mountain!"
Posted May 16, 2019

While back I had the opportunity to listen to the audiobook of BULL MOUNTAIN by Brian Panowich, which I really loved, so I was pleased to have the opportunity to read LIKE LIONS. I'm overjoyed Read more...



White Peak
by Ronan Frost
"A dying billionaire gathers a team to find the lost city of Shambhala..."
Posted May 16, 2019

You can't refuse from Greg Rask, a dying billionaire. Rye gets a second chance, and together, with other people that have also been given a second chance by Rask, he is now on a hunt for a miracle cure. Something that will give Rask his own second chance. There Read more...



Park Avenue Summer
by Renee Rosen
"Insightful and entertaining!"
Posted May 7, 2019

As far as I know, have I never read a Cosmopolitan Magazine. It has never been my type of magazine to read. So why did I pick PARK AVENUE SUMMER to read? Well, I've wanted to read something by Renee Rosen for Read more...



Inspection
by Josh Malerman
"What happened to the missing boys?"
Posted May 2, 2019

There is a tower in the forest, far away from civilization. There are boys there called the alphabet boys. Once upon a time, there were twenty- six boys, but two of them were deemed spoiled rotten and they disappeared... J is one of the boys, and he looks at the Read more...



Fire Season
by Stephen Blackmoore
"Eric Carter must stop Quetzalcoatl from burning down LA!"
Posted April 30, 2019

FIRE SEASON is the fourth book in the Eric Carter series and my introduction to the series. Starting with book four may be a bit unwise since that means I've missed a lot of events in Eric Read more...



When We Left Cuba
by Chanel Cleeton
"How far will Beatriz go to revenge the death of her brother?"
Posted April 23, 2019

WHEN WE LEFT CUBA is the fabulous sequel to NEXT YEAR IN HAVANA. The first book told the tale of Elisa Perez and her granddaughter Marisol. In this book, we follow Beatriz Perez as she dreams Read more...



Death of a New American
by Mariah Fredericks
"It's the wedding of the year, but a brutal murder may stop it..."
Posted April 19, 2019

The year is 1912 and ladies maid Jane Prescott is preparing to travel to Long Island with the Benchley family for Louise's upcoming wedding. Louise is marrying William Tyler, whose uncle, Charles Tyler, is New York's Deputy Commissioner. Their wedding will take place at his grand home. Alas Read more...



City of Flickering Light
by Juliette Fay
"Three friends dream of finding fame in Hollywood"
Posted April 16, 2019

Irene Van Beck has had enough of working for a traveling burlesque show. She has a plan, and together with fellow dancer Millie Martin, she is ready to start a new life. Tagging along with them is comedian Henry Weiss, and soon they are off to Hollywood on the next Read more...



Who Slays the Wicked
by C.S. Harris
"Can the brutal murder of a most hated lord be solved?"
Posted April 11, 2019

Sebastian St. Cyr is not especially sad when Lord Ashworth is found brutally murdered. The man was a menace and Sebastian suspects that he was involved with the kidnapping and murder of Street Children. He just couldn't prove anything. And, he couldn't stop his niece Stephanie from marrying Read more...



Gimme Some Sugar
by Molly Harper
"A perfect rom-com with Southern charm!"
Posted April 4, 2019

Lucy Brewer is a young woman who returns home to Lake Sackett, Georgia after the death of her husband. She has decided to raise her young son in her hometown and transform the local meat shop into a bakery. Her best friend since childhood, Duffy McCready, is now divorced from Read more...



The Unquiet Heart
by Kaite Welsh
"Sarah Gilchrist's plight continues..."
Posted April 4, 2019

We were introduced to Sarah Gilchrist in THE WAGES OF SINS and her plight continues in THE UNQUIET HEART. Sarah has always dreamed of becoming a doctor. However, because it's 1893, it is the general Read more...



The Homecoming
by Andrew Pyper
"Who to trust when everyone has secrets?"
Posted March 28, 2019

Aaron and Bridge Quinlan's father has died and they are now traveling to meet their mother and sister Franny at a huge property in the Pacific Northwest to participate in the reading of his will. All of them are confused when they learn that to claim their inheritance, they Read more...



The Night Visitors
by Carol Goodman
"An intriguing, fabulous book!"
Posted March 28, 2019

Alice has taken young Oren and fled an abusive relationship. They arrive in Delphi, NY in the middle of a snowstorm and are taken in by Mattie, a social worker. Mattie breaks all her rules when she brings them home to her instead of a local shelter. But the bad Read more...



Blood Oath
by Linda Fairstein
"Alexandra has to take on a very powerful man who will stop at nothing to get what he wants."
Posted March 26, 2019

Assistant DA Alexandra Cooper is faced with trying to bring down a very powerful man in BLOOD OATH, a man that years ago groomed a young witness in a case. Now Lucy, the young woman, wants the man who used her brought to justice. But, how to prove what really Read more...



Redemption Point
by Candice Fox
"Will Ted finally find redemption?"
Posted March 21, 2019

Two young bartenders are found dead in the Barking Fog Inn and it's up to Crimson Lake's most notorious private detectives to take on the case: disgraced former police detective Ted Conkaffey and convicted murderer Amanda Pharell. Together they will work this case with DI Pip Sweeney. Meanwhile Read more...



Magdalena Johansson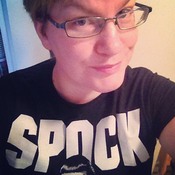 http://bookaholicswede.blogspot.se/
My name is Magdalena and I love to read crime, mystery, thriller, horror, women's fiction, literary fiction, history, sci-fi, fantasy, historical, biographical, non-fiction and graphic novels. My book blog is A Bookaholic Swede (http://bookaholicswede.blogspot.se)
Features & Posts