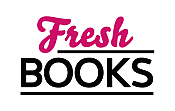 Read some great books in April...you'll be blooming!
Reviews
1 - 20 of 80 ( prev | next )
The Other Lady Vanishes
by Amanda Quick
"THE OTHER LADY VANISHES is a fabulous story about a woman on the run from her past."
Posted April 13, 2018

I first thought that I would start off this review stating that reading Amanda Quick is a guilty pleasure of mine. Then, I thought that I'm not at all guilty about it, vice versa to be honest. However, Quick's books are definitely a pleasure to read. THE OTHER Read more...



The Music of the Deep
by Elizabeth Hall
"The Music of the Deep is a book that has enriched my life for the better."
Posted April 12, 2018

THE MUSIC OF THE DEEP is the kind of book that I felt hooked me right from the very first page. If I could, I would read non-stop until I finished the book, alas I started late in the evening and then had to sleep. I wish more books Read more...



The Echo Killing
by Christi Daugherty
"Engrossing and thrilling to read!"
Posted April 5, 2018

For some reason I have a deep love for books set in the American South. So, when I saw this book, a crime novel set in Savannah, Georgia I just knew I had to read it. So, I was overjoyed when I got the chance to read the book. THE Read more...



Why Kill the Innocent
by C.S. Harris
"On a cold day in London the body of a woman is found..."
Posted April 4, 2018

London, 1814. In one of the coldest winters ever is the body of a woman found in the snow by no other than Hero, the wife of Sebastian St. Cyr, Viscount Devlin. She recognizes the woman as Jane Ambrose, a piano teacher to Princess Charlotte, the only child of the Read more...



The Spirit Photographer
by Jon Michael Varese
"A haunting tale about a woman whose soul will not rest until the truth is out"
Posted April 4, 2018

The Civil War may be over, but it has left a lot of women mourning husbands and sons. This has seen an increase in spiritualism. And in Boston, there is a man, Edward Moody that is said to be able to take your picture and you dearly departed will appear Read more...



The Secret to Southern Charm
by Kristy Woodson Harvey
"Fans of the first book will love this book!"
Posted April 4, 2018

I just want to make a comment about this cover before I review the book. The cover I had on my ebook version of the book was of a woman on a beach stool reading a book. So, you wonder, what's so special about that? Well, on my version Read more...



Queen Anne's Lace
by Susan Wittig Albert
"China Bayles is back in a haunting tale of forbidden love!"
Posted April 4, 2018

China Bayles has a ghost problem. It all starts when she and her friend Ruby Wilcox starts to clean up the loft about their shop Thyme and Seasons. China finds a box of handcrafted lace and old photographs in the loft, but when she is temporary alone in there and Read more...



In Prior's Wood
by G.M. Malliet
"IN PRIOR'S WOOD is a fabulous whodunnit!"
Posted April 4, 2018

I first came in contact with the Max Tudor series when I read the previous book, DEVIL'S BREATH, and I liked it very much. When I got the chance to read IN PRIOR'S WOOD Read more...



Fast Falls the Night
by Julia Keller
"Fast-paced and thrilling!"
Posted March 16, 2018

The story in FAST FALLS THE NIGHT takes place during 24 hours. It all starts with a young woman overdosing on the floor of a gas station bathroom in Acker's Gap. For the police in the town it is one tragic event, but then they got called to another Read more...



The One That Got Away
by Melissa Pimentel
"THE ONE THAT GOT AWAY is a funny rom-com with a catchy dialogue!"
Posted March 16, 2018

THE ONE THAT GOT AWAY is a book that I was interested in reading because I had read that it was a modern retelling of PERSUASION by Jane Austen. I love modern retellings. I usually don't read much contemporary romance fiction, but I have a weakness for retellings so Read more...



Dead Man's Blues
by Ray Celestin
"Bootleggers, jazz, murder, and a lost heiress..."
Posted March 9, 2018

DEAD MAN'S BLUES stunning cover and intriguing blurb made me eager to read the book. I have not read THE AXEMAN, the first book in this series, but that didn't concern me much since Read more...



Breaking Point
by Allison Brennan
"BREAKING POINT is an intense book that will grab your interest from the very first page!"
Posted March 7, 2018

BREAKING POINT is the second book I have read by Allison Brennan and the first solo Lucy Kincaid book. The book I read previously was SHATTERED in the Max Revere series, but Lucy Kincaid Read more...



Undiscovered Country
by Kelly O'Connor McNees
"UNDISCOVERED COUNTRY is one of those books that will stay with me"
Posted March 7, 2018

UNDISCOVERED COUNTRY is actually the third fictional account I have read about Lorena "Hick" Hickok and Eleanor Roosevelt. And, I would, without any problems, read at least three more. I find both women fascinating to read about and I like reading new books that take a different look at their Read more...



The Atomic City Girls
by Janet Beard
"In Oak Ridge, silence is golden"
Posted February 27, 2018

THE ATOMIC CITY GIRLS by Janet Beard takes place during the last part of WW2 when several lives collide in Oak Ridge, Tennessee, the city that doesn't exist, at least not officially. For eighteen-year-old June Walker, the prospect of working at Oak Ridge is a chance to Read more...



Shadowsong
by S. Jae-Jones
"Shadowsong is a beautifully written story that makes you wish for magic in the world..."
Posted February 27, 2018

I just knew that I had to read this book when I first saw it. I read WINTERSONG, the first book in this duology last year and I absolutely loved it. The story, the writing was top-notch Read more...



The Beach at Painter's Cove
by Shelley Noble
"A family drama about past transgressions and forgiveness"
Posted February 25, 2018

THE BEACH AT PAINTER'S COVE by Shelley Noble is a tale about the Whitaker family, of a summer when truths are revealed and feuds are addressed. It all starts with Issy's sister, Vivianne, leaving her children at the Muses by the Sea, the Whitaker family's Connecticut mansion Read more...



Emma in the Night
by Wendy Walker
"Fabulous and chilling thriller!"
Posted February 25, 2018

As a big thriller fan, the blurb for EMMA IN THE NIGHT by Wendy Walker intrigued me. Two sisters, Cass and Emma, both go missing and are gone for three years until Cass, the younger sister comes back, and all she says to her family and the FBI is find Read more...



Within the Sanctuary of Wings
by Marie Brennan
"Lady Isabella Trent last memoir will reveal what she discovered in Scirland..."
Posted February 21, 2018

First, I want to say that I haven't read any of the previous books in The Memoirs of Lady Trent series. However, it has been one that I have been curious about for some time. As a fantasy fan can't Read more...



Don't Look for Me
by Mason Cross
"DON'T LOOK FOR ME is a page-turning thriller!"
Posted February 21, 2018

Carter Blake gets an email from a concerned neighbor of a couple that has gone missing and the cops are not doing a thing to find them since they don't suspect a crime has been committed. In their opinion have they left of their own free will. All that Read more...



Mothers and Other Strangers
by Gina Sorell
"A woman's search for the truth takes her all the way from Canada to Africa"
Posted February 16, 2018

To be honest, I thought MOTHERS AND OTHER STRANGERS was a thriller. At least that is the feeling I got from the book's blurb. The first thing the blurb says about the book is: "My father proposed to my mother at gunpoint when she was nineteen, and knowing that Read more...



Magdalena Johansson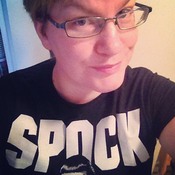 http://bookaholicswede.blogspot.se/
My name is Magdalena and I love to read crime, mystery, thriller, horror, women's fiction, literary fiction, history, sci-fi, fantasy, historical, biographical, non-fiction and graphic novels. My book blog is A Bookaholic Swede (http://bookaholicswede.blogspot.se)
Features & Posts