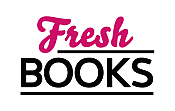 Great March books to "roar" about!
Reviews
1 - 20 of 33 ( prev | next )
The Crow Trap
by Ann Cleeves
"Ann Cleeves really knows how to write a good story!"
Posted March 15, 2017

As a long time fan of Ann Cleeves Shetland series does it feel a bit odd to admit that it has taken me this long time to read a book from her Vera Stanhope series. Especially since I have seen the TV series and like it Read more...



Wintersong
by S. Jae-Jones
"Wintersong is a magical book that will spellbind you!"
Posted March 10, 2017

WINTERSONG by S. Jae-Jones is a book I have wanted to read since the first time I laid eyes on the cover and read the blurb. Yes, even, despite the fact that it's young adult, a genre that I don't often read, did I feel the need Read more...



I See You
by Claire Mackintosh
"A paranoid and intriguing story!"
Posted March 5, 2017

Clare Mackintosh's debut book I LET YOU GO was a real hit when it was published. I read the book earlier this year and I liked it; however, it was not a favorite book of mine when it came Read more...



The Girl from Rawblood
by Catriona Ward
"If you love reading Gothic historical mystery novels will you love this book!"
Posted February 22, 2017

When it comes to horror a Gothic tale has something that with all likelihood always will appeal to me. Add a mysterious family haunted by an entity just called "her" and I'm sold. THE GIRL FROM RAWBLOOD instantly appealed to me with its fascinating cover and interesting description. Iris Read more...



The Trapped Girl
by Robert Dugoni
"Who is the girl in the crab pot? That's up to Tracy Crosswhite to find out!"
Posted January 23, 2017

THE TRAPPED GIRL is the fourth book in Tracy Crosswhite series and in this book she has to find out the identity of a girl found dead in a crab pot, and also find the person who has Read more...



Plaid and Plagiarism
by Molly MacRae
"A cozy murder mystery book that takes the reader to Scotland and not much further!"
Posted January 10, 2017

Two old friends, Janet and Christine, together with Janet's daughter Tallie and Summer, Tallie's former college roommate, have decided to take over Yon Bonnie Books in Scotland. They all need a change in their lives and they think running a bookstore will be perfect. However, they are off Read more...



The Man Who Fell from the Sky
by Margaret Coel
"Murder and the historical angle with Butch Cassidy and Sundance Kid will thrill you!"
Posted January 7, 2017

THE MAN WHO FELL FROM THE SKY is book 19 in the Wind River Reservation series and it's also the first book I have read in the series. And, as a newbie must I say that I Read more...



I Am Providence
by Nick Mamatas
"A book perfect for Lovecraft fans!"
Posted January 5, 2017

I have never read a story by H. P. Lovecraft. However, I have seen movies based on his books or ideas from his books and I do love reading Lovecraftian books, probably because I love horror and especially monsters. The description and the fantastic cover made me keen to read Read more...



The 7th Canon
by Robert Dugoni
"If like me you love the 80s you'll love this thriller!"
Posted January 4, 2017

I have read all the Tracy Crosswhite books by Robert Dugoni that have been published and I really like the series. So, when I saw this book by Robert Dugoni I just had to read it while I Read more...



Chasing Shadows
by Karen Harper
"A fast, if not predictable, suspense"
Posted November 29, 2016

I read THE ROYAL NANNY by Karen Harper just a little while ago and I found it a fantastic book. So, naturally I was curious to see how her other books would be. Now, romantic suspense is normally not a genre I chose to read that very often, but, I Read more...



Heiress of Collinwood
by Lara Parker
"Heiress of Collinwood is an engrossing page-turner!"
Posted November 29, 2016

It's actually a bit strange how I looked forward to reading this book when it showed up in a package the other day. I mean I have only seen the movie version which was OK (I would love to see a non-Tim-Burton DARK SHADOW movie Read more...



The Night Bell
by Inge Ash Wolfe
"The Night Bell is such an interesting and sad book!"
Posted November 28, 2016

Bones of murdered children are found on land where the remains of a country foster home stand. The land is now being developed and fear grew when residents are getting killed after the bones are found. Hazel Micallef is reminded of her brother Alan, who for the first 10 years Read more...



The French War Bride
by Robin Wells
"A deeply moving WW2 novel!"
Posted November 19, 2016

I had no idea this was part of a series when I started to read this book, but as far as I know is the books not linked to each other than that they take place in the town of Wedding Tree. All I knew was that I wanted to Read more...



The Dollmaker
by Mary Burton
"Dollmaker is perfect for fans of romantic suspense"
Posted November 15, 2016

Mary Burton is an author that I've been curious to try out, but I've also been a bit cautious since romantic suspense is a genre that I've had some problem with, often it's too much romance and too little suspense for my taste and with flat Read more...



The Invisible Library
by Genevieve Cogman
"The Invisible Library is a charming and engrossing book!"
Posted October 18, 2016

THE INVISIBLE LIBRARY is a book that I've been curious to read for a while now and I was quite happy when I got the chance to read it. I mean how can you not, if you are a bookworm, find the description of the book tantalizing? A Library Read more...



Night and Day
by Iris Johansen
"A daring rescue mission takes Eve and the rest of the gang all the way to Russia!"
Posted August 21, 2016

Forensic sculptor Eve Duncan must, in the final book in the trilogy, save young Cara Delaney who has been kidnapped. The situation is grim, Cara's kidnapper is her own mother, Natalie, who is behind several murders and who wouldn't hesitate to have her own child killed. Will Eve Read more...



Baby Doll
by Hollie Overton
"BABY DOLL thrills, fascinates and grabs you by the throat!"
Posted July 17, 2016

Lily was kidnapped when she was 16 years old and grew from teenager to an adult in a small basement prison in a cabin. Her daughter Skye has never been outside. Then, one day her Lily's captor leaves the deadbolt on the door unlocked and they manage to escape Read more...



The Hatching
by Ezekiel Boone
"They are coming..."
Posted June 25, 2016

A couple of American tourists are in Peru when they are suddenly attacked by a black skittering mass that devours them whole. One of the gets away...or did he? Meanwhile unusual seismic patterns register in earthquake lab in India and an American FBI agent has to deal with a Read more...



Redemption Road
by John Hart
"A mind blowing story!"
Posted June 15, 2016

A young boy awaits the release of the man that killed his mother. A detective must face the consequences of her actions during a brutal shooting. A shooting that brings back memories of the past to her. And, a cop is finally released after spending thirteen years in prison for Read more...



Twain's End
by Lynn Cullen
"Reading this book opened my eyes to the man behind the pseudonym Mark Twain"
Posted June 8, 2016

TWAIN'S END is a fictional account of the relationship between Mark Twain / Samuel Clemens and his secretary Isabel Lyon based on Isabel Lyon's diary, Twain's writings, and letters. The book starts off in 1909 with a visit from Helen Keller, her teacher Anne Sullivan Macy and husband Read more...



Magdalena Johansson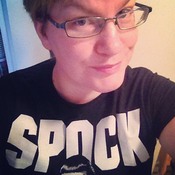 http://bookaholicswede.blogspot.se/
My name is Magdalena and I love to read crime, mystery, thriller, horror, women's fiction, literary fiction, history, sci-fi, fantasy, historical, biographical, non-fiction and graphic novels. My book blog is A Bookaholic Swede (http://bookaholicswede.blogspot.se)
Features & Posts