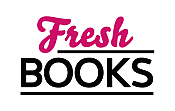 No fooling, it's April books!
Reviews
1 - 20 of 176 ( prev | next )
Death of a New American
by Mariah Fredericks
"It's the wedding of the year, but a brutal murder may stop it..."
Posted April 19, 2019

The year is 1912 and ladies maid Jane Prescott is preparing to travel to Long Island with the Benchley family for Louise's upcoming wedding. Louise is marrying William Tyler, whose uncle, Charles Tyler, is New York's Deputy Commissioner. Their wedding will take place at his grand home. Alas Read more...



City of Flickering Light
by Juliette Fay
"Three friends dream of finding fame in Hollywood"
Posted April 16, 2019

Irene Van Beck has had enough of working for a traveling burlesque show. She has a plan, and together with fellow dancer Millie Martin, she is ready to start a new life. Tagging along with them is comedian Henry Weiss, and soon they are off to Hollywood on the next Read more...



Who Slays the Wicked
by C.S. Harris
"Can the brutal murder of a most hated lord be solved?"
Posted April 11, 2019

Sebastian St. Cyr is not especially sad when Lord Ashworth is found brutally murdered. The man was a menace and Sebastian suspects that he was involved with the kidnapping and murder of Street Children. He just couldn't prove anything. And, he couldn't stop his niece Stephanie from marrying Read more...



Gimme Some Sugar
by Molly Harper
"A perfect rom-com with Southern charm!"
Posted April 4, 2019

Lucy Brewer is a young woman who returns home to Lake Sackett, Georgia after the death of her husband. She has decided to raise her young son in her hometown and transform the local meat shop into a bakery. Her best friend since childhood, Duffy McCready, is now divorced from Read more...



The Unquiet Heart
by Kaite Welsh
"Sarah Gilchrist's plight continues..."
Posted April 4, 2019

We were introduced to Sarah Gilchrist in THE WAGES OF SINS and her plight continues in THE UNQUIET HEART. Sarah has always dreamed of becoming a doctor. However, because it's 1893, it is the general Read more...



The Homecoming
by Andrew Pyper
"Who to trust when everyone has secrets?"
Posted March 28, 2019

Aaron and Bridge Quinlan's father has died and they are now traveling to meet their mother and sister Franny at a huge property in the Pacific Northwest to participate in the reading of his will. All of them are confused when they learn that to claim their inheritance, they Read more...



The Night Visitors
by Carol Goodman
"An intriguing, fabulous book!"
Posted March 28, 2019

Alice has taken young Oren and fled an abusive relationship. They arrive in Delphi, NY in the middle of a snowstorm and are taken in by Mattie, a social worker. Mattie breaks all her rules when she brings them home to her instead of a local shelter. But the bad Read more...



Blood Oath
by Linda Fairstein
"Alexandra has to take on a very powerful man who will stop at nothing to get what he wants."
Posted March 26, 2019

Assistant DA Alexandra Cooper is faced with trying to bring down a very powerful man in BLOOD OATH, a man that years ago groomed a young witness in a case. Now Lucy, the young woman, wants the man who used her brought to justice. But, how to prove what really Read more...



Redemption Point
by Candice Fox
"Will Ted finally find redemption?"
Posted March 21, 2019

Two young bartenders are found dead in the Barking Fog Inn and it's up to Crimson Lake's most notorious private detectives to take on the case: disgraced former police detective Ted Conkaffey and convicted murderer Amanda Pharell. Together they will work this case with DI Pip Sweeney. Meanwhile Read more...



The Malta Exchange
by Steve Berry
"Cotton Malone is on the hunt for a document that could change history..."
Posted March 21, 2019

Ex-Justice Department operative, Cotton Malone has traveled to Lake Como, Italy in the hunt for some legendary letters between Winston Churchill and Benito Mussolini that disappeared at Mussolini's death. It is said that these letters could re-write history if they were ever found. However, for Malone will Read more...



The Last Year of the War
by Susan Meissner
"A heartbreaking story about a young girl's experiences in 1940s America..."
Posted March 21, 2019

Elise Sontag's life changes drastically in 1943 is sent, together with her family to an internment camp in Texas. Her father, who has been a legal US citizen for almost twenty years, is accused of being a Nazi sympathizer. Elise meets Mariko Inoue, a Japanese-American girl at the Read more...



A Dangerous Collaboration
by Deanna Raybourn
"Veronica Speedwell is back to solve the mystery of a missing bride..."
Posted March 17, 2019

Veronica Speedwell is back in a new adventure where she has to solve the mystery of a bride that disappeared after the wedding. Together with her colleague Stoker and his brother are they guests on a remote island off the tip of Cornwall. And, all the other guests on the Read more...



The Good Detective
by John McMahon
"A truly well-written Southern crime story!"
Posted March 17, 2019

Detective P.T. Marsh has been on a downward spiral since the deaths of his wife and son, mostly drinking his life away. Now he may have killed someone... He's just not sure because he can't remember much from the night before, only that he helped an exotic Read more...



American Princess
by Stephanie Marie Thornton
"A must-read book about the president's daughter, Alice Roosevelt!"
Posted March 12, 2019

Alice Roosevelt, the oldest daughter of Theodore Roosevelt, was only two days old when her mother died. Her father was unable to cope with the situation of his wife's death and handed over Alice to his sister Anna. He would later remarry and father several more children. Alice meanwhile Read more...



A Beautiful Corpse
by Christi Daugherty
"A young woman is killed and it's up to Harper to figure out who killed her..."
Posted March 12, 2019

A young woman is killed in the downtown of Savannah and for crime reporter Harper McClain this murder is especially brutal. She knows the victim; she worked at the bar where Harper's best friend is working. For Harper, it becomes personal to find the killer, but there are no Read more...



The Last Woman in the Forest
by Diane Les Becquets
"A thrilling novel about the hunt for a serial killer in northern Alberta..."
Posted March 7, 2019

Marian Engström loves working with rescue dogs to help protect endangered wildlife. In a new assignment to northern Alberta, Marian is assigned to work with Tate, who she eventually falls in love with. But months later on a different assignment, Marian is blindsided when she learns Tate has been Read more...



The Perfect Alibi
by Phillip Margolin
"An entertaining legal thriller..."
Posted March 7, 2019

An up-and-coming local college athlete is accused and sent to prison for rape, with DNA evidence to prove it. However, soon after another rape occurs, and the same DNA is found. How can this be? No person, unless they are identical twins, can have the same DNA. And Read more...



The Huntress
by Kate Quinn
"The hunt for an elusive Nazi killer is on..."
Posted February 28, 2019

THE HUNTRESS is the story about Nina Markova, an female Russian bomber pilot that has joined forces with Ian Graham an English journalist to hunt down a deadly Nazi murderess known as the Huntress. The Huntress managed to get away after several heinous Read more...



Gone by Midnight
by Candice Fox
"One boy goes missing and there is no trace after him..."
Posted February 20, 2019

I LOVE this series! When I got the chance to read GONE BY MIDNIGHT didn't I hesitate, I had to read it straight away. And WOW! The first book was great, the Read more...



American Duchess
by Karen Harper
"American Duchess is a must read if you love historical fiction"
Posted February 20, 2019

AMERICAN DUCHESS tells the fictional story of Consuelo Vanderbilt. In 1895 Consuelo wed the Duke of Marlborough. This was not a love match; she was already in love with another man. She only went to the altar after being bullied relentlessly by her mother, Alva. The marriage was a business Read more...



Magdalena Johansson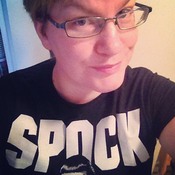 http://bookaholicswede.blogspot.se/
My name is Magdalena and I love to read crime, mystery, thriller, horror, women's fiction, literary fiction, history, sci-fi, fantasy, historical, biographical, non-fiction and graphic novels. My book blog is A Bookaholic Swede (http://bookaholicswede.blogspot.se)
Features & Posts