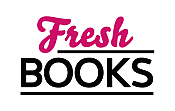 Hearts and Love, great reads in February
Reviews
1 - 20 of 63 ( prev | next )
Within the Sanctuary of Wings
by Marie Brennan
"Lady Isabella Trent last memoir will reveal what she discovered in Scirland..."
Posted February 21, 2018

First, I want to say that I haven't read any of the previous books ináThe Memoirs of Lady Trent series. However, it has been one that I have been curious about for some time. As a fantasy fan can't Read more...



Don't Look for Me
by Mason Cross
"DON'T LOOK FOR ME is a page-turning thriller!"
Posted February 21, 2018

Carter Blake gets an email from a concerned neighbor of a couple that has gone missing and the cops are not doing a thing to find them since they don't suspect a crime has been committed. In their opinion have they left of their own free will. All that Read more...



Mothers and Other Strangers
by Gina Sorell
"A woman's search for the truth takes her all the way from Canada to Africa"
Posted February 16, 2018

To be honest, I thought MOTHERS AND OTHER STRANGERS was a thriller. At least that is the feeling I got from the book's blurb. The first thing the blurb says about the book is: "My father proposed to my mother at gunpoint when she was nineteen, and knowing that Read more...



The LightKeeper's Daughters
by Jean E. Pendziwol
"A stunning tale about two sisters' fate on an isolated island"
Posted February 16, 2018

THE LIGHTKEEPER'S DAUGHTERS is a book that I felt from the beginning was just my kind of book. I love books with dual storylines. Also, I was quite taken with the cover and blurb. THE LIGHTKEEPER'S DAUGHTERS is about two twin sisters that were born at the beginning Read more...



Indigo
by Charlaine Harris, Kelley Armstrong, Christopher Golden, Cherie Priest, Tim Lebbon, Jonathan Maberry, James Moore, Kat Richardson, Seanan McGuire
"Life as a superhero has never been this hard..."
Posted February 15, 2018

INDIGO is a book about reporter Nora Hester who has a secret identity as Indigo. Indigo is a vigilante that uses shadows to travel and fight evil by making weapons out of shadows. She primarily fights the members of Children of Phonos. When children are being killed in New York Read more...



The Painted Queen
by Joan Hess, Elizabeth Peters
"An adventure story with assassins, suspicious characters, and more..."
Posted February 15, 2018

I was thrilled for the chance to read THE PAINTED QUEEN. Before I started to read this book I didn't know that this is the last book in the Amelia Peabody series. Elizabeth Peters never Read more...



The Lost Season of Love and Snow
by Jennifer Laam
"A passionate love story that captures the heart"
Posted February 1, 2018

First I want to say that I really need to read EVGENY ONEGIN. I've seen the movie with Ralph Fiennes and Liv Tyler and it's a fabulous movie. And, I own the book. I just haven't read it. However, after reading this book I truly need to Read more...



The Cottingley Secret
by Hazel Gaynor
"A magical story!"
Posted January 28, 2018

THE COTTINGLEY SECRET is the first book I have read by Hazel Gaynor. I was intrigued by the idea of the book, about the cousins that took the Cottingley photographs of fairies (you can google Cottingley fairies to see the photographs yourself, they are added at the end of the Read more...



The Cafe by the Sea
by Jenny Colgan
"A wonderful mix of humor, romance, but also sadness"
Posted January 28, 2018

Flora swore she would never go back home to Mure, the little Scottish island where she grew up. Instead, she settled in London, working and enjoys the life there. Well, enjoy is a bit far-fetched, but she has a great friend, Kai, at work and a crush on her Read more...



The Spring Girls
by Anna Todd
"If you like reading a contemporary take of a classic, The Spring Girls is for you!"
Posted January 13, 2018

I think it's very brave to take on a beloved classic and do a modern remake. Personally, I was curious to see how Anna Todd's version would turn out to be. I have not read the original novel, only seen movie versions, so I do not have to Read more...



The Paris Secret
by Karen Swan
"A gripping and tragic story"
Posted November 27, 2017

THE PARIS SECRET is such a fabulous book. From the start, the story engrossed me as Flora, a fine art agent from London, arrived in Paris together with her boss to visit an apartment that has been locked since World War II. What secrets does the apartment have? Why has Read more...



Mind Game
by Iris Johansen
"Jane MacGuire has to fight to save the life of a young girl in danger..."
Posted November 21, 2017

The Eve Ducan series is a new favorite of mine. MIND GAME is book 22 in the series and pulls focuses to Jane MacGuire and Seth Caleb. I love when Iris Johansen lets other characters take the front Read more...



Shattered
by Allison Brennan
"Shattered is both thrilling and heartbreaking to read"
Posted September 26, 2017

I did know before I started to read this book that it was the latest book in the Max Revere series. What I did not know that this was a crossover with Allison Brennan's series about Read more...



Bone Box
by Faye Kellerman
"Peter Decker and Rina Lazarus are back and this time must they stop a serial killer..."
Posted September 15, 2017

It's probably not wise to start a new book series with the latest book, especially when it's the 24th book in the series. However, that's my special talent, and sometimes it works and sometimes it doesn't Read more...



A Darkness Absolute
by Kelley Armstrong
"Thrilling and surprising!"
Posted August 19, 2017

Kelley Armstrong's CITY OF THE LOST was a book did not really live up to my expectations. I hoped for a more thrilling story. However, that didn't mean that I didn't like the book, but after waiting a year to read it and really looking forward to Read more...



The Himalayan Codex
by J.R. Finch, Bill Schutt
"A thrilling adventure about a discovery that could change the future for mankind"
Posted August 9, 2017

It's the year 1946 and Captain R. J. MacCready is assigned to a new case. He's off to the Himalayas with a team to investigate some newly found mammoth bones. But, this is just a cover story. What he's really doing is investigating an ancient codex that Read more...



The Kill Society
by Richard Kadrey
"Sandman Slim has to fight his way to get back to the living..."
Posted August 9, 2017

Urban Fantasy is a favorite genre of mine and the Sandman Slim series felt like just the series for me. Now, this is book nine and perhaps it's not wise to start a series with a book so far Read more...



The Wages of Sin
by Kaite Welsh
"A compelling story about one woman's struggle for justice in Victorian Scotland"
Posted July 30, 2017

THE WAGES OF SIN is a historical fiction that has just the right ingredients for me. We have a strong heroine with a past that haunts her, a murder mystery and just the right amount of romance, which for me is pretty little. I love it when you can feel Read more...



The Most Beautiful Woman in Florence
by Alyssa Palombo
"If you love historical fiction will you love reading this book!"
Posted July 17, 2017

The gorgeous cover of THE MOST BEAUTIFUL WOMAN IN FLORANCE caught my eyes a couple of months ago and the book's description about the muse of Botticelli who inspired him to paint The Birth of Venus sounded very intriguing. I love reading historical fiction about real people and I Read more...



Knife Creek
by Paul Doiron
"A thrilling and tragic new case for game warden Mike Bowditch"
Posted June 26, 2017

KNIFE CREEK is book eight in the Mike Bowditch series and together with his girlfriend Stacey, Mike is tasked with shooting some wild boars that are tearing up the forest and the farms. But, they make an awful Read more...



Magdalena Johansson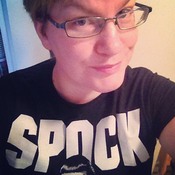 http://bookaholicswede.blogspot.se/
My name is Magdalena and I love to read crime, mystery, thriller, horror, women's fiction, literary fiction, history, sci-fi, fantasy, historical, biographical, non-fiction and graphic novels. My book blog is A Bookaholic Swede (http://bookaholicswede.blogspot.se)
Features & Posts