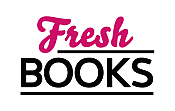 December brings fabulous reads!
Reviews
1 - 20 of 53 ( prev | next )
The Paris Secret
by Karen Swan
"A gripping and tragic story"
Posted November 27, 2017

THE PARIS SECRET is such a fabulous book. From the start, the story engrossed me as Flora, a fine art agent from London, arrived in Paris together with her boss to visit an apartment that has been locked since World War II. What secrets does the apartment have? Why has Read more...



Mind Game
by Iris Johansen
"Jane MacGuire has to fight to save the life of a young girl in danger..."
Posted November 21, 2017

The Eve Ducan series is a new favorite of mine. MIND GAME is book 22 in the series and pulls focuses to Jane MacGuire and Seth Caleb. I love when Iris Johansen lets other characters take the front Read more...



Shattered
by Allison Brennan
"Shattered is both thrilling and heartbreaking to read"
Posted September 26, 2017

I did know before I started to read this book that it was the latest book in the Max Revere series. What I did not know that this was a crossover with Allison Brennan's series about Read more...



Bone Box
by Faye Kellerman
"Peter Decker and Rina Lazarus are back and this time must they stop a serial killer..."
Posted September 15, 2017

It's probably not wise to start a new book series with the latest book, especially when it's the 24th book in the series. However, that's my special talent, and sometimes it works and sometimes it doesn't Read more...



A Darkness Absolute
by Kelley Armstrong
"Thrilling and surprising!"
Posted August 19, 2017

Kelley Armstrong's CITY OF THE LOST was a book did not really live up to my expectations. I hoped for a more thrilling story. However, that didn't mean that I didn't like the book, but after waiting a year to read it and really looking forward to Read more...



The Himalayan Codex
by Bill Schutt, J.R. Finch
"A thrilling adventure about a discovery that could change the future for mankind"
Posted August 9, 2017

It's the year 1946 and Captain R. J. MacCready is assigned to a new case. He's off to the Himalayas with a team to investigate some newly found mammoth bones. But, this is just a cover story. What he's really doing is investigating an ancient codex that Read more...



The Kill Society
by Richard Kadrey
"Sandman Slim has to fight his way to get back to the living..."
Posted August 9, 2017

Urban Fantasy is a favorite genre of mine and the Sandman Slim series felt like just the series for me. Now, this is book nine and perhaps it's not wise to start a series with a book so far Read more...



The Wages of Sin
by Kaite Welsh
"A compelling story about one woman's struggle for justice in Victorian Scotland"
Posted July 30, 2017

THE WAGES OF SIN is a historical fiction that has just the right ingredients for me. We have a strong heroine with a past that haunts her, a murder mystery and just the right amount of romance, which for me is pretty little. I love it when you can feel Read more...



The Most Beautiful Woman in Florence
by Alyssa Palombo
"If you love historical fiction will you love reading this book!"
Posted July 17, 2017

The gorgeous cover of THE MOST BEAUTIFUL WOMAN IN FLORANCE caught my eyes a couple of months ago and the book's description about the muse of Botticelli who inspired him to paint The Birth of Venus sounded very intriguing. I love reading historical fiction about real people and I Read more...



Knife Creek
by Paul Doiron
"A thrilling and tragic new case for game warden Mike Bowditch"
Posted June 26, 2017

KNIFE CREEK is book eight in the Mike Bowditch series and together with his girlfriend Stacey, Mike is tasked with shooting some wild boars that are tearing up the forest and the farms. But, they make an awful Read more...



Sidney Chambers and the Persistence of Love
by James Runcie
"Time passes for Sidney Chambers, but the cases stay familiar"
Posted June 23, 2017

I discovered this book series thanks to the TV series GRANTCHESTER and this is the third book I have read, and since this is book sixth have I Read more...



A Death by Any Other Name
by Tessa Arlen
"A historical mystery set among rose breeders in the English countryside"
Posted June 20, 2017

As a big fan of historical mystery books have I been curious about the Lady Montfort Mystery series. So, when I got the chance to read the third book in the series, A DEATH BY ANY OTHER NAME Read more...



Sawbones
by Melissa Lenhardt
"SAWBONES is a gritty and intriguing Western"
Posted June 15, 2017

I have to admit that I was actually a bit stunned on how brutal this book turned out to be. I was hopeful that it would not be too romanticized, but I had not expected to be almost traumatized by it. The story starts off with Dr. Catherine Bennett having Read more...



The Girl Who Knew Too Much
by Amanda Quick
"A murder mystery story set in the 30s California among the stars of Hollywood!"
Posted June 4, 2017

I have to admit that I'm quite besotted with this cover. I like how different it is, the crisscrossing of colorful squares over the image of the girl and I love the combination of the colors. Now, you should not choose a book just because of the cover, but Read more...



Cold Earth
by Ann Cleeves
"A thrilling page-turner that keeps you guessing between suspects until the end"
Posted May 22, 2017

Wow, what a book. I have read every single one of the books in the Shetland series, but COLD EARTH, book seven, is my favorite so far. The story is intriguing and perplexing and I especially enjoyed the Read more...



Devil's Breath
by G.M. Malliet
"Film star Margot Browne is murdered and it's up to Max Tudor to solve the crime..."
Posted May 22, 2017

DEVIL'S BREATH is the first book I have read by G.M. Malliet. And, thus is this the first book I have read in the Max Tudor series. However, despite being the sixth book was it was Read more...



The Dastardly Miss Lizzie
by Viola Carr
"Steampunk at its finest!"
Posted May 7, 2017

THE DASTARDLY MISS LIZZIE is book three in the Electric Empire series. For those of you that are unfamiliar with this series the books are about Dr. Eliza Jekyll/Miss Lizzie Hyde. Yes, they are the same person Read more...



The Devil Crept In
by Ania Ahlborn
"A creepy and mysterious tale..."
Posted April 16, 2017

THE DEVIL CREPT IN is a creepy story about a young boy who discovers that there is something or someone hiding out in the woods in a rundown house. Or is it really so? Stevie Clark has been plagued with awful visions for years, seeing things that aren't there Read more...



Where the Dead Lie
by C.S. Harris
"Where the Dead Lie is by far the darkest tale in this series so far..."
Posted April 4, 2017

WHERE THE DEAD LIE is book 12 in the Sebastian St. Cyr series. I I have to admit that this series is one of my favorites, as I have read all twelve books in the series. So, I Read more...



A Bridge Across the Ocean
by Susan Meissner
"Two war brides travel to America, but only one of them will disembark..."
Posted March 30, 2017

A BRIDGE ACROSS THE OCEAN by Susan Meissner is a wartime mystery novel about two women who have both gone through much during the war and are going to America on RMS Queen Mary as war brides. Simone Deveraux lost her father and brother who both got shot for being Read more...



Magdalena Johansson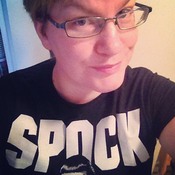 http://bookaholicswede.blogspot.se/
My name is Magdalena and I love to read crime, mystery, thriller, horror, women's fiction, literary fiction, history, sci-fi, fantasy, historical, biographical, non-fiction and graphic novels. My book blog is A Bookaholic Swede (http://bookaholicswede.blogspot.se)
Features & Posts