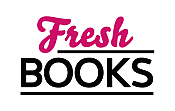 Sweet Romance + Thrilling Intrigue = February Best Reads
Reviews
Deadly Silence
by Rebecca Zanetti
"Silently Delighted"
Posted May 30, 2017

Rebecca Zanetti has done it again. Not only has she written a novel the reader won't be able to put down, but she also introduced new characters with the same intensity and passion as in her previous works. In this first installment of her new Read more...



Tryst
by S.L. Jennings
"Tryst, Tryst, Tryst!!"
Posted February 17, 2016

TRYST by S. L. Jennings is the latest installment of the Sexual Education series and is a first person account of what happens when one's fantasies comes true and the ramifications that go along with it. Heidi DuCane is a happily married alpha female with a lust Read more...



Without Restraint
by Angela Knight
"Surprisingly Erotic"
Posted November 4, 2015

Angela Knight's WITHOUT RESTRAINT is a tale of sensuality, eroticism, and mystery. Knight weaves together a beautiful relationship between a Dominant and his submissive interwoven around a scintillating murder plot. The characters are invitingly consistent in structure and likability. Although someone new to reading about the BDSM culture may Read more...



Melanie Jackson
Features & Posts
No posts found.
No comments posted.