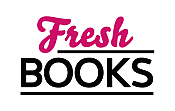 Start your holiday reads in November
Reviews
Playing Dirty
by HelenKay Dimon
"Action Packed, Filled with Twists, Turns, and a Race against the Clock"
Posted February 12, 2015

Ford Decker, former CIA agent now working for a deep black company Alliance, is trying to desperately chase down a vial of toxin that has gone missing, along with the lab employee who created the toxin. Posing as an IT tech, Ford cozies up to Shay, the cousin of the Read more...



Beyond Limits
by Laura Griffin
"Page turning, nail biting thriller that is extremely difficult to put down"
Posted January 27, 2015

US Navy Seal Derek Vaughn and his team are on a mission to uncover critical intelligence regarding a terroristic plot against the United States. While the mission is a success and the intelligence is retrieved, it does so at great cost -- the life of a fellow Seal. The loss devastates Read more...



It's A Wonderful Fireman
by Jennifer Bernard
"The perfect ending to a wonderful fire fighter romance series"
Posted January 10, 2015

For Dean Mulligan, Christmas is a holiday to avoid. Growing up in a series of foster homes, it was never a very special day for him and now he would prefer to work than to celebrate. Lizzie Breen is the sister of one of the firefighters that Mulligan works with Read more...



Rules of Protection
by Alison Bliss
"A fantastic, humorous, relaxing book that willhave you laughing out loud from the very beginning"
Posted January 1, 2015

All Emily Foster wanted to do for her birthday was to let her hair down and have some fun. She and her friends go out to a club to celebrate and she accidentally witnesses something that will change her life forever. As she flees the scene, she literally runs in Read more...



Pretty Shameless
by Jodi Linton
"A hilarious, fast, fun read filled with twists and turns and a touch a mystery"
Posted January 1, 2015

What do you get when you combine a headstrong snarky, female Deputy Sherriff and a hot-tempered, temperamental Texas Ranger? Spontaneous combustion. PRETTY SHAMELESS continues the saga of Deputy Laney Biggs and Texas Ranger Gunner Wilson. Laney's cousin, Wyatt, has been arrested for murder and it is up to Read more...



Twice in a Blue Moon
by Cate Masters
"A story that will warm your heart on a cold winter day"
Posted January 1, 2015

Is love strong enough to outlast death? For the last three years, Melanie Michaels has chased extreme adventure on her reality show, hoping for a feeling of closeness to her former fiancée who has died. Her latest adventure has taken her to the Swedish Lapland, the very place that Read more...



Playing With the Drummer
by Robin Covington
"Sweet rockstar forgiveness romance that will leave you with waarm feelings and a smile after reading"
Posted December 30, 2014

Can a mistake that is made five years prior continue to haunt, even if you are no longer the person you were five years ago? Lita Matthews is a reporter assigned to cover the human interest portion of the wedding of her best friend, Callie Hanover, to rock star Jake Read more...



Hell or High Water
by Jerrie Alexander
"Fast paced, action packed, cannot put down thriller that will keep you guessing until the very end"
Posted December 26, 2014

Kay Taylor is an investigator for the Dallas child Protective Services. She will do anything to protect the children she watches over. When one of those children dies supposedly by her own hand, Kay's instincts tell her otherwise. As she begins to investigate, someone will do anything to protect Read more...



Not Quite Forever
by Catherine Bybee
"An emotionally charged story that grab your attention from the first scene to the very last"
Posted December 26, 2014

Have you ever really wanted a true glimpse into the life of a romance author? If so, NOT QUITE FOREVER is the perfect book for you. Dakota Laurens is a very successful romance author, at a writer's conference in Florida, promoting her latest book. While Dakota makes her living Read more...



A Taste of Merlot
by Heather Heyford
"A delightful peek in to the world of jewlery artistry and retail sales"
Posted December 24, 2014

Merlot St. Pierre is an extremely talented young jewelry designer in her junior year of college. At an awards ceremony celebrating her win of the prestigious Purchase Prize, she overhears her college classmates describing her art as a hobby, saying she would never become a real jeweler because she would Read more...



Call Sign Karma
by Jamie Rae
"Fast paces military romance that keeps you on the edge of your seat throught the entire book"
Posted December 24, 2014

Have you ever wanted something so badly that you would do anything required to reach that goal? Tinklee Pinkerton wants desperately to clear her brother's name -- her brother that died in an F-35 JSF crash. It had always been their dream to fly F-35's together for Read more...



Christine Mize
Features & Posts
No posts found.