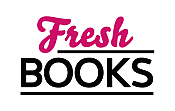 May Books to Delight
Reviews
Ink and Shadows
by Rhys Ford
"First book in a compelling new Urban Fantasy series."
Posted July 30, 2015

RHYS FORD takes a slight detour from her romance roots and offers readers a trip into a new urban fantasy realm with her newest release, INK AND SHADOWS. As a huge fan of this author's work, I was excited to see her branch out into another genre I frequently Read more...



Vision In Silver
by Anne Bishop
"The best urban fantasy you will read this year. Simply brilliant."
Posted February 23, 2015

ANNE BISHOP takes readers back to the Lakeside Courtyard in the third installment in her newest urban fantasy series, The Others. VISION IN SILVER throws readers immediately back into the conflict started in Written in Red and continued in Murder of Crows. The Cassandra Sangue have been freed Read more...



Burn For Me
by Ilona Andrews
"In a league of its own...put on every paranormal readers must have list"
Posted October 18, 2014

BURN FOR ME is the first book in a new Urban Fantasy/ Paranormal Romance series by Ilona Andrews. Being a self- professed fangirl of this husband and wife writing duo, I couldn't wait to dive into their newest offering. You know those feelings you get when you start a Read more...



Double Up
by Vanessa North
"Sexy sports romance perfect for summer reading."
Posted August 24, 2014

DOUBLE UP is a contemporary m/m sports romance by Vanessa North featuring two very different heroes who are brought together by a sport many of you may have never heard of. This wonderful, sexy little novella was my introduction to not only this author, but the extreme sport of Read more...



Natural Born Charmer
by Susan Elizabeth Phillips
"Funny, Touching and Beautiful. Contemporary Romance at its finest."
Posted July 31, 2014

NATURAL BORN CHARMER is the seventh book in the Chicago Stars series by Susan Elizabeth Phillips and was originally published in 2007. I remember reading this back when it was first published and falling deeply in love with the main characters, Blue and Dean. For this review I Read more...



Vixen In Velvet
by Loretta Chase
"Historical Romance at it's finest"
Posted June 15, 2014

With one of her sisters with child and the other away until a recent scandal quietly dies down, the running of Maison Noirot, the family dressmaking business, lies solely in Leonie Noirot's capable hands. She has no time for frivolities, especially when it comes in the form of one Read more...



Thunder Mountain
by Dean Wesley Smith
"Travel Back in Time to the Gold Rush Era and Fall in Love"
Posted May 21, 2014

THUNDER MOUNTAIN by Dean Wesley Smith is one of those reads that defies genre classification. Take some romance, throw in a little bit of historical fiction and add a dash of time travel and science fiction and you have the basis for this interesting story. Professor Dawn Edwards is introduced Read more...



The Death of Davy Moss
by Kristine Kathryn Rusch
"A Wonderful Tale of Second Chances and New Love"
Posted May 19, 2014

Pop idol Davy Moss died on a lonely mountain road fifteen years ago. His car was found abandoned, half submerged in a river, but his body has never been recovered. Since then his fans continually spread rumors and engage in rampant speculation about whether or not he's really just Read more...



Free Falling
by SE Jakes
"A sexy, action packed romantic suspense"
Posted March 12, 2014

Part of her Extreme Escapes world, FREE FALLING tells the story of Mick and Blue. After reading both of her releases in the closely related Hell and High Water series, I was interested to find out more about this couple and how they met. Blue is a very Read more...



Angela Haley
Angela Haley is a wife, mother, small business owner, avid reader and shoe addict.
Features & Posts
No posts found.
No comments posted.