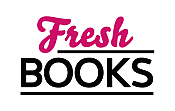 Great new reads in September
"Intriguing plot and characters make this mystery a must-read."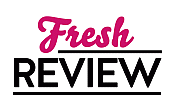 Reviewed by Morgan Chilson
Posted May 16, 2006

Special Agent Pendergast is back, only this time he's not clad in his natty suits and his cloak of imperturbability. Instead, he's in prison, accused of murder, while his psychotic brother, Diogenes, is wreaking havoc.
In a plot begun in the previous Pendergast book, DANCE OF DEATH, Diogenes continues his taunting of the New York Museum of Natural History. Previously stolen items are returned in powder form and mysterious happenings occur around the construction and opening of a new, dramatic exhibit. Nora Kelly is pulled off of her museum work to orchestrate the re-opening of the Tomb of Senef, an Egyptian tomb that was on display originally around the time of the Depression.
But the work is doomed from the beginning and the discovery of a grisly murder there just serves to add to the Museum's recent bad publicity. With Pendergast in prison, how can someone find Diogenes, who is wickedly clever, and stop his plans?
It was a great day when I discovered the work of Douglas Preston and Lincoln Child. I immediately began a buying spree that has eventually made me owner of all their books, as well as some of the works they've done separately. But I really think to get the full enjoyment of Pendergast and the myriad fascinating supporting characters, you should read from the beginning. (RELIC was the first Pendergast book.)
Terrific plotting, intriguing characters and great scenes set in the grandiose atmosphere of the New York museum make for terrific reading. A must-read for summer!!
SUMMARY
The New York Museum of Natural History receives their pilfered gem collection back...ground down to dust. Diogenes, the psychotic killer who stole them in DANCE OF DEATH, is throwing down the gauntlet to both the city and to his brother, FBI Agent Pendergast, who is currently incarcerated in a maximum security prison. To quell the PR nightmare of the gem fiasco, the museum decides to reopen the Tomb of Senef. An astounding Egyptian temple, it was a popular museum exhibit until the 1930s, when it was quietly closed. But when the tomb is unsealed in preparation for its gala reopening, the killings--and whispers of an ancient curse--begin again. And the catastrophic opening itself sets the stage for the final battle between the two brothers: an epic clash from which only one will emerge alive.
---
What do you think about this review?
Comments
No comments posted.

Registered users may leave comments.
Log in or register now!