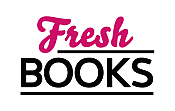 June blooms with love and intrigue
"Entertaining misadventures of an overweight, hapless heroine and her attempts to deceive."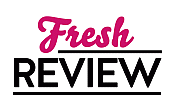 Reviewed by Louisa White
Posted May 16, 2006

Things never seem to turn out in real life like they do in the fairy tales. Certainly not for Nola Devlin, who thinks that living in New Jersey and weighing in at more than 200 pounds disqualifies her for storybook princess status. She and her two best friends are so fat, they can't even get a decent table in a restaurant — which is what prompts them to form the Cinderella Pact. They agree to lose the pounds that are holding them down, once and for all, and become healthier, happier women. Oh, and while they're at it, they'll expose that snotty restaurant manager for the bigoted fat-phobe he is.
All of which is easier said than done, especially when you throw in Nola's sudden propensity to set everything from her car to her kitchen on fire, her spoiled (skinny) younger sister's engagement to a hyperactive gym rat who likes to guess people's weight, and, oh yes, the teensy smidge of fraud Nola's been committing at work. It started innocently enough — her evil boss wouldn't even consider Nola as a columnist, because of her weight — but the columns she's written as fab (skinny) Brit ethics expert Belinda Apple are such a smash hit that Hollywood producers are sniffing around and the whole web of lies has gotten so tangled, Nola's afraid she'll never be able to unravel it. At least, not in time for the holiday ball being thrown by Nola's very own prospective Prince Charming — who just happens to be investigating Belinda Apple.
If it sounds complicated, that's because it is. Strohmeyer, of Bubbles Yablonsky fame, spends most of the novel on Nola's weight loss misadventures, leaving relatively little time to drag the plot into place at the end. Despite that, THE CINDERELLA PACT is a highly entertaining romp through New Jersey society, featuring a lovable, if hapless heroine, who, though she'll never replace Bubbles in our hearts, will make you want to stand up and applaud when she finally gets her happy ending.
SUMMARY
Three best friends make a pact to transform themselves into the glamorous women they've always wanted to be.
Nola Devlin has a secret identity. By day she is an overweight, frumpy, and overlooked editor at Sass! (the "celebrity magazine with an edge!"), but by night she slips behind her keyboard and into her alter-ego: Belinda Apple. Belinda is thin, gorgeous, British and the author of a trendy advice column- she is, in effect, the latest Carrie Bradshaw. Not even Nola's two best friends or her self-absorbed sister (who worships Belinda as the "sister she never had") know her secret. When "Belinda" jots off a column about how easy it is to lose weight, Nola is shocked when her best friends take her own lies to heart and urge her to follow Belinda's weight loss program. Since Nola can't reveal herself as the real Belinda Apple, she bites the bullet and joins her friends in making the "Cinderella Pact"- a last ditch attempt to lose weight (again!) and transform their lives for good.
But as the pounds come off, things don't turn out the way the three friends expect. Their journey of self-discovery leads to the return of an old love and the unmasking of new problems. Meanwhile, Nola finds herself torn between two different men as she stomps out fires caused by her deception as Belinda Apple and falls in love with the man who just might be her prince - or the rat in coachman's clothing.
---
What do you think about this review?
Comments
No comments posted.

Registered users may leave comments.
Log in or register now!