"Hilarious, unique approach to mystery-solving featuring older characters."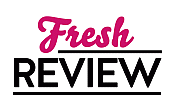 Reviewed by Jory Reedy
Posted March 15, 2006

Mystery Woman Sleuth | Mystery Amateur Sleuth
Gladdy Gold of the Gladdy Gold Detective Agency is back. When we last left her (GETTING OLD IS MURDER), she, along with her friends, had solved a series of murders in their own retirement complex. But there's no rest for the weary. After very wealthy women mysteriously die, Gladdy takes it upon herself to find out if it was foul play.
While assigned to catch a cheating husband, Gladdy and her associates stumble upon some evidence that could prove that the women were murdered. Then one of her friends wins a trip on a bingo cruise and, of course, they all go along. On the cruise, believe it or not, more clues that could lead to the killer are discovered. It's something that could only happen to Gladdy and the girls.
This was such a fun book to read. Though it's the second Gladdy adventure in the series, it stands on its own as a rich and intriguing story. It's filled with colorful characters who will have you laughing until your sides ache. I'm so glad to have started this series, and I await the next installment with great anticipation.
SUMMARY
"NEVER TRUST ANYONE UNDER SEVENTY-FIVE!"
That's the motto of the Gladdy Gold Detective Agency. Don't laugh: having solved a case of serial murder, Gladdy and her eccentric neighbors are building their reputation between canasta games and pool exercises–hunting down everything from lost pocketbooks to missing octogenarians. And when a jealous woman sets them after her wayward husband, and a flasher strikes their retirement complex, two seemingly unrelated cases collide with a third: a series of dastardly murders targeting Florida's wealthiest wives.
But when the girls win tickets for a luxury bingo cruise, they hit the jackpot. Because this ship is carrying not only Florida's fiercest bingo competitors but also a killer– and it's up to Gladdy and her friends to stop him before one of them becomes his next victim...
---
What do you think about this review?
Comments
No comments posted.

Registered users may leave comments.
Log in or register now!