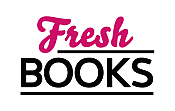 May Books to Delight
"A deadly grand opening. . ."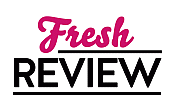 Reviewed by Alison Ellis
Posted May 14, 2020

Mystery Cozy | Mystery Culinary
Bronwyn "Win" Crewse is following in her late Grandma Kay's footsteps and honoring her memory by taking over the family's ice cream shop, Crewse Creamery. With renovations taking longer than expected but now almost complete, Win, her family, and her best friends are ready for their grand opening, albeit a little late in the season. But grand it turned out not to be. A snowstorm blew through their small town of Chagrin Falls, Ohio and exactly zero customers came to the store. Feeling let down, Win decides to make her Grandma's famous snow ice cream. Not any snow will do, it must be just the perfect snow and Win knows where to find it. But instead of gathering her snow, she finds a body. As facts begin to unfold, it turns out the deceased has a rocky history with Win's family. As Detective Liam Beverly starts piecing together the clues, some of them start to point directly at Win's father. Determined to clear her father's name, Win and best friends, Maisie and Riya, help her start an investigation of their own.
A DEADLY INSIDE SCOOP is a refreshingly, delightful addition to the cozy mystery genre. It is a bit longer than a typical cozy mystery, but given that this is book one in the series readers won't mind because we get fully immersed in Win's life and we are introduced to all of the quirky and not-so-quirky characters in her life. I absolutely loved Win's relationship with her family-her mom, dad, grandfather, and brothers. There are tight-knit families and then there is Win's family. They remain each other's main priority, through good and bad. Maisie and Riya, Win's best friends, are a hilarious addition to round out this group. There were many times I was laughing out loud at some of their shenanigans. The storyline flowed easily, and the plotline will keep readers guessing until the very end. There is a wide range of suspects which brings out a lot of history that many people want to keep hidden but that gives us even more depth to what this family and town have endured.
Overall, A DEADLY INSIDE SCOOP is a solid start to what we can all hope is a long-lasting series. My only advice to readers before beginning this book is to jump to the recipes section and grab what ingredients you may need to make some ice cream.
SUMMARY
This book kicks off a charming cozy mystery series set in an ice cream shop—with a fabulous cast of quirky characters.

Recent MBA grad Bronwyn Crewse has just taken over her family's ice cream shop in Chagrin Falls, Ohio, and she's going back to basics. Win is renovating Crewse Creamery to restore its former glory, and filling the menu with delicious, homemade ice cream flavors—many from her grandmother's original recipes. But unexpected construction delays mean she misses the summer season, and the shop has a literal cold opening: the day she opens her doors an early first snow descends on the village and keeps the customers away.

To make matters worse, that evening, Win finds a body in the snow, and it turns out the dead man was a grifter with an old feud with the Crewse family. Soon, Win's father is implicated in his death. It's not easy to juggle a new-to-her business while solving a crime, but Win is determined to do it. With the help of her quirky best friends and her tight-knit family, she'll catch the ice cold killer before she has a meltdown...
---
What do you think about this review?
Comments
No comments posted.

Registered users may leave comments.
Log in or register now!