"Determined detectives save the day and avenge the dead!"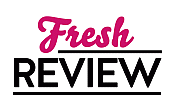 Reviewed by Miranda Owen
Posted May 11, 2020

Mystery Cozy | Mystery Amateur Sleuth
AND THE KILLER IS… is the twenty-fifth book in G.A. McKevett's "Savannah Reid" cozy mystery series. Although this book is part of a series, I believe it works well as a standalone as well, and that the author gives new readers enough background info on the main characters. In this installment, Savannah's friend actor Ethan Malloy discovers the dead body of legendary actress Lucinda Faraday and asks her Moonlight Magnolia Detective Agency to investigate. In addition to the murder, the secondary storyline involves a child Savannah and her husband encounter while he's on duty. Both stories are intriguing and make for an entertaining and rich reading experience.
While the murder victim may be reminiscent, for readers, of classic movie stars like the late Lana Turner, the scene of the crime captures the imagination. Like Miss Havisham's self-imposed prison, Lucinda Faraday's home is both an architectural masterpiece and hoarder's tragic nightmare. G.A. McKevett paints a picture of a complicated woman who lived a long and troubled life. You can't help but feel sympathy for Lucinda since she met the end that she did. How she died isn't immediately clear to Savannah and her crew and is almost as puzzling as the motive and the identity of the villain. As usual, finding the solution is a total team effort, with Savanah and her gruff-yet-old softie hubby Dirk leading the way. Although the main character and sleuth of this story is a PI, there's nothing "hardboiled" about this series. Like the previous books in this mystery series, AND THE KILLER IS… is a character-driven story with fascinating characters – both good guys and bad guys – and intriguing mysteries to decipher.
AND THE KILLER IS… has sins from the past that play havoc with the present and determined detectives to save the day and avenge the dead. While some of the themes in a "Savannah Reid" mystery can be varying degrees of dark or tragic, like Lucinda's past or her hoarding lifestyle, the members of the detective agency and their tightknit bond keeps these books firmly in cozy mystery territory. I eagerly await G.A. McKevett's next "Savannah Reid" mystery.
SUMMARY
PI Savannah Reid has delved into the ugly side of SoCal's celebrity culture more than once. But the Moonlight Magnolia Detective Agency may have bitten off more than they can chew when a Hollywood legend makes a deadly comeback . . .

It will be a cold day in San Carmelita before Savannah skips over a high-profile homicide case, especially one attached to a tasty reward. But when 90-year-old former silver screen siren Lucinda Faraday is murdered inside her derelict mansion, serving justice comes with unsavory risks. The fallen star, considered one of the most beautiful women of her time, was found strangled by a pair of vintage stockings amid a hoard of garbage and priceless memorabilia. Now, Lucinda is making headlines again—and, like in the past, her name is connected with the worst kind of scandal . . .

As a quest for answers reveals sleazy secrets about the victim's history, the Moonlight Magnolia Agency soon discover that corruption, addiction, and blackmail were as rampant in the good old days of Hollywood as in the present—maybe even more so. Balancing a suspect list longer than the Lucinda's acting credits and evidence that could destroy the reputation of people still alive, can Savannah outsmart the culprit before she or someone else get reduced to tabloid fodder next?
---
What do you think about this review?
Comments
No comments posted.

Registered users may leave comments.
Log in or register now!