"A charming smalltown romance set in the Louisiana Bayou!"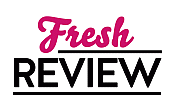 Reviewed by Helen Williams
Posted April 30, 2020

Lila Daley is a nurse practitioner who recently went through a very traumatic experience in her Dallas ER. Now she is looking for a fresh start hoping to put all this behind her. She moves to Papillon, Louisiana, a tiny town on the bayou where her sister and her new husband live and where she takes over the small medical clinic. Getting the people in town to accept her as the new medical support will be a challenge. Lila has been on her own and keeps her feelings closed off as a method of protecting herself.
Sheriff Armie LaVigne is a single dad to a teenage daughter, Noelle, who is confined to a wheelchair. Armie is used to his comfortable routine life in his small town. Meeting Lila will shake up his routine and he likes where it leads. It's just been Armie and Noelle for a while, but once Lila becomes part of their life she suggests some medical possibilities that could make a dramatic change in Noelle 's life. But those suggestions will cause friction in their relationship. Armie and Lila will say and do things that may end what was becoming a promising relationship.
BUTTERFLY BAYOU is the first book in a great new series by Lexi Blake. I love all the characters in this small town in Louisiana. They have some fun personalities with a reluctance to change. BUTTERFLY BAYOU deals with devastating tragedies and shows how each person deals with them. Lexi Blake does a wonderful job exploring how individuals face trauma and get through it. The story also deals with a teenage girl with a life-threatening injury that will have a major effect on how she will live the rest of her life. The two main characters have strong personalities and opinions--their first meeting was quite entertaining. This is a great story about being presented with possibilities, having the courage to pursue them, and letting go of the feelings of guilt and fault.
SUMMARY
New York Times bestselling author Lexi Blake is back with an all-new heartwarming, small-town contemporary romance series set against the spicy southern backdrop of Louisiana's Butterfly Bayou.

Life in Dallas took a tragic turn for nurse practitioner Lila Daley. In need of a fresh start, she retreats to Papillon, Louisiana, a tiny town on the bayou. Sure she's greeted by a gator, finds herself in the middle of golf cart wars, and unwittingly adopts a scruffy dog, but Lila remains undaunted. She's focused on running the town's medical clinic, but fitting into the quirky community is harder than she imagined.

As a single dad, Sheriff Armie LaVigne embraces routine. But there is nothing routine about the town's newest resident. Lila is a gorgeous fish out of water and he's ready to catch her. In fact, in no time at all, Armie knows Lila is the woman for him and he plans to win her heart. But when the past threatens their happiness, Armie will have to decide if he has the courage to trust Lila enough to find a true happily ever after.
---
What do you think about this review?
Comments
No comments posted.

Registered users may leave comments.
Log in or register now!