"Danger, intrigue and love fill this page turner!"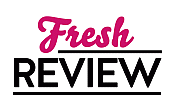 Reviewed by Annetta Sweetko
Posted April 30, 2020

Romance Historical | Romance Suspense
Vivian Brazier loves photography, but a woman in the 1930s has to be careful. By night she gets called to take crime scene photos and by day, she takes photos of aspiring actors to pay the bills. What she really wants is for her landscape and artistic photos to be considered real art. If the gallery owners know of her paying job, they would never take her art photos seriously. It is a fine line she must walk to see her dreams come true. Unfortunately shooting a crime scene photo of the latest victim of the "Dagger Killer" puts her on a hit list of the killer.
Nick Sundridge has had the curse of being able to see things that others don't and is an amazing investigator who is sent to protect Vivian. Together they find that the murders might be tied to the Hollywood glitz, putting new to the old adage about this cutthroat world. Can they survive the danger that is coming from all around them? And maybe get lucky enough to find the love they both deserve.
CLOSE UP takes readers back to Burning Cove, California, and the glamour, glitz, and danger of 1930s Hollywood. Who else could come up with this amazing mixture of characters and situations that will have you glued to the pages but Amanda Quick (aka Jayne Ann Krentz)? As we go back to the little seaside town that is the perfect escape for the power brokers, stars, starlets, and wannabes of Hollywood, our couple struggles to find the killer and end this dangerous threat. Fans of this series will be thrilled to have night club owner Luther Pell and his connections to the FBI and a clandestine agency, private investigator Raina Kirk, and hotelier Oliver Ward and his crime reporter wife, Irene, all come back to help our dauntless couple. There is much more to Vivian than first hinted at, but you will soon admire her for striving to live her dreams. Nick has visions and trances due to a family curse, and on top of that, he has to endure the annulment of his short marriage which did damage to his reputation as a man--typical of this time period.
Ms. Quick gives us an intriguing look at a unique historical time period, featuring a woman photographer and a psychic investigator who begin a steamy yet sweet romance. She throws in twists, turns, and a number of totally unexpected surprises that could throw off the best professional detectives (as well as those of us who are pure amateurs). You must read CLOSE UP.
Learn more about Close Up
SUMMARY
Welcome to Burning Cove, California where 1930s Hollywood glamour conceals a ruthless killer…

Vivian Brazier never thought life as an art photographer would include nightly wake-up calls to snap photos of grisly crime scenes or headshots for aspiring male actors. Although she is set on a career of transforming photography into a new art form, she knows her current work is what's paying the bills.

After shooting crime scene photos of a famous actress, the latest victim of the murderer the press has dubbed the "Dagger Killer," Vivian notices eerie similarities to the crime scenes of previous victims—details that only another photographer would have noticed—details that put Vivian at the top of the killer's target list.

Nick Sundridge has always been able to "see" things that others don't, coping with disturbing dreams and visions. His talent, or as he puts it—his curse—along with his dark past makes him a recluse, but a brilliant investigator. As the only one with the ability to help, Nick is sent to protect Vivian. Together, they discover the Dagger Killer has ties to the glitz and glamour of Hollywood royalty and high society. It is a cutthroat world of allure and deception that Vivian and Nick must traverse—all in order to uncover the killer who will stop at nothing to add them to their gallery of murders.
---
What do you think about this review?
Comments
1 comment posted.
Re: Danger, intrigue and love fill this page turner!

Fantastic review!!! Love this series so much!!
(Kat Valentine 10:19am May 5)
Registered users may leave comments.
Log in or register now!