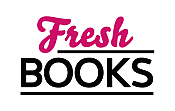 May Books to Delight
"Riveting, frightening, amazing read"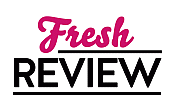 Reviewed by Annetta Sweetko
Posted April 7, 2020

Thriller | Romance Suspense | Thriller Paranormal - Supernatural
Nellie Cavendish needs to know more about her past. If it weren't for the letter from her estranged father and her upcoming 30th birthday, she would never have known to come to Salem, but instead of a cute, little town in the middle of nowhere she finds a bizarre HIDDEN SALEM, that no one needs to find. But Nellie needs answers to questions that she isn't sure she can even ask.
Already in place are members of the F.B.I. Special Crimes Unit. Grayson Sheridan, is used to strange, but the feel of this town is beyond that. There is evidence of Satanic activities, but no evidence of foul play because ... no bodies. Geneva Raynor has been in town long enough to get a feel but finds most of the townspeople are very adept at blocking her out. Also in place and the reason for the SCU team coming in is Finn Deverell, a member of one of the five families who founded Salem and one of the people with a special talent, but even he couldn't fight the evil that is trying to control everyone and everything in the town.
HIDDEN SALEM takes readers and fans back to author Kay Hooper's Bishop/SCU series and finding that it is still as amazing as the first. The four main characters, or perhaps I should say five as Leo, Nellie's dog, is an interesting character who according to a couple of people had his own "talents," are likable, with various strengths and weaknesses but the way everyone (except Nellie) kept quoting Bishop added a lightness that was needed. It was Nellie, who at first was in denial concerning all of her talents, who found the inner strength to do what was needed to destroy the evil and save a little girl, who nobody even recognized as missing. Not even her parents seem to know anything. As you read you will find that there is a lot for her to take in a very short time, to be able to accept and do what had to be done.
I enjoyed the moments that Ms. Hooper allows us to spend with Noah Bishop and his wife and partner, Miranda. They are the heads of SCU, but also the first characters that made me a fan of Ms. Hooper's amazing books.
HIDDEN SALEM is an amazing read that you might not want to read alone or at night. The evil that this author comes up with for her stories continues to bring chills up and down readers' spines. She is very adept at leading you down the path she wants you to go, until she throws you a twist or two, then leads you to a different path. Fantastic, though at the time rather frightening, read that provokes thought as well as gives readers pleasure in knowing the good guys win!
SUMMARY
A town shrouded in the occult. An evil that lurks in the dark. The SCU returns in a hair-raising novel from New York Times bestselling author Kay Hooper.

Nellie Cavendish has very good reasons to seek out her roots, and not only because she has no memory of her mother and hardly knew the father who left her upbringing to paid caregivers. In the eight years since her twenty-first birthday, very odd things have begun to happen. Crows gather near her wherever she goes, electronics short out when she touches them, and when she's upset, really upset, it storms. At first, she chalked up the unusual happenings to coincidence, but that explanation doesn't begin to cover the vivid nightmares that torment her. She can no longer pretend to ignore them. She has to find out the truth. And the only starting point she has is a mysterious letter from her father delivered ten years after his death, insisting she go to a town called Salem and risk her life to stop some unnamed evil. Before her thirtieth birthday.

As a longtime member of the FBI's Special Crimes Unit, Grayson Sheridan has learned not to be surprised by the unusual and the macabre--but Salem is different. Evidence of Satanic activities and the disappearance of three strangers to the town are what brought Salem to the attention of the SCU, and when Gray arrives to find his undercover partner vanished, he knows that whatever's hiding in the seemingly peaceful little town is deadly. But what actually hides in the shadows and secrets of Salem is unlike anything the agents have ever encountered.
---
What do you think about this review?
Comments
No comments posted.

Registered users may leave comments.
Log in or register now!