"Heart-stopping action, a great locale, and a whole lot of love!"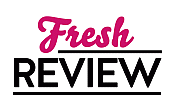 Reviewed by Patricia Pascale
Posted March 22, 2020

Women's Fiction | Romance Contemporary
MY WAY TO YOU is the latest drama/romance from one of my favorite authors, Catherine Bybee. She introduces us to brave, never-give-up Parker Sinclair, who has put her life on hold after the untimely death of her parents. Now responsible for the care of her younger siblings Austin and Mallory as well as holding on to their family home, her life is drastically changed. She is forced to leave college and obtain a lousy job to be able to put food on the table, pay bills and try hard to keep their homestead and family together. A recent out of control wildfire almost destroyed it. Would the upcoming winter bring heavy rains and mudslides to destroy their home and neighborhood?
The Supervisor of Public Works and his crew just arrived on the scene. Colin Hudson is leading the project of protecting her and her neighbors from further damage. Heavy equipment begins to arrive, and they begin building several structures to help divert any excess rainwater and mudslides from further wreckage. The rest is up to Nature and God.
Colin is very handsome, a charmer and knows his business. Parker is finally beginning to feel a bit more secure but would never ask for any help. She can do it all herself. Her independent manner annoys Colin and they have many clashes, but in time they develop a close relationship. . .
Getting to know the Hudson family was fun and I admired Nora, Colin's mother. She is always there in difficult times making a delicious pot roast dinner. On Thanksgiving Day she invited Parker, Mallory, and Austin to dinner and immediately embraces them.
This story was based on a true story that happened to Catherine Bybee which explains how the flooding feels so real. She is a sterling storyteller and I loved her characters, except Mallory's boss who seemed to just wait for her to be two minutes late so she could threaten to fire her and she finally did. I enjoyed the sweet slow-but-sure forever love of Colin and Parker. The storm was frightening as Mother Nature unleashed her fury and everyone banded together to "ride it out." It is a story of family, hope, and survival perfect for readers who love action, a great locale, a smattering of sex, and a whole lot of love! I enjoyed MY WAY TO YOU and recommend it to all who love romance with a lot of excitement and a joy-filled cast of characters. Another winner Ms. Bybee.
SUMMARY
When a wildfire nearly destroys Parker Sinclair's family home, it's just one more disaster to add to her mountain of stress. For the past two years, she has shouldered the responsibility of raising her younger brother and sister after their parents' untimely deaths. Forced to leave college for a crappy job that barely pays the bills, Parker manages her family property, which consumes every aspect of her life. Now winter is coming and the forecast isn't spreading sunshine on the dark cloud over her head. The last thing Parker needs is a mudslide destroying everything she has worked so hard to maintain.
Colin Hudson's job as a public works supervisor is to protect Parker's property and neighborhood from further damage. But it's a little hard when the owner of the land is a control freak who tries to do everything herself. The hardworking, attractive young woman is far from the "hot mess" she claims to be. In fact, her tight grip of control is one of the things that attract him the most. It's also the hardest to crack. Now Colin's working overtime to help Parker open up her heart, trust him, and let him in.
As Parker and Colin work together to keep her home and neighborhood safe, they may be in for another disaster. Or they may just realize that sometimes it takes destruction to create something new.
---
What do you think about this review?
Comments
No comments posted.

Registered users may leave comments.
Log in or register now!