"Fun, fast-paced story that made me itch to read the prior installments in the Nappily series"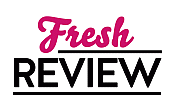 Reviewed by Patricia Woodside
Posted March 7, 2020

Romance Contemporary | Multicultural African-American
Reading NAPPILY IN BLOOM first was like watching Spiderman 3 first. You realize right away that you've missed something, and although you thoroughly enjoy the current installment, you find yourself itching to find the video on a streaming service (in this case, the bookstore or library) to find every prior story. That's how I felt reading NAPPILY IN BLOOM.
In this, the fifth installment of the Nappily series, Venus is making a go of her flower store, In Bloom. She's hoping that she and Jake will finally be able to live a quiet, normal life raising their daughter, Mya. But then Legend, a figure from Jake's hip-hop past, shows up. Where Legend goes, trouble follows, at least that's the way Venus sees it.
Meanwhile, as the wedding coordinator for Keisha's impending nuptials, Venus also has to find a way to keep Televangelist Trevelle and Judge Delma apart, as the two mothers vie over their shared daughter, a task that proves near impossible.
The action in NAPPILY IN BLOOM just kept coming and never once felt contrived. Every time Venus thought things couldn't get worse, they did. Every time it seemed that Trevelle and Delma had gotten as bad as they could possibly get, they proved the reader wrong.
The story was fun and fast-paced, and although I hadn't read the first four books, I quickly understood who all the players were and their relationships to one another without wading through a dry, "commercial break" chapter. Thomas' characters reflect the urban reality of folks who'd prefer not to interact with the police, blue collar husbands, Ivy League lawyers, entrepreneurs, and more, who share the same space, interacting with and interrupting one another as they each carve out their own journey.
I can't imagine how I managed to miss Trisha Thomas' books before now, but that's a state of deprivation I absolutely plan to do something about.
SUMMARY
The final novel in the Nappily trilogy! Nappily Every After now a NETFLIX ORIGINAL movie starring Sanaa Lathan.
Airic and his famous televangelist wife, Trevelle Doval, make the evening news when Airic is accused of domestic battery and his life is suddenly turned upside down. But when Venus and Jake try to suspend Airic's visitation rights with Mya, they discover that Airic isn't willing to go down without a fight.
Meanwhile, Jake's best friend, Legend, turns up on his doorstep with trouble not far behind. The past is back with a vengeance, including blackmail, murder and enemies who are looking for payback. But everything takes a dangerous new turn when Venus goes missing. For Jake it's now a race against time to save the woman he loves.
---
What do you think about this review?
Comments
No comments posted.

Registered users may leave comments.
Log in or register now!