"He takes vacationing to a whole new level and finds love."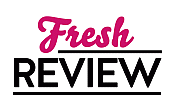 Reviewed by Annetta Sweetko
Posted February 29, 2020

Romance Suspense | Romance Paranormal | Romance Military
Malichai Fortunes doesn't quite have the whole vacation idea down pat. No sooner had the injured Ghostwalker arrived on his forced trip, things begin to happen. It starts with a rather prickly woman (another Ghostwalker who is in hiding) and a broken dishwasher. Before Malichai knows it he is in the middle of a LETHAL GAME.
Amaryllis knows right away just what Malichai is and isn't sure what to do. She had escaped from Whitney and was making a home. Is it time to run? Or will this Ghostwalker be just what she needs to make her world safer? If that is even possible.
LETHAL GAME takes Christine Feehan fans back into her Ghostwalker series with a bang! Malichai had been badly injured during a para-rescue and things were not healing right. A vacation was planned by the women in his family for him and he was fine with that because he didn't want to go. But after meeting Amaryllis and the military widowed owner of the B&B who's daughter had heart problems, he is happy he was there and able to help out. He is having trouble with his injuries healing and luckily has Amaryllis' to help him while together they work to ferret out a danger that is heading their way. To find answers they need more help and soon most of the team arrives to solve a number of mysteries and save hundreds in the process.
LETHAL GAME might take place in California but the influence of the Louisiana Bayou is strong with so much of Nonnie's (the grandmother figure that has taken in the "boys" and so many of the fans) wisdom being spread by Malichai. There are a number of rather frightening moments, touches of sadness that is part of life, but it is still filled with the camaraderie expected for the team members. We meet up with other Ghostwalker's from past books, get rid of some bad guys and still have time for some good old fashioned romance and really steamy moments as Malichai and Amaryllis learn to trust and love each other.
Fans of this series will certainly love LETHAL GAME, but for someone new to this series who wants romance and action this is still the perfect read for them. LETHAL GAME is filled with action, a romance with steamy moments that will have you sighing and blushing, action, danger, intrigue, mystery and family of all kinds working together. An amazing read that already has me wanting the next one!
SUMMARY
When Malichai Fortunes attacks a problem, he does it full force—a habit that earns the GhostWalker a painful injury and a forced vacation in San Diego, California. With nothing but physical therapy on the horizon, Malichai is starting to get restless...until a striking blue-eyed blonde makes all his senses come alive.

Amaryllis is kind and warm and sees beyond Malichai's rough exterior, but he can tell there's something she's hiding. Her innate healing abilities indicate she might be a GhostWalker—albeit an untrained one. Malichai doesn't think their paths crossing is anything more than coincidence, but he can sense that one wrong word could send Amaryllis running.

When strange events at his temporary retreat put Malichai on high alert, he knows he won't be able to deal with the threat and keep his woman safe in his weakened state. But calling in his brothers means telling Amaryllis what he really is, and revealing that he knows the truth about her too.…
---
What do you think about this review?
Comments
No comments posted.

Registered users may leave comments.
Log in or register now!