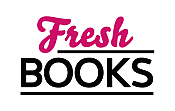 Sweet Romance + Thrilling Intrigue = February Best Reads
"Oo-La-La Love, Books, And Gay Paree!"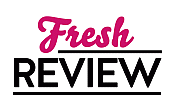 Reviewed by Patricia Pascale
Posted February 7, 2020

Holiday | Romance Contemporary | Women's Fiction Contemporary
Sarah Smith loves books and words. Her shop, THE LITTLE BOOKSHOP ON THE CORNER, is in the quaint and quiet town of Ashford, Connecticut. She loves her shop, talks to her "book babies," but business is not great. Her figures are in the red, and the recent rent increase will make it difficult to get into the black. Her Parisian internet friend, Sophie, also has a bookshop. ONCE UPON A TIME is a very busy shop on the banks of the Seine. Sophie is having trouble too--love troubles. Her boyfriend just married the girl who owns the store next to Sophie. She can not bear to remain there and offers Sarah a bookshop swap for six months. How tempting is Christmas in Paris to Sarah, who has never been out of Ashford? Her romance with handsome, sexy Ridge Warner, a journalist traveling the globe for that "perfect story" is not going anywhere. Promises made to visit Sarah are broken again and again. The telephone tag follows with arguments. Sarah loves Ridge, but what are his real feelings? It is time for Sarah to have an adventure. Paris, here I come!
Arriving at ONCE UPON A TIME, Sarah was jetlagged and needed a nap. However, Beatrice, part of the staff from the shop, is rude and not very helpful. She made it impossible for Sarah not to dive in. There were so many customers lined up and no staff to serve them. It was bad but it got worse. Sarah soon discovered the store was run by the employees; they came and went at their pleasure and were not open to any new ideas. TJ, an up-coming poet, and Oceane, were her only allies and tried to help. Money began to disappear from the till, first editions went missing and when customers stole books, they were ignored. Sophie became upset and Sarah thought about going home. Sarah was addicted to romance novels and she was delighted when she recognized her favorite author, Luiz Delacroix, arriving at the shop every day to write. They became friends. What secrets is Beatrice hiding? Who is stealing the money?
Rebecca Raisin knows Paris and introduces us to famous sites and restaurants and intimate bistros: The Eiffel Towel, a river cruise and the idiosyncrasies of the secretive Parisian vendors who refuse to sell to you unless they know you such as Anouk, the antique jewelry shop owner. Sarah grew her wings and soared. What a brilliant idea to have guest writers appear such as Luiz. He filled the house. Next up, TJ with his published poems. Sarah fell in love with Paris. The icing on the cake for me was the happily ever after for Ridge, who I found charming, romantic and fun "Sarah Smith, I love you?" What could be a sweeter reply? "Ridge Warner, I love you." Drama in several sub-plots about friendships, a lovely locale, and a cast of colorful characters. I loved it. You have a new fan, Ms. Raisin.
SUMMARY
It's The Holiday on the Champs-Élysées in a great big love letter to Paris, charming old bookstores and happily-ever-afters!

When bookshop owner Sarah Smith is offered the opportunity for a job exchange with her Parisian friend Sophie, saying yes is a no-brainer—after all, what kind of romantic would turn down six months in Paris? Sarah is sure she's in for the experience of a lifetime—days spent surrounded by literature in a gorgeous bookshop, and the chance to watch the snow fall on the Eiffel Tower. Plus, now she can meet up with her journalist boyfriend, Ridge, when his job takes him around the globe.

But her expectations cool faster than her café au lait soon after she lands in the City of Light—she's a fish out of water in Paris. The customers are rude, her new coworkers suspicious and her relationship with Ridge has been reduced to a long-distance game of phone tag, leaving Sarah to wonder if he'll ever put her first over his busy career. As Christmas approaches, Sarah is determined to get the shop—and her life—back in order…and make her dreams of a Parisian happily-ever-after come true.
---
What do you think about this review?
Comments
No comments posted.

Registered users may leave comments.
Log in or register now!