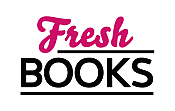 Sweet Romance + Thrilling Intrigue = February Best Reads
"A twisted and terrifying tale of revenge with a sensual and unconventional love story!"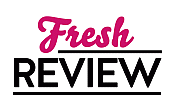 Reviewed by Miranda Owen
Posted February 7, 2020

Romance Suspense | Romance Erotica Sensual
GHOST OF A CHANCE is the sixth book in Cynthia Eden's addictive "Wilde Ways" romantic suspense series. James Smith aka Ghost was first mentioned in THE HEART YOU BREAK, and he's been intriguing readers ever since. In the subsequent book, FIGHTING FOR HER, readers get more of Ghost's backstory. In GHOST OF A CHANCE, this assassin and former government contracted killer is now a club owner and captivated by Dr. Tess Barrett when she wanders into his club one night with her friends. Cynthia Eden tells this story with alternating perspectives, and digs deep into these characters and their psyches, but I enjoyed Ghost more so than Tess. Tess has lived through a lot and is a strong and academically bright woman, but I just couldn't relate to her as much as I did the hero. As expected for a Cynthia Eden novel, this story kept me riveted to the page and I stayed up way past my bedtime in order to see how things worked out in the end.
With the arrival of Ghost into Tess's life, things get a lot more dangerous for her. It's not immediately clear until near the end of GHOST OF A CHANCE whether the danger comes from somebody in Tess' circle, or whether it has to do with Ghost and his history of violence and long list of enemies. Ghost can't help but feel a sense of inferiority when it comes to Tess, and a sense of guilt that his past may have put her in danger. Rather than be put off by his air of danger, Tess sees Ghost as "James" – the fascinating, super sexy, and fiercely protective man she's interested in, rather than the notorious assassin known as "Ghost". As the killer's motivations and identity are revealed, Cynthia Eden takes a deep dive into the depraved, but the good guys find for their happy ending and vanquish the baddies.
GHOST OF A CHANCE is a twisted and terrifying tale of revenge with a sensual and unconventional love story. As always, with the past few books, I very much enjoyed the banter between Linc and Blair. Reading this book only makes me more eager to read about this appealing group of supporting characters in future books.
SUMMARY
How well do you know the lover in your bed?

It was the hottest hookup of her life. When Tess Barrett spent the night in the arms of the too sexy to be real stranger, she knew she was walking on the wild side. Sex with James Smith was the best EVER. How was she supposed to walk away from that? From him? So…she didn't. They planned secret dates. More body-melting hookups. The white-hot sex should have been enough.

So why does she start wanting more?

But they have rules. She has rules. No emotions. No ties. She has a past that is dark and twisted, and she's worked hard to become a new person. She's a doctor now. Respected. Controlled. Except…there is no control when she's around James.

A bad guy…might be falling for the good girl.

James can't keep his hands off his sexy little doctor. She's buttoned down for everyone else but goes absolutely wild for him. Sure, she doesn't know his history. Doesn't know that the man she lets touch every inch of her body used to spend his days working for Uncle Sam and doing some seriously dirty deeds. What she doesn't know can't hurt her, right? And if she ever did learn the truth about him, he knew it would terrify his sweet doc right to her core. Terror would make her run. He doesn't want her running. He just wants her in his bed.

But then…something happens. Danger sneaks up on Tess. She needs help—a very particular expertise and protective skill set. She needs someone lethal and strong…and James is just the man for the job. After all, lethal is his middle name.

Hello, dangerous times.

When James steps in, Tess doesn't know if she should be grateful or scared to death. Because her gorgeous lover? Turns out he has plenty of mad and dangerous skills. She's been hooking up with a superhero or…maybe a super villain. It's sort of hard to tell the difference.

For the moment, she's going to go with feeling grateful…but as she learns all of his secrets, Tess wonders what will happen next between them. Will they crash and burn? Burn, baby, burn. Or maybe, just maybe, they'll actually have a GHOST OF A CHANCE at getting a happily ever after ending.

Author's Note: James Smith is one mad, bad, dangerous guy…but sometimes, bad guys fall hard for good girls. GHOST OF A CHANCE is super hot, charged with lots of feels, and, it's got some pulse-pounding action for you. Dirty words and dirty deeds are dead ahead. Oh, and there's plenty of fun thrown in, too. Mystery, humor, sexy times, and danger—all of my favorite things in a book.
---
What do you think about this review?
Comments
1 comment posted.
Re: A twisted and terrifying tale of revenge with a sensual and unconventional love story!

Great review and introduction to the series. Thanks so much!
(Kathleen Bylsma 4:37pm February 11)
Registered users may leave comments.
Log in or register now!