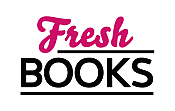 Sweet Romance + Thrilling Intrigue = February Best Reads
"A Dublin limo driver turns amateur sleuth"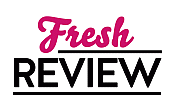 Reviewed by Clare O'Beara
Posted February 5, 2020

Leprechaun Limo Service at your service! If you visit Dublin, and you want to hire a car and personal driver, you might be lucky enough to meet Megan Malone. This American lady, retired from a military life, is the star of DEAD IN DUBLIN, a new departure for fantasy author CE Murphy, who is writing this 'Dublin Driver' cosy mystery series under the name Catie Murphy.
Elizabeth Darr, a well-known American food blogger, and her husband Simon, are touring Ireland and making a few more videos for the vlog pages. After dining at a restaurant in a historic building near the Molly Malone statue in Dublin, Liz Darr is suddenly taken ill and her driver Megan jumps to assist the lady. But the best medical aid can't save Liz; and Megan ends up ferrying the exhausted Simon back to his hotel from the hospital. Soon after, the food blog suddenly gets a new vlog post of Liz chatting about Irish cooking while the song about Molly Malone plays in the background. The eerie combination was not put together by Simon – he says - and it may not be the last instalment to pop into life on the internet. What is going on, and why did Liz die? Megan has been trying to console her friends who happen to run the ill-fated restaurant, and who are losing custom. Now she's really curious.
This mystery is quite crowded with people and places; Megan details her journeys and conversations. Given that the topic of food comes up, readers might expect some over-the-top cookery and recipes, but I warn you that Megan is far more likely to settle down with ice-cream. The resourceful lady doesn't claim to be a Web whiz, but she can Google as well as anyone, and she chats to everyone even tangentially involved either in person or on the phone. Add caring for a couple of stray dogs and this kind-hearted amateur sleuth has a hectic few days. I enjoyed seeing my city in the spotlight, and some of the characters are so well-drawn I nearly know them.
Catie Murphy, who is an Alaskan living in Ireland, is clearly trying to appeal to two markets, but in so doing she makes me aware of many comical things that some Irish people say, and some more things that some Irish people do. An outside observer is good at providing a focus. This mystery contains a small amount of strong language but is otherwise suitable for anyone from teens to adults. The successor to DEAD IN DUBLIN is already on the way, Death On The Green. I'm looking forward to it!
SUMMARY
In Dublin's fair city, where the girls are so pretty, murder occurs at the feet of sweet Molly Malone . . .

Ferrying tourists around Dublin for the Leprechaun Limo Service makes quite a change after years in the military. Still, Megan Malone is enjoying her life in Ireland. She likes the scenery, the easy pace, the quirky, quick-witted locals. Everything--except having one of her clients drop dead at the statue of fabled fishmonger, Molly Malone.

Most restaurant critics notch up their share of enemies. Elizabeth Darr, however, was a well-loved international star. She and her husband, Simon, had just had dinner when Elizabeth collapsed, and spoiled seafood is the first suspect. The restaurant's owner, worried her business is doomed, begs Megan to look into it. Between her irate boss and a handsome Garda who's both amused and annoyed by her persistence, Megan has her hands full even before she's cajoled into taking care of two adorable Jack Russell puppies (which she is almost definitely not keeping). But if cockles and mussels aren't to blame, can Megan find the real culprit . . .before another fishy death occurs?
---
What do you think about this review?
Comments
No comments posted.

Registered users may leave comments.
Log in or register now!