"She wants now, he wants forever"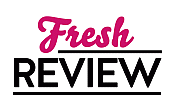 Reviewed by Annetta Sweetko
Posted February 5, 2020

Romance Contemporary | Romance Erotica Sensual
Jasmine Kingston has finally made it; her line is a hit in the fashion world. How could she imagine that on the very night that she was to be noticed, it was by someone unexpected and beyond her realm? A dress disaster has a knight in shining armor coming to her rescue. From that moment on, he was on her thoughts. She would soon be dealing with more than LACE & LIES, it could be life or death. Her heart and soul have been on her fashions, she doesn't have time for strings.
Cris Rossetti is a member of the sixth family, the exiled (by their own choice) members of the New York mafia. Really the good guys, who have worked hard to stay out of that world. Unfortunately, most don't believe they are legit. They are protectors and helpers and it is that "help" that gets him in trouble with Jasmine. He couldn't imagine the danger that he would bring to her door but will do anything to protect her from it.
LACE & LIES is a steamy contemporary that has hints of the mafia, and a very good beginning to author Melanie Munton's Brooklyn Brothers series. A word of warning for those who want full tilt Mafia drama and danger this will not fit that particular bill. It is, however, a fantastic steamy romance. Cris is a possessive man with a secret regarding Jasmine and when that comes out she does flip out on him. Once you read it you will certainly understand why and no - sorry - I can't tell you what it is as I believe it can be construed as a spoiler. Needless to say, Cris has a bit of groveling to do to get back into her good graces. Jasmine is an amazing character, she is a feisty, strong, determined woman who built her career with pure sweat and extraordinary talent. She doesn't need any man, but she does want Cris even if she wants to shoot him.
This was a bit of a twist in that she expected to have a no strings attached affair and Cris wants so much more. Intriguing turn of events when it is usually the other way around in the story line where the woman expects more. He is totally obsessed with her and is determined to keep her, but the danger that often comes their way via the true mafia members comes into play just when he doesn't need it.
If you love a steamy romance, intrigue, danger, and an alpha hero who is determined to win the heart of the no strings heroine then LACE & LIES will be exactly what you need.
SUMMARY
We are the Rossetti's.
The exiled "sixth family" of the New York mafia. We're the good guys.
People don't fear us…much. They respect us.
The five of us? We're the Brooklyn Brothers.
And we protect what's ours.
Jasmine Kingston should run from me. I mean, she should literally pick up her dress, toss away her heels, and haul ass in the complete opposite direction. Because for the last few months that she's been in New York and taking the fashion world by storm, I've been watching her. From my ivory tower, from the shadows. Wherever she's been, I've been only feet away, and she hasn't even realized it.
Until now.
I can't stay away and watch one more man take his shot with her. She needs to know what she's doing to me. Especially since things are heating up with my family's enemies. I just pray those enemies don't discover my only weakness.
Maybe it was the wrong way to go. Maybe I should never have touched her. Never treated myself to her addictive taste. But I can't alleviate this obsession I have with her any more than I can put a bullet between my own eyes.
She's mine to protect now.
I'll burn my entire fortune to the ground and take ten of those bullets before I let anything happen to her.
I just hope she doesn't find out what I've done.
Excerpt
Cris
I stepped forward and braced my hand against the wall. Not caging her in, but not giving her a clear escape either.
"First of all, you have no idea what I have the time or patience for."
I followed that statement up with a brash once-over of her body, lingering on certain enticing areas, like her legs and tits. I wanted those thigh-high boots wrapped around my waist so much it was driving me f**king crazy.
When her eyelids drooped just the slightest bit, I knew I'd affected her.
"Second of all," I continued, lowering my head, "when it comes to something I want, I'm adeptly skilled at removing any and all complications from the equation."
Those almond-shaped eyes of hers were going to kill me. They had the quality of innocence, yet when she looked at me, they grew heavy with desire. The same thing had happened the night before on that veranda.
To make matters worse, she was the type of woman who wore lipstick really well. So well that whenever I'd fantasized about her while stroking off, my imagination had my dick smeared with various shades of red and purple from her lips. Each and every time.
Jasmine's entire look was like a contradiction between virtuous and sinful.
I wasn't sure which one of those turned me on more.
Christ, you're sick.
"You say that like you're the kind of man who always gets what he wants."
You have no idea.
"I work very hard to see that I do."
She narrowed her eyes. "Do you always approach a situation like an equation needing to be solved?"
The corner of my mouth twitched. "More like a puzzle needing to be pieced together."
And she was by far the most complex puzzle I'd ever encountered.
She looked like she was still thinking things over, which again, I didn't like. Goddammit, I wanted to be irresistible to her. I wanted her to not have to think about whether or not she wanted me. Because my God, the woman was beyond irresistible to me. At this point, she had become a necessity in my life, and she wasn't even really in my life yet.
How f**ked up was that?
I reached down and took a strand of her hair between my fingers.
Silky. Smooth.
She'd kept it straight at her show the night before, but now it flowed down her back in big, romantic curls. The look suited her best. Completely feminine and soft. I wanted to bury my hands in that hair and pull hard while my tongue took control of her mouth. I wanted to feel it draping over my thighs as she took my cock inside her mouth. I wanted to see it splayed across my pillow the morning after I'd taken her so many times she passed out from exhaustion.
F**k.
I needed that so goddamn bad, it felt like my balls were about to explode.
"I like it with curls," I whispered, my mouth grazing her temple.
I heard her breath hitch.
I grinned. My touch did something to her. I knew it. It was all the confirmation I needed.
"Just give me a chance, Jasmine. Let me buy you a drink. If you still feel the same way at the end of the night, we'll call tomorrow off and you never have to speak to me again."
Her breaths were coming faster. When I leaned back and looked down, her eyes were closed, her mouth slightly parted.
Jesus Christ.
I needed to back off before I started begging her to let me f**k her in one of the bathroom stalls.
"Okay," she eventually whispered. "Let's just see how tonight goes."
She said that like the result of tonight's little tryout wasn't already a foregone conclusion.
But in my mind, it absolutely was. Irrefutably.
Because I'd come to realize something. Jasmine wasn't the type who needed a gentle hand. She didn't need or want a man to treat her like delicate china. And she sure as hell wasn't looking for a provider. She had shown the world she could more than take care of herself.
Jasmine didn't know who I really was. Therefore, she had no clue how much I could truly give her. What I could do for her, especially in the ways of pleasure.
Which meant I was going to have to show her.
And if that meant allowing my dominant nature that I usually kept locked away to rise to the surface, well so f**king be it.
She had no idea what she'd just unleashed.
---
What do you think about this review?
Comments
No comments posted.

Registered users may leave comments.
Log in or register now!