"Intrigue, imaginative storytelling, and a fiery romance!"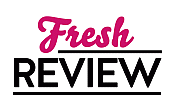 Reviewed by Miranda Owen
Posted January 31, 2020

SCOT UNDER THE COVERS is the second book in Suzanne Enoch's "Wild Wicked Highlanders" series about three Scottish brothers reconnecting with their estranged English mother. Initially, in SCOT UNDER THE COVERS, Miranda Harris is determined to think the worst of Aden MacTaggert in much the same way as Elizabeth did when it came to Mr. Darcy in Jane Austen's PRIDE AND PREJUDICE. Her ill opinion doesn't last for long, since Miranda ends up coming to Aden for help when she's targeted by a villain.
I enjoy a good villain in a story, and the enigmatic and sinister Captain Robert Vale has a matter of fact and understated evil quality that makes you shudder. Other than trying to carve out a place in high society and snag Miranda as a wife, his end game is a mystery for the heroes to figure out. Although there's an initial attraction mixed with irritation between Miranda and Aden when they first meet, it's Vale and his schemes that act as a catalyst for them getting together and falling in love. This is a great book for readers who enjoy when a hero and heroine have a prickly beginning. Over the course of the book, Aden shows Miranda that he is not the man she initially supposes him to be. Aden feels compelled by his mother to marry quickly, but he can't find anyone who challenges him – until Miranda. Aden respects Miranda's sharp wit and strong backbone. While these two people had a dubious and somewhat rocky beginning, circumstances have them working together and getting to know each other better.
SCOT UNDER THE COVERS has intrigue, imaginative storytelling, and a fiery romance. I enjoy seeing how the three brothers, their relationship with each other, their relationship with their mother, and their views on romance, evolve over the course of this series. I look forward to reading Suzanne Enoch's next book.
SUMMARY
The second in the seductive new Scottish historical romance Wild Wicked Highlanders series from New York Times bestselling author Suzanne Enoch!
In Scot Under the Covers, a resourceful English lady and a hot-blooded Highlander join forces to trick a scoundrel, and every rule will be broken!
Miranda Harris is known for her charm, wit, and ability to solve any problem she encounters. But when her brother lands neck-deep in gambling debt to a crafty villain and Miranda is subsequently blackmailed into marrying him, she must enlist the help of the devil himself to save the family honor—and herself.
"It's time to fall in love with Suzanne Enoch." — Lisa Kleypas
Devilishly handsome Highlander Aden MacTaggert knows next to nothing about the ways of the ton, but he most certainly knows his way around gaming halls and womens' hearts. Still, Aden is not sure how he'll manage to find a Sassenach bride in time to save his family's inheritance. When his almost sister-in-law Miranda comes to him for assistance, he proposes a partnership: She will help him navigate London society and he'll teach her everything about wagering…and winning back her freedom. The beautiful, clever lass intrigues Aden—but is she playing her own game, or are the sparks between them real? He is accustomed to risking his pocket. But betting on Miranda's love is a game he can't afford to lose. . .
---
What do you think about this review?
Comments
No comments posted.

Registered users may leave comments.
Log in or register now!