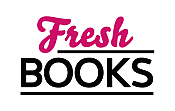 Sweet Romance + Thrilling Intrigue = February Best Reads
"A whodunit that can still happen today..."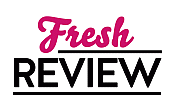 Reviewed by Sharon Salituro
Posted January 30, 2020

Karissa was raised by her adopted parents. They are both white and Karissa is half-black, half-white. This has never bothered her, and now her dreams have come true; she is a movie producer along with her partner, Marcello.
Karissa needs a place to live and finds a home in West Adams Heights where many of the black celebrities way back when used to live. The house that Karissa is going to live in was once owned by Blair Kendrick, who in her time was one of the great actresses. While looking through the house, Karissa comes across some pictures which show Blair with a black musician named Hank. The more that Karissa digs, she decides that their first movie will be about Blair, who was murdered in 1949.
It seems that Blair was trying to escape her contract with the head of the Eldon studio, as well as keeping Eldon himself off of her. Eldon tries everything to get into her pants, but Blair is not going to let him. Blair and Hank start seeing each other, but Eldon is not having his best actress dating a black man. Blair finds out that Hank has been killed. Did Eldon have something to do with this?
The more that Karissa discovers, the more she finds that she and Marcell are in trouble. Someone has taken all their money from their accounts, both business and personal, but why? Are they finding out what really happened to Blair? How many people were involved in this years ago and to this day still trying to hide things?
BLUES IN THE DARK BY Raymond Benson is a book that could and, in some places does, still goes on today. Benson goes back and forth from Karissa's life to Blair's life, but the way he writes it, you do not get confused at all.
I really liked this book, and hate the fact that this is still going on in today's world. If you like books with a whodunit, you will love this book.
SUMMARY
Karissa Glover is a movie producer who moves into a decrepit but functional old mansion in the West Adams Heights area of Los Angeles, where black celebrities of yesteryear—Hattie McDaniel, Louise Beavers, and others—once resided. The former owner was a white actress, Blair Kendrick, who often starred as the "bad girl"—a femme fatale—in films noir of the 1940s. However, Blair's career was cut short when she was tragically killed by the mob after allegedly witnessing the slaying of a corrupt studio head in 1949.

As Karissa and her producing partner decide to develop a modern film noir about Blair Kendrick, malevolent forces from the past attempt to stop them—first with intimidation, and then with the thread of murder.

Is this because Karissa has learned that Blair was involved in a then-taboo interracial relationship with jazz musician Hank Marley? What really happened on the night that death struck in a dimly lit studio mogul's office? The consequences of Blair and Hank's doomed love affair still resonate in the present day as Karissa attempts to unravel Blair's secrets.

Seeping with mystery, intrigue, Hollywood history, and forbidden romance, Blues in the Dark is Raymond Benson at his most insightful and page-turning best.
---
What do you think about this review?
Comments
No comments posted.

Registered users may leave comments.
Log in or register now!