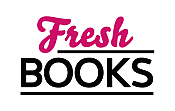 New Year, Great Reads for January
"A charming cozy mystery that is full of excitement!"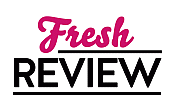 Reviewed by Teresa Cross
Posted January 14, 2020

As a reader of cozy mysteries, I just finished THISTLES AND THIEVES by Molly MacRae, and I am thrilled to say it was enjoyable. Even though this is the third in the Highland Bookshop Mysteries, it is my first in the series. MacRae makes it easy for you to pick this one up as a stand-alone with a very interesting storyline that is great for a leisurely read. However, after you finish it, you are going to want to read the rest of this series if you have not already.
Janet Marsh is out riding her bike and discovers a body that is just under the bridge. Did he drive off the road accidentally, or is there something more troublesome that has happened? Not recognizing him, she finds out that he is known around town as Dr. Malcolm Murray. He was well-loved which makes this even harder to believe that someone could do this on purpose.
Days later at the bookshop, a mysterious box shows up with some very vintage books inside with a note asking her to please look after them. Did that mean they could not sell them? Many questions are asked about these books as Janet and her friends try to find out who left them. Then there are more deaths, including Dr. Murray's brother and the more she asks about these books the more Janet realizes there may be some connections to them and Dr. Murray.
I love a cozy mystery that I can hardly wait to get home to read that keeps me so excited with the turn of every page. THISTLES AND THIEVES is one that surely did that for me. I cannot wait to see what Molly MacRae will have for the ladies at Yon Bonnie Books Bookstore in the future. I know the next book will be on my to read list.
SUMMARY
The latest entry in the charming Highland Bookshop mystery series finds the women of Yon Bonnie Books embroiled in the death of a local doctor, which sets off a chain of other curious—and deadly—events.
Out for a bicycle ride in the hills beyond Inversgail, Janet Marsh discovers the body of Dr. Malcolm Murray. The elderly Murray and his own bicycle went off the road and down a steep slope—he's sprawled in the burn at the bottom, his damaged bike in a patch of thistles on the bank. Janet calls the Police Scotland emergency number. Tire tracks at the side of the narrow road suggest a vehicle might have been involved. But if it was an accident, the driver hasn't come forward. And if it wasn't an accident. . . . But who would want the well-loved, retired doctor dead?

A few days after the death, a box of vintage first editions is left on the doorstep of Yon Bonnie Books with a note: "Please look after these books. Thank you." Janet and her crew at the shop are at first delighted, and then mystified—what exactly does "look after" mean? Are they free to sell them? And what are the odd notes penciled in the margins? With a little digging, the women decide the books might belong to Malcolm Murray or his reclusive brother, Gerald. When Janet and Christine call at Malcolm's house, they find his confused, angry sister and evidence of a burglary. When they go to Gerald's modest croft house, they find the door ajar and Gerald dead inside, stabbed with a regimental dagger.

While the police try to determine if the Murray brothers' deaths are connected and who's responsible, Janet and the bookshop owners try to find out how and why the box of books ended up on their doorstep. The police are interested in those questions, too, and they're more than a little suspicious. Are the Yon Bonnie women as good with burglar tools as they are with books—and at finding bodies?
---
What do you think about this review?
Comments
No comments posted.

Registered users may leave comments.
Log in or register now!