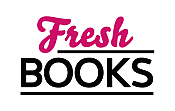 New Year, Great Reads for January
"A resplendent and red-hot romance for readers to feast on!"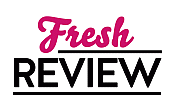 Reviewed by Miranda Owen
Posted January 14, 2020

Romance Erotica Sensual | Romance Paranormal
WILD WOLF GONE is the first book in the "Stay a Spell" paranormal romance series by Juliette Cross. The cover and description lured me into reading this book, and it ended up being totally worth it. This is a fun and sexy romance, with the hint of danger lurking on the periphery, but with the focus being on the main relationship. I think of this story as being set in a sort of fairy tale environment or alternate reality because of the fantastic elements to the world created by Juliette Cross in WILD WOLF GONE. Rather than any gritty urban setting, there are witch-run bars and new age crystal shops, along with bookshops run by deliciously dangerous and witty vampires. Yum! In this world, there has been a lot of bad blood between witches and werewolves – usually with werewolves in the role of supreme jerk – so it's ironic that werewolf Mateo Cruz is forced to turn to hex breaking witch Evie Savoie for help. Sparks fly the moment they meet.
Mateo feels like a man divided – between his human self and his wolf self, referred to as Alpha. This internal, and often dueling dialogue, provides entertainment for the reader as well as a window into Mateo's psyche. The problem he desperately needs help with, is that his ability to shift is somehow being interfered with and suppressed. Evie is determined to fix the supernatural problem and ends up bringing in her sisters to help. As Evie works with Mateo to try and come up with a solution for him, they spend oodles of time together getting to know each other and feeding their attraction. I love the way Juliette Cross slowly builds the relationship, and therefore the exquisite sexual tension as well. Evie is a total geek and Mateo is led into her geekdom, and they end up bonding over it. I love discovering the many sides of Mateo – artist, alpha werewolf, sensitive friend, and supernatural hottie. Likewise, Evie is a flawed character but strong in many ways and not insipid.
WILD WOLF GONE is full of strong, magical women, with a resplendent and red-hot romance for readers to feast on. The supporting characters in WILD WOLF GONE are all great and add to the richness of the storytelling. I'm not sure which characters I most want to read more about next, but the sexual tension between Evie's sister Jules and vampire head honcho Ruben is wonderfully intense. I eagerly await the next installment in the "Stay a Spell" series.
SUMMARY
---
What do you think about this review?
Comments
No comments posted.

Registered users may leave comments.
Log in or register now!