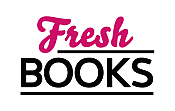 April showers us with great reads! Stay safe!
"Another case for Lady Emily - among the ruins of Pompeii"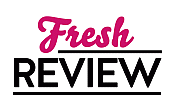 Reviewed by Clare O'Beara
Posted January 8, 2020

Lady Emily Hargreaves and her husband Colin tour the antique city under excavation, Pompeii, at the turn of the twentieth century. Mrs Ivy Brandon, a good friend, has invited them to join her in Italy. No fictional British house party would be complete without a few titled people; we meet the Duke of Bainbridge who is less interested in archaeological digs than in flirting with every attractive single lady he meets. However, murder stalks the ruins IN THE SHADOW OF VESUVIUS.
I was delighted to see that as well as the upper crust of the late Victorian era, we go back in time to visit Pompeii in 97 AD and experience the life of a Greek slave girl among the Romans. Kassandra, with an educated Greek father who is a scribe, loves reading, but having been raised in the Roman culture she feels herself to be just as Roman as anyone. She can even compose some poetry, which catches the attention of a visiting young man… though he's making a marriage offer for Kassandra's mistress, Lepida, and shouldn't be looking at slave girls.
Back in more modern times, Lady Emily and her friends stumble upon the concealed body of an American man who is thought to have been there for a month. He's identified as a New York newspaper columnist. The local police sigh that the reporter had crossed the local Mafia, who rule nearby Naples. What can one do? But Lady Emily would like to see justice brought to the killers. Then the danger starts to stalk their party.
This often witty and highly entertaining mystery is kept in the best possible taste, even when describing some scandalous frescoes. Our heroine is happily married to a gentleman who doesn't mind her spouting off about women's equality and even supports her at times. How thoroughly modern. I notice that although this is the fourteenth book in the Lady Emily series, moving the action to Italy keeps the cast and their backstories to a minimum, so a new reader will have no problem jumping into the fun. Several locations for archaeology are discussed, including Egypt, and quite correctly some of the gentlemen quote the Classics at every opportunity, having had to memorise them at public school. At the end, the author Tasha Alexander provides a note separating fact from fiction and citing her research. The admirable adventure IN THE SHADOW OF VESUVIUS should be enjoyed by the young and old, a marvellous period mystery indeed. I will definitely be looking out for more of Lady Emily's exploits.
SUMMARY
In this new installment in Tasha Alexander's bestselling Victorian series, Lady Emily Hargreaves uncovers a mystery in the ancient city of Pompeii.

Some corpses lie undisturbed longer than others. But when Emily discovers a body hidden in plain sight amongst the ruins of Pompeii, she sets in motion a deadly chain of events that ties her future to the fate of a woman whose body had lain undisturbed for nearly two thousand years.

Skillfully intertwining storylines from the dawn of the twentieth century and the heyday of the Roman Empire each rich in historical detail and vividly brought to life by Alexanders meticulous research Emily and her husband, Colin Hargreaves, accompany her dear friend Ivy Brandon to Italy. When they uncover a corpse and the police dismiss the murder as the work of local gangsters, Emily launches an investigation of her own. She seems to be aided by the archaeologists at the dig, including a moody painter, an enigmatic site director, and a free-thinking American capable of sparring with even the Duke of Bainbridge. But each of them have their own secrets hiding among the ruins.

The sudden appearance of a beautiful young woman who claims a shocking relationship to the Hargreaves family throws Emilys investigation off-course. And as she struggles to face an unsettling truth about Colins past, it becomes clear that someone else wants her off the casefor good. Emilys resolve to unearth the facts is unshakable. How far below the surface can she dig before she risks burying herself along with the truth?
---
What do you think about this review?
Comments
No comments posted.

Registered users may leave comments.
Log in or register now!