"Who will survive the Grace Year?"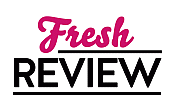 Reviewed by Ashley Martin
Posted November 7, 2019

Thriller Psychological | Young Adult Suspense
THE GRACE YEAR was a captivating book from start to finish. Everyone knows the story of Adam and Eve, and how Eve tempted Adam. . . Well, in the county, girls are told there is magic inside them, and it only comes out when they turn the age of sixteen. This magic of theirs lures men into temptation and makes other women feel nothing but pure hatred for the girls.
Once the girls reach sixteen they are sent into an isolated forest for one year: their "Grace Year." During their grace year, the girls must purify themselves by expelling all of their magic during the year so they can come back to the county to be either married off or sent off to work in the fields. Nothing protects them in the forest but their own survival instincts. They must find their own food and not only protect themselves from what lurks behind the trees, but also from each other.
The book focuses on Tierney James, who isn't like the other girls in the county. She doesn't want to be married off. She would much rather work in the fields where she can stare up at the clouds all day. Although the choice of what she becomes is not her own, it is the choice of the men because they get to pick the women they want, as long as they survive their grace year.
THE GRACE YEAR is a powerful but horrifying read that will keep you on the edge of your seat from start to finish. It makes you want to hold your daughters, sisters, friends, and mothers close. A mix of The Hunger Games and The Handmaid's Tale rolled up together. You may want to give yourself plenty of time to read this because, like me, you could very well be up overnight devouring this.
SUMMARY
A speculative thriller in the vein of The Handmaid's Tale and The Power. Optioned by Universal and Elizabeth Banks to be a major motion picture!
Survive the year.

No one speaks of the grace year. It's forbidden.
In Garner County, girls are told they have the power to lure grown men from their beds, to drive women mad with jealousy. They believe their very skin emits a powerful aphrodisiac, the potent essence of youth, of a girl on the edge of womanhood. That's why they're banished for their sixteenth year, to release their magic into the wild so they can return purified and ready for marriage. But not all of them will make it home alive.
Sixteen-year-old Tierney James dreams of a better life—a society that doesn't pit friend against friend or woman against woman, but as her own grace year draws near, she quickly realizes that it's not just the brutal elements they must fear. It's not even the poachers in the woods, men who are waiting for a chance to grab one of the girls in order to make a fortune on the black market. Their greatest threat may very well be each other.
With sharp prose and gritty realism, The Grace Year examines the complex and sometimes twisted relationships between girls, the women they eventually become, and the difficult decisions they make in-between.
---
What do you think about this review?
Comments
No comments posted.

Registered users may leave comments.
Log in or register now!