"Sometimes the past never really leaves you."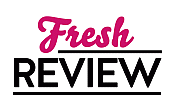 Reviewed by Teresa Cross
Posted October 10, 2019

If you love a thriller with an ending that is a total shocker, then you will want to pick up GOODNIGHT STRANGER written by Miciah Bay Gault. This well thought out storyline had me wondering throughout each chapter how it was going to end. With characters that seem to be full of mysteries, this novel seems to add more to your speculations as you read. Even the main character, Lydia, left me wondering how she will handle certain situations.
Lydia and her brother, Lucas, have lived on Wolf Island all their life. Their mother died a decade ago and Lydia has been left to help look after a very shy Lucas. Most would find him weird, but he is just Lucas. With them both being in their late twenties, it has just been them living in the old family home with their past that they seem to not be able to escape from. They used to be triplets until their brother Colin past away when they were infants. Now a stranger has come to town and Lucas swears he is their reincarnated brother Colin. His name is Cole and Lydia feels a connection to him as well that doesn't quite seem right. She just can't put her finger on what it is. Cole plays along and seems to be hiding some secrets. Who is he really, and how does he know so much about them?
The characters seem to each have their own difficulties that keep this novel interesting itself. The way Miciah Bay Gault seems to weave the lives of each one together in this magnificent mystery keeps you engaged until the last page. GOODNIGHT STRANGER will be one mystery novel that will not be easy to forget!
SUMMARY
A compulsive debut of literary suspense, Goodnight Stranger follows one young woman caught between her desire for the future and the tragedy of her past, and the love she has for her brother and the stranger who drives them apart.
Lydia and Lucas Moore are in their late twenties when the stranger enters their small world on Wolf Island. Lydia is the responsible sister, taking care of the pathologically shy Lucas ever since their mom passed a decade before. They live together in the large family house by the sea and are both comforted and confined by their insular lives, heavily shadowed by events from their childhood and the loss of their baby brother, Colin, who was their triplet.
When Lydia sees the stranger step off the ferry, she feels an immediate connection with him. Later, when Lucas meets him, Lucas is convinced this man is the reincarnation of Colin. How else could he be so familiar with their mannerisms, their habits, the topography of the island? Even his name, Cole, is eerily like Colin's. Lydia is suspicious, yet she can't deny his magnetism, his energy and warmth. Who is this Cole Anthony, and what is he after? To find out, Lydia must uncover sinister truths about her family and finally face her anxiety about leaving the island and her fear of losing her closeness with her brother. Goodnight Stranger is a spellbinding read that explores both the beautiful and transcendent ways it means to be family.
---
What do you think about this review?
Comments
No comments posted.

Registered users may leave comments.
Log in or register now!