"A clever and charming Victorian Christmas Murder Mystery"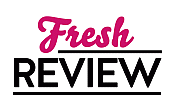 Reviewed by Audrey Lawrence
Posted October 5, 2019

Mystery Cozy | Mystery Historical
Unbeknownst to Inspector Gerald Witherspoon of the Metropolitan Police in London, the staff at his home in Upper Edmonton Gardens enjoy nothing more than a good murder before Christmas. Even his cook, Mrs. Goodge, likes to plan the evening meals around food that would best help the Inspector as he strives to solve his cases. Not that the Inspector is not competent; but seriously, how can he truly get the right information from people who are invisible to the wealthy class? They are the ones in the know.
London, England in the 19th century certainly has its share of cold-blooded murders; yet the sad case of Margaret Starling, a wealthy widow left to die alone in a cold cemetery, tugs at the hearts of both the Inspector and Mrs. Jeffries, his very insightful and intelligent housekeeper, whose deceased husband had been a policeman in Yorkshire. With her knowledgeable insights and input from her cheery band of helpers, Mrs. Jeffries does her best to quietly steer the Inspector in the right direction. Will he pick up on the small clues that she quietly drops in the conversation?
Surprised by being moved from his usual jurisdiction to solve this tough case of the wealthy but strange benefactor to the Alms of the Angels charity, Witherspoon soon realizes his boss wants this important case solved. Meanwhile, Inspector Nivens is not amused by this jurisdictional change and does his best to interfere. Will his attempts to checkmate Witherspoon thwart the solving of the case? With few clues available, how can Witherspoon unearth some information that will help identify the cruel murderer?
Penned by the internationally famous Emily Brightwell ( aka Cheryl A. Arguile), MRS. JEFFRIES AND THE ALMS OF THE ANGELS is the 38th book in her Victorian Mystery series. Being new to Brightwell's series, I can fully attest to the fact that this Victorian whodunit reads very well as a stand-alone mystery as it is complete in itself. I am also sure her many, many fans will also delight in this latest addition to this beloved cosy Christmas murder series with all its twists and turns. For myself, I am very keen to deep dive into her earlier books to enjoy more about this intriguing cast of characters.
Whether you are a long time fan or new to Brightwell's books, there is much to relish in MRS. JEFFRIES AND THE ALMS OF THE ANGELS. So, grab a copy and a hot brew, sit back and just enjoy finding yourself at the kitchen table in Upper Edmonton Gardens and sharing your clues along with Mrs. Jeffries, Constable Barnes, and the others. A delightful Christmas treat for you or a friend!
SUMMARY
When a wealthy widow is murdered, Mrs. Jeffries investigates what happens when money can't buy your life in this all-new installment in the beloved Victorian Mystery series.

Margaret Starling wasn't the sort of woman anyone expected to be murdered. She was on the advisory board of the London Angel Alms Society, she was an active member of St. Peter's Church, and, best of all, she was always willing to lend a hand to a friend or a neighbor in need of advice. She was also a wealthy upper-class widow. But money alone won't protect you when someone decides it's high time you met your maker.

Margaret's next-door neighbor considered her an odious busybody, the Reverend Reginald Pontefract wished she'd never set foot in St. Peter's, and half the advisory board of the London Angel Alms Society heartily hoped she'd come down with pneumonia before the next quarterly meeting.

All in all, Margaret wasn't as well regarded as she'd always thought she was. But Mrs. Jeffries and Inspector Witherspoon know that justice isn't a popularity contest, and they won't rest until they sift through the suspects to catch a sinister scrooge.
---
What do you think about this review?
Comments
No comments posted.

Registered users may leave comments.
Log in or register now!