"Pursuing a dream can be dangerous...."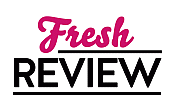 Reviewed by Debbie Wiley
Posted October 3, 2019

Brynn MacAlister is pursuing her dream. She now lives in Shenandoah Springs and makes organic cheese while running a micro-dairy farm. Her next door neighbor, Nancy, is one of her closest friends in her new hometown, despite their age difference. Unfortunately, a fire destroys Nancy's home, ending Nancy's life in the process. Was it murder or just a sad accident? Brynn suspects murder, particularly when she starts to have odd issues at her own home.
I'm not that much of a fan of the farming lifestyle, but I love the idea of a micro-dairy farm as a conduit for making organic cheese! I have to admit that Molly Cox Bryan makes farm life sound appealing, though, even with the hardships Brynn faces. I never realized all the intricacies in making cheese, and the process sounds fascinating. However, it's Petunia and her consistent crying for her lost calf that completely won me over. Who can't help but feel empathy for the cow's loss of her child? I love every bit of how Molly Cox Bryan handled this underlying story line!
CHRISTMAS COW BELLS is the first book in the Buttermilk Creek Mystery series and is sure to capture the hearts of cozy mystery lovers. The intriguing mystery coupled with fun characters and some adorable animals makes CHRISTMAS COW BELLS a hit. I look forward to seeing what Molly Cox Bryan has in store for us next!
SUMMARY
The first novel in Mollie Cox Bryan's brand new mystery series, set in the Blue Ridge Mountains, will keep you guessing until the cows come home . . .

Christmas is a time for new beginnings, so after her big breakup, Brynn MacAlister takes the gouda with the bad. With her three Red Devon cows, she settles in bucolic Shenandoah Springs, eager for a new life as an organic micro-dairy farmer and cheese-maker. Then her dear cow Petunia's bellows set the whole town on edge. But it isn't until Brynn's neighbor, Nancy, dies in a mysterious fire that her feelings about small town life begin to curdle . . .

It seems some folks were not happy with Nancy's plan to renovate the Old Glebe Church. But is a fear of change a motivation for murder? As a newcomer, Brynn can't ignore the strange events happening just on the other side of her frosty pasture—and soon on her very own farm. Suddenly Christmas doesn't feel so festive as everyone demands she muzzle sweet Petunia, and Brynn is wondering if someone wants to silence her—for good . . .
---
What do you think about this review?
Comments
No comments posted.

Registered users may leave comments.
Log in or register now!