"A small dog with a big heart proved an inspiration"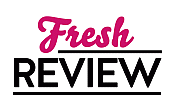 Reviewed by Clare O'Beara
Posted October 3, 2019

Non-Fiction Pet-Lover | Non-Fiction Biography | Self-Help Fitness
Rick Crandall lived near Aspen, Colorado, and this memoir describes how his fearless Australian terrier Emme became his faithful hiking companion. Rick desperately needed a boost in his life after the tech bubble burst, and both he and his wife Pamela hoped adopting a puppy would help them focus on something other than troubles. Emme became THE DOG WHO TOOK ME UP A MOUNTAIN on more than just a series of challenging hikes.
Emme was small but sturdy, and the book carries many photos of her. She had a big personality and plenty of intelligence, which saved her from serious porcupine quill damage when other dogs were severely wounded, as well as helping her pick her way across scree slopes. Emme was also an excellent specimen of her breed, and won her first puppy class, progressing to win a Championship. However, she did not have the patience to remain a show dog, and Pamela, the owner keen on showing, allowed the terrier to retire and have a litter, her pups also winning prizes. Emme just wanted to get back to hiking as soon as possible.
Rick describes how Emme and her happiness on the open trail encouraged him to make progress of his own, clearing his head, giving him a reason not just to continue exploring, but to improve his fitness, lose weight, invest in better equipment. After all, Colorado had many 'fourteeners' – mountains above fourteen thousand feet – and he and Emme wanted to bag as many as possible for non-mountaineers. Rick's son Brett, a skilled mountaineer, was putting a business degree to good use and living not far away, so he often joined them on climbs.
Memorable incidents for me include the dog training camp early in the story and the porcupine I mentioned. Also, how Emme became a rescue dog when she sensed people needed aid. As dogs do not live so long as humans, Emme found age caught up, and how Rick and Pamela cared for the older dog and allowed her to keep her dignity and place in the home is also a rewarding part of the tale. THE DOG WHO TOOK ME UP A MOUNTAIN encourages us to keep on finding challenges and finding new ways to meet those challenges. Rick Crandall wrote this book after his hiking trip reports were well received by readers, who told him the tales should reach a wider audience. Anyone who loves the outdoors, dogs, or wants to be inspired to enjoy life, should read this memoir and take up a similar challenge.
SUMMARY
The uplifting story of two unlikely mountaineers: a man in late middle age and a fearless pint-sized pup who, together, scale Colorado's highest peaks.
By the time life had finished hitting Rick Crandall from all sides, he was at the lowest point of his life, both personally and professionally. Depressed to find himself facing a mid-late-life age crisis and watching his finances crumble as the tech industry bubble burst, he hopes his future isn't headed downhill. It was at this critical juncture in their new marriage that his wife Pamela made an astute and life-changing suggestion: "Let's get a dog."
So begins the story of Emme, a 200-pound Saint Bernard trapped in the body of 5-pound Australian terrier puppy. Soon, Emme and Rick hit the hiking trails around Aspen, Colorado. While she is groomed to be a show dog, it's soon obvious that her heart is in the hills and with Rick, who decides to add more challenging hikes to the mix. Before long, they are scaling Colorado's "fourteeners," peaks with altitudes of over 14,000 feet. On one magical day, Emme climbs to the top of four "fourteeners," a quarter of the sixteen such peaks she will complete during her life without once being carried on a trail or on the rocks on the way to a summit.
In mountaineering Rick realizes he has found—in his late sixties—his life's new passion. This is where Emme has led him—out of the abyss and to the top of the mountain. She was never really walking behind: she was nudging him along until he found his stride. Even after Rick understood the glory of climbing, it was Emme still doing the leading, until Rick learned how to lead himself.
---
What do you think about this review?
Comments
No comments posted.

Registered users may leave comments.
Log in or register now!