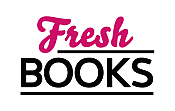 May Books to Delight
"Ready to take on new challenges? Move to Loch Ness."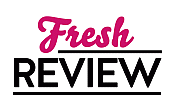 Reviewed by Clare O'Beara
Posted October 3, 2019

Loch Ness has shores too, and this cool, rainy part of Scotland isn't busy enough to keep a regular bookshop in business. But a travelling bookshop, visiting a scattering of villages and tourist haunts, can capture trade. Until its owner has difficulties and needs someone to take over the job for a few months. THE BOOKSHOP ON THE SHORE brings an unsuspecting London girl to live in an imposing manor house as an au pair to three brats and be a part-time bookstore driver. Like that'll work!
Zoe O'Connell is a single mother, with a young boy Hari. While Hari is a bright, lively kid, he doesn't talk. The Social Services seem to be making it Zoe's fault, if anyone's, and his father Jaz isn't around enough to take the blame. Zoe can't earn well with the cost of childcare.
Zoe decides to take up the offer of a job as the change of scenery might help, and the air will be cleaner in Scotland than London. The unorthodox bookshop job will suit her as she loves books, and an au pair position will top up her income and provide a place to live in the isolated manor house. Only, the mobile bookshop is harder to drive on winding muddy tracks than she realised. And the three kids insist on being spiteful, calling her Nanny Seven since they do such a good job of getting rid of staff, and eating only carbs. The house is huge and disorganised, with one daily cleaner Mrs. MacGlone whose work is unending, and a rambling owner, Ramsay Urquart, who deals in rare books. Maybe if Zoe were alone, she'd be inclined to leave. But Hari is showing progress, playing with chatty Patrick, who is near his own age. Next in age is Mary, who is clearly missing her vanished mother and doesn't have any clothes that fit her. And supercilious Shackleton just wants to play on the internet all day, in between burning toast. Maybe if Zoe can take the family in hand, she can help all four kids grow up.
Jenny Colgan is the excellent author of many comfortable-sounding titles about cafés, shops, and bakeries. I particularly recommend Summer at the Little Beach Street Bakery, set in Cornwall. Each book introduces a set of highly individual characters, with money or none, and small enterprise. We love to read about someone prospering through hard work and skill. Also, about moving to a new area and making friends. This story of THE BOOKSHOP ON THE SHORE reminds us that success isn't bound to follow, that sometimes improvement can't be hurried, and that children are truly individuals. While this highly enjoyable story is second in the 'Scottish Bookshop' series, I am sure a reader will have no problem taking it as a standalone.
SUMMARY
A grand baronial house on Loch Ness, a quirky small-town bookseller, and a single mom looking for a fresh start all come together in this witty and warm-hearted novel by New York Times bestselling author Jenny Colgan.
Desperate to escape from London, single mother Zoe wants to build a new life for herself and her four year old son Hari. She can barely afford the crammed studio apartment on a busy street where shouting football fans keep them awake all night. Hari's dad, Jaz, a charismatic but perpetually broke DJ, is no help at all. But his sister Surinder comes to Zoe's aid, hooking her up with a job as far away from the urban crush as possible: a bookshop on the banks of Loch Ness. And there's a second job to cover housing: Zoe will be an au pair for three children at a genuine castle in the Scottish Highlands.
But while Scotland is everything Zoe dreamed of—clear skies, brisk fresh air, blessed quiet—everything else is a bit of a mess. The Urquart family castle is grand, but crumbling, the childrens' single dad is a wreck, and the kids have been kicked out of school and left to their own devices. Lottie has her work cut out for her, and is determined to rise to the challenge, especially when she sees how happily Hari has taken to their new home.
With the help of Nina, the friendly local bookseller, Zoe begins to put down roots in the community. Are books, fresh air, and kindness enough to heal this broken family—and her own…?
---
What do you think about this review?
Comments
No comments posted.

Registered users may leave comments.
Log in or register now!