"She already has an immortal child. Will she agree to an immortal husband too?"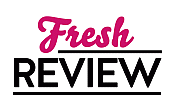 Reviewed by Rosie Bindra
Posted September 26, 2019

Romance Suspense | Romance Paranormal
When Allie Chambers promised her next door neighbor and friend she'd take care of her baby, Liam, if anything ever happened to her, Allie didn't think she'd have to make good on the promise so soon after making it. Now she's not only raising a vampire baby whose demand for blood keeps increasing as he gets bigger but she's also endlessly on the run from the same people who killed his mother. Constantly tired from feeding Liam her own blood, Allie attempts to rob a blood bank but not only is she unsuccessful, she also manages to attract the attention of even more vampires.
Magnus Bjarnesen arrived in Toronto to meet his possible life mate only to discover she was arrested for robbing a blood bank. While that's surprising enough, finding out the mortal woman was attempting to steal blood for her immortal child was ever more astonishing. When it becomes apparent that both Allie and her son are being hunted by a group of rogue immortals, Magnus is determined to do everything to protect her. While he's at it, he's also trying to convince her that becoming his life mate is the best step for both Allie and Liam.
Thirty books in and Lynsay Sands is still delivering quirky, delightful reads in the Argeneau series. IMMORTAL BORN has a premise I really found intriguing: a mortal raising an immortal child while on the run. Sands does a great job of coming up with new ways to introduce characters to their life mates and keeping the series fun. The series also returns to the city of Port Henry and catches up with many previous characters and their families. With her trademark humour, Sands does what she does best and pulls readers into her world and thoroughly entertains you while you're there. My only complaint is that unlike her previous pairings, I just didn't feel the pull between Allie and Magnus. There didn't seem to be any build-up for their relationship and I had a hard time finding a connection between them. Having said that, IMMORTAL BORN was still a humorous pleasure and a good addition to the series. I can't wait to see what Ms. Sands delivers next in this addictive series.
SUMMARY
Nothing compares to the physical chemistry between an immortal and his life mate—or to the spellbinding thrills in a new Argeneau novel by New York Times bestselling author Lynsay Sands…
A simple promise to protect her friend's infant son has turned Allie Chambers' existence upside down. Caring for—and feeding—an orphaned vampire baby has been tricky enough. But as little Liam grows, so does his appetite. He needs more blood than she can personally supply. And when her attempts to steal from a blood bank go awry, Allie wakes up surrounded by doctors, cops…and the gorgeous, mesmerizing Magnus, who she can neither trust nor resist.
Magnus never expected to find his life mate breaking into a blood bank. Clearly, Allie is already entwined with his world—in deeper, more dangerous ways than she realizes. A band of vicious rogue immortals is in pursuit, and Magnus' first task is to keep her safe. His second: to awaken her to mind-blowing pleasure, and hope she'll accept the life, and the passion, that only he can offer.
---
What do you think about this review?
Comments
No comments posted.

Registered users may leave comments.
Log in or register now!