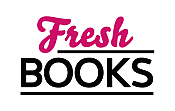 Sweet Romance + Thrilling Intrigue = February Best Reads
"A fast-moving, easy to read, enemies-to-lovers romance"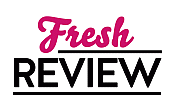 Reviewed by Danielle Dresser
Posted September 26, 2019

Romance Contemporary | Romance Comedy
Emmie Echavarre is a Filipino-American woman working in a male-dominated field. She does marketing for a construction tool business, and she's learned over the years that the only way to do the best job she can is by faking being a straightforward, hard-nosed woman when really she's goofy, quiet, and just trying to make ends meet. There's just one person standing in her way: Tate Rasmussen. His office faces hers and since day one, he's been there to make her workdays horrible - he shoots down her ideas, literally glares at her throughout the day, and has never once said anything decent toward her. But when they suddenly have to work together on a project that could raise the profile of their business, Emmie knows she will have to grin and bear working closely with Tate for the foreseeable future.
But after a few unfortunate events, Emmie ends up in the hospital and Tate is the person who stays with her day and night throughout the ordeal, and takes care of her once she's released. They put their differences aside, take the time to get to know each other, and Emmie finds out that Tate doesn't hate her at all… he actually likes her quite a bit, and she, in turn, finds she likes him, too. But when things get serious, will Tate learn to trust the woman who reminds him of a painful memory? And can Emmie reveal her real emotions?
FAKER by Sarah Smith is a fast-moving, easy to read, enemies-to-lovers romance. Emmie's workplace dilemmas are frustrating in a relatable way, and her self-motivation to come across as confident in a male-dominated workplace understandable. That being said, Emmie's love interest Tate is somewhat bland. He and Emmie spend the first few chapters of the book being incredibly cruel to each other, taking the childish tendencies to be mean to the person you have a crush on to the extreme. Both of their changes of heart are abrupt and seemingly out of nowhere. Once they do decide they actually like each other and Emmie is injured, this added a slow burn aspect to their romance and was a genuine way for the hero to show he cared for her. However, because they admit to liking one another early on, their mutual pining and relatively chaste make out sessions drag on and on. Additionally, Tate's motivations for hating Emmie at the beginning of the novel aren't fully revealed until the very end and didn't ring true to the rest of the novel. Emmie is a relatable heroine, the slow burn romance is nice, but the hero and side plots pale in comparison.
Learn more about Faker
SUMMARY
Debut author Sarah Smith nails this fun and sexy rom-com where two office foes hammer out their differences to build a love that will last....
Emmie Echavarre is a professional faker. She has to be to survive as one of the few female employees at Nuts & Bolts, a power tool company staffed predominantly by gruff, burly men. From nine to five, Monday through Friday, she's tough as nails--the complete opposite of her easy-going real self.
One thing she doesn't have to fake? Her disdain for coworker Tate Rasmussen. Tate has been hostile to her since the day they met. Emmie's friendly greetings and repeated attempts to get to know him failed to garner anything more than scowls and terse one-word answers. Too bad she can't stop staring at his Thor-like biceps...
When Emmie and Tate are forced to work together on a charity construction project, things get...heated. Emmie's beginning to see that beneath Tate's chiseled exterior lies a soft heart, but it will take more than a few kind words to erase the past and convince her that what they have is real.
---
What do you think about this review?
Comments
No comments posted.

Registered users may leave comments.
Log in or register now!