"A Christmas tale with a touch of the blarney."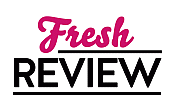 Reviewed by Sandra Wurman
Posted September 22, 2019

Romance Holiday | Romance Western
CHRISTMAS WITH A COWBOY is a rather simple story about a guy who figures he has years more to play the field before being ready to settle down. And then realizes his plans are about to be altered in a big way. CHRISTMAS WITH A COWBOY is another delightful story from the heart of Carolyn Brown, who creates some of the best characters.
Maverick Callahan and Bridget O'Malley have more in common than they would ever expect. Both have enjoyed life with many freedoms to do what makes them happy. Family and friends that supported and loved them. Understanding about mutual respect and responsibility for those family members and friends. Neither one is looking to settle down as of yet but each picture some sort of future with dare they dream or hope for a family of their own. But life has a way of interrupting plans, and life definitely had other plans for Mav and Bridget.
Mav and Bridget's lives cross not once but now twice and it does seem as though fate is playing a pretty impressive hand. Maverick's grandmother has her roots in Ireland. She met her Texas cowboy and knew exactly what her life choice was going to be. Her best friend was still in Ireland and both she and Maverick had gone there for a visit. That's when Mav met Bridget. Neither one knew anything about the other except that the attraction was immediate if not doomed from the start. Fast forward a year and Bridget is now in Texas and in of all places at Mav's grandmothers ranch helping out her grandmothers best friend. Are you getting the picture? Neither had any idea that they shared this connection. But they share quite a bit more. That attraction has been left to simmer and never cooled down.
So here is Bridget in Mav's world, now the guardian of her friend's baby, with no real ties to Ireland left except the deep down emotional bond of her homeland. It was bound to be a battle between Mav and Bridget. The heart knows what the heart wants but both Mav and Bridget are afraid to make that leap of faith. They are both at odds over following their hearts into this very new territory for each of them. Attraction is one thing. Love and commitment are still another. And of course, there is the matter of trust.
Mav has enjoyed his life as a bachelor with an eye for a lovely lady. The evidence of that life is quite apparent to Bridget who herself is no wilting flower. But Bridget also gets to see a side of Mav she never expected. Does she take a chance on this Maverick?
So Carolyn Brown has some roots herself in Ireland and in CHRISTMAS WITH A COWBOY she decides to merge her two words in a very entertaining tale. A tale of two countries that takes place during Christmas, which is of course filled with love and tradition. It wouldn't be a Carolyn Brown story without those two very important elements. So sit back and enjoy CHRISTMAS WITH A COWBOY which will certainly make you laugh and smile.
SUMMARY
Maverick Callahan lives up to his reputation as a freewheeling cowboy. But a year ago he fell head-over-heels for an extraordinary woman he met while on vacation, a woman he was convinced he'd never see again. So when she appears on his doorstep like a Christmas miracle, Maverick is determined not to waste his lucky break.
Bridget O'Malley's world has flipped upside down. As the new guardian of her best friend's baby, she hasn't had a moment to think about the Texas rancher who broke her heart. He's just as sexy as ever, but she knows better than anyone that he's not the settling-down type. As the trees are trimmed and mistletoe hung, will some holiday magic help Bridget trust this carefree cowboy with her heart and her future?
Includes a bonus novella, "Rocky Mountain Cowboy Christmas" by Sara Richardson!
---
What do you think about this review?
Comments
No comments posted.

Registered users may leave comments.
Log in or register now!